Hello! I have all kinds of anime goodies just sitting around my apartment, not getting any love, that I'm finally selling. Still have stuff left, please take a look!

Included are:
Hikaru no Go shounen-ai doujin anthology
Saiyuki pencil boards
Evangelion desk day-by-day calendar
Naruto enamel pins
GetBackers Ban Mido enamel pin
Naruto enamel cell phone charms
Wolf's Rain DVD boxset


---
Hikaru no Go shounen-ai doujin anthology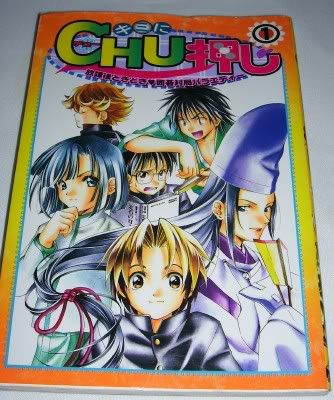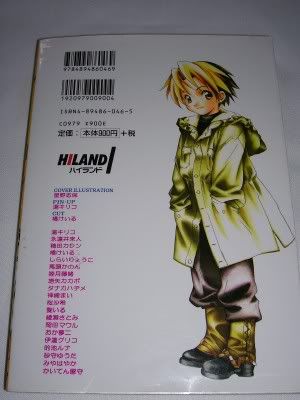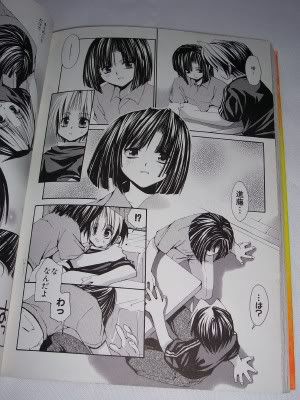 Front cover/back cover/sample page. I don't know much about this series, but the book appears to have multiple pairings. Approx. 200 pages.
$10 with $4 shipping in US, $6 shipping elsewhere.

Saiyuki Pencil Board #1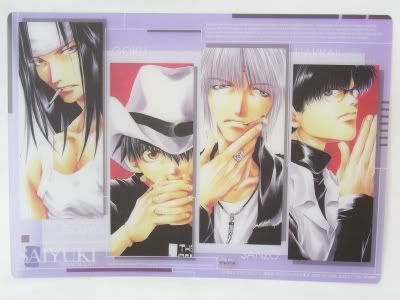 This is a semi-transparent board.
$6 with $2 shipping in US, $4 shipping elsewhere.

Saiyuki Pencil Board #2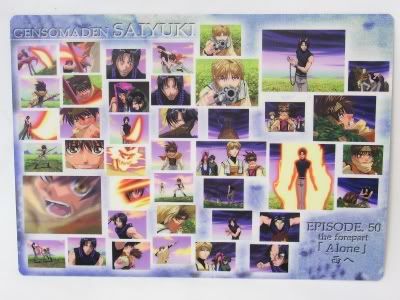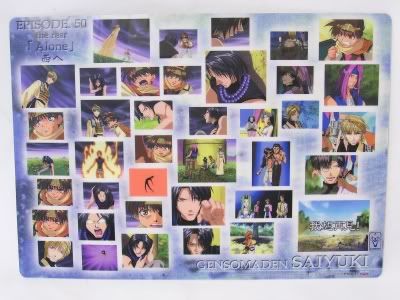 This is an opaque board with different images on each side.
$6 with $2 shipping in US, $4 shipping elsewhere.

Evangelion Day-by-Day desk calendar from 2002/2003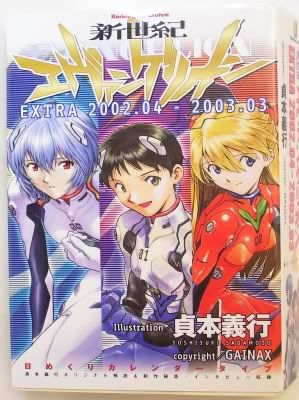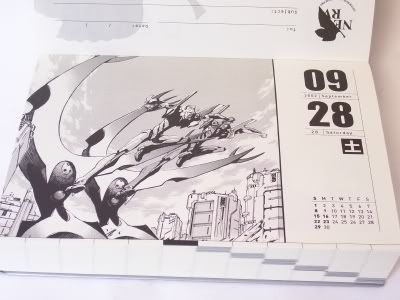 Brand new condition, pictures are the cover and a sample page. Very lovely illustrations for every day.
$20 with $5 shipping in US, $7 shipping elsewhere.


---

Shipping for all of the pins, charms, and cell straps is like this:
In the US: $3 for first item, $1 per additional item.
Outside of the US: $5 for first item, $1.50 per additional item.

Naruto enamel pins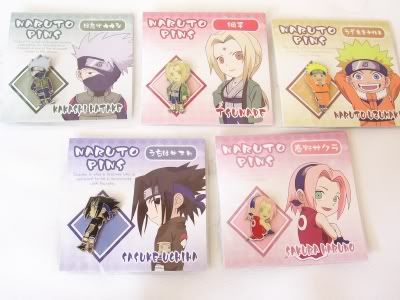 Choose from: Kakashi, Tsunade, Naruto, Sasuke(sold!), Sakura
$6 each

GetBackers Ban Mido enamel pin

$6
Naruto enamel cell phone charms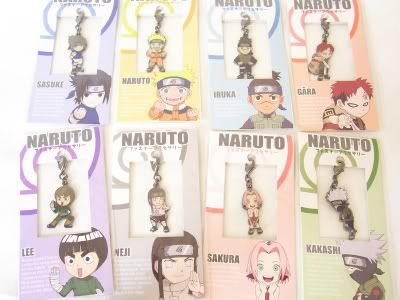 Choose from: Sasuke, Naruto, Iruka(sold!), Gaara, Lee, Neji(sold!), Sakura, Kakashi(on hold)
$7 each

Kyou Kara Maoh enamel cell phone charms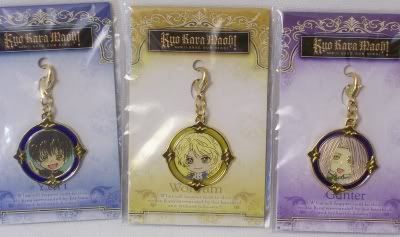 Choose from: Yuuri, Wolfram, Gunter (sold!)
$7 each

Naruto cell phone straps/cleaners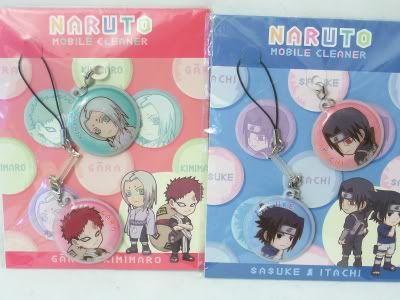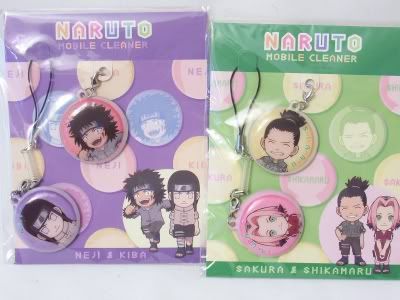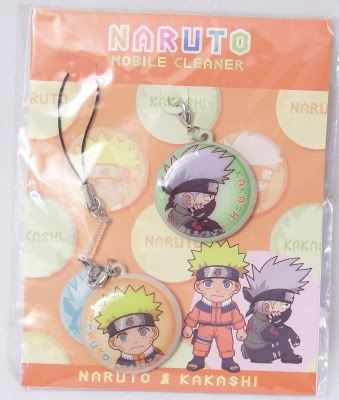 These come in 2-packs. They are squishy medallions with a soft surface on the reverse side of the picture for cleaning your cell phone screen.
Choose from: Gaara/Kimimaro(sold!), Itachi/Sasuke(on hold), Neji/Kiba(sold!), Shikamaru/Sakura(on hold), Kakashi/Naruto(on hold)
$6 each


---

I've also decided to sell off some of my anime DVDs and manga, and will be adding more items here.

First up for sale is a complete Wolf's Rain dvd set of 7 dvds plus collector's box. This is the set of licensed, Region 1 dvds. All dvds are in perfect condition, and have only been watched once.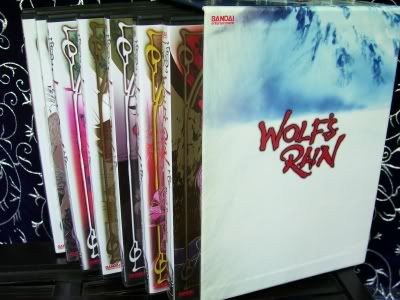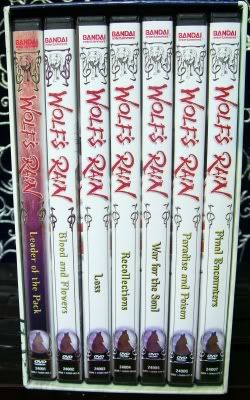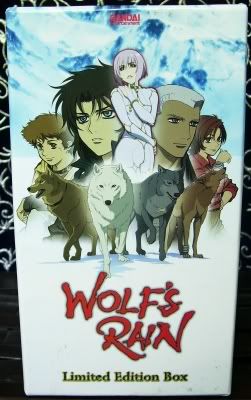 Asking $80 shipped in the US, $95 shipped elsewhere.
---

I accept all forms of PayPal, only. My eBay feedback can be found here.

Please either comment here or email me at thesaraghina@livejournal.com if you are interested in purchasing any of my items. I will combine shipping if you want to purchase multiple items.

Thanks so much for looking, and feel free to ask me any questions! ^_^