For Sale, complete set Rurouni Kenshin figures(5) and set of 5 Tenchi figures.
Acceptable payment in USD, concealed cash, money order, possibly paypal.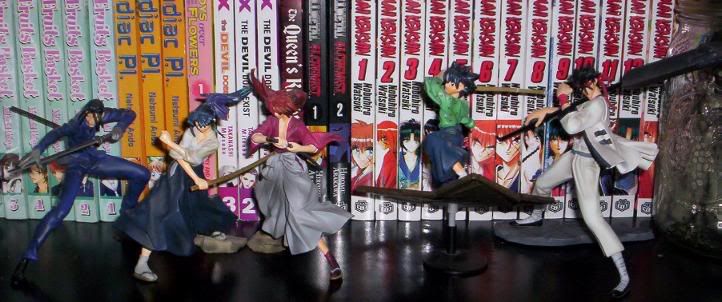 details
Various sizes, so please use manga as size reference. All are in excellent condition, just a bit dusty from sitting on my shelves for a few years. I purchased these about three years ago and to my knowledge they are no longer in stores. I'd like to sell the set together, at $18+shipping. Otherwise each figure is $5+shipping. They have excellent detail (which is a bit hard to tell from the pictures as my camera is not the best, and then the flash...they do have eyes! And very nicely painted ones at that.) and are great for any fan's collection. I'm only selling them because I have too much stuff as it is. XD Smoke free, pet free hom in Colorado, USA. Will ship anywhere.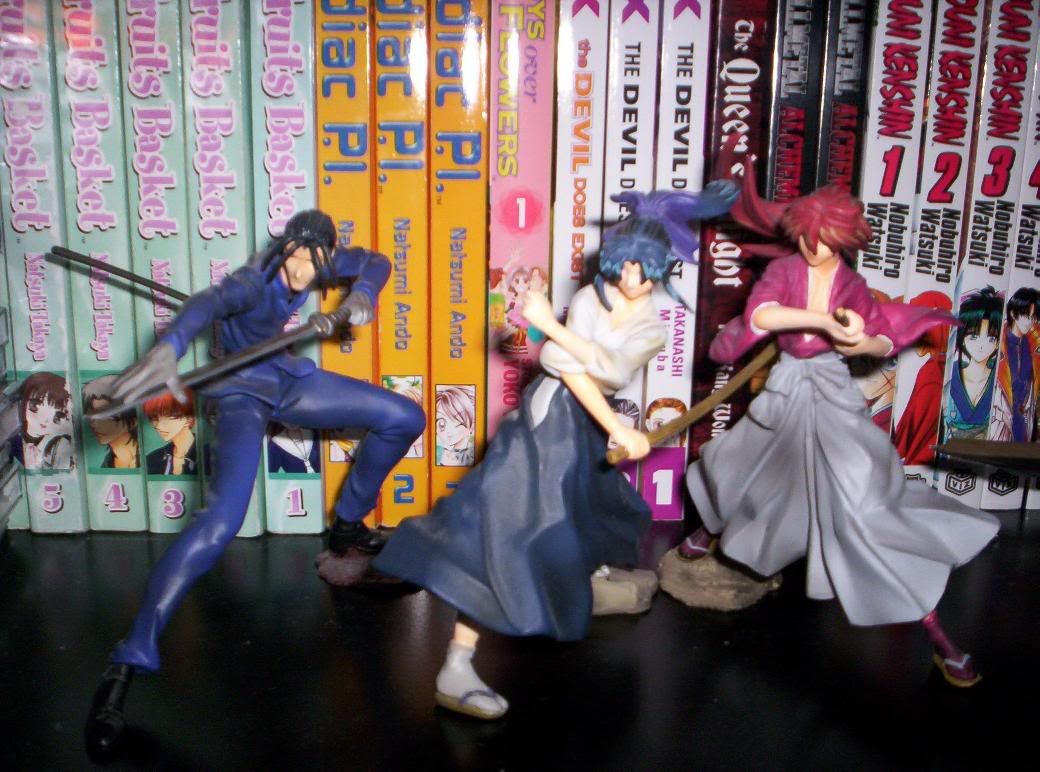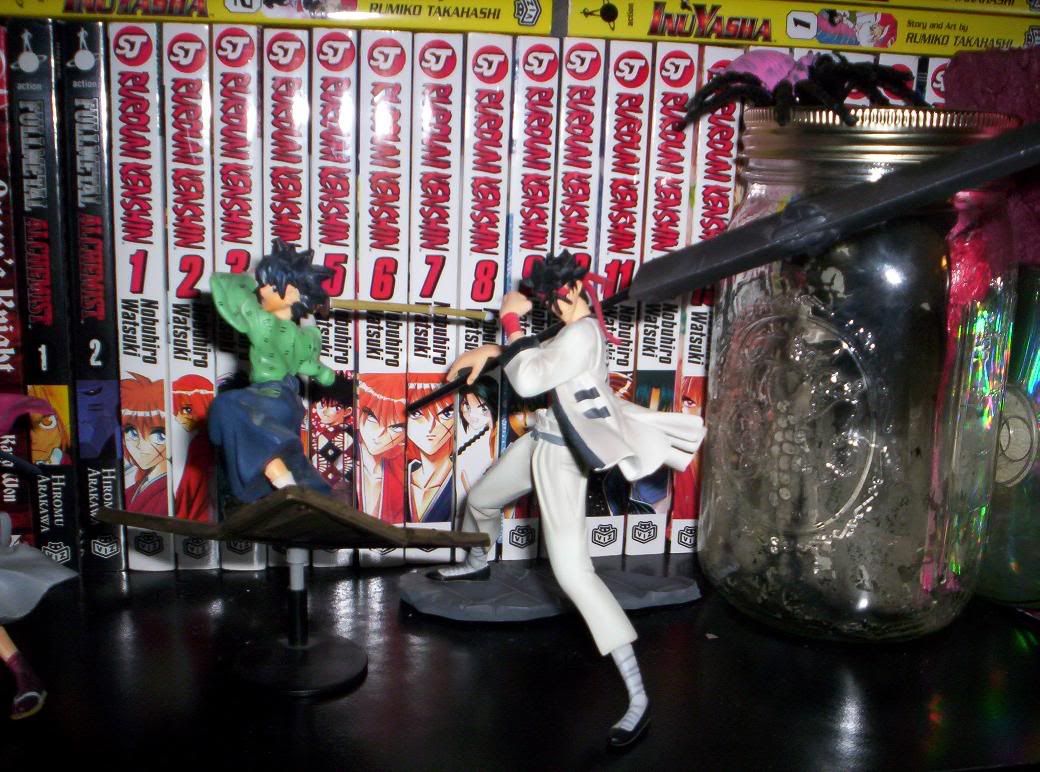 TENCHI Set. Only three stands (second blue one not pictured) Though all of the figures shoud had them. This is how I bought them, and they were packaged like that. Who knows? Obviously, though, they can stand without the bases as well. :) Again, I apologize for the flash getting rid of the details. These are also lovely figures and they deserve a good home! I purchased these almost four years ago, but I've never really been a big fan of the show. Complete set for $10+shipping. Please use DVDs as size reference.