Whee...cleaning out my room, found a lot of stuff I don't want to go to waste. The posters suffer from pin holes and/or tape removal, but are in good shape otherwise. No tears or noticable damage. The DVDs are in excellent shape, no scratches or damage. The Moon Rod is also in excellent shape, since I kept it in the box when I wasn't being a dork and playing with it. It takes 2 (i think) AA batteries, which you got to buy yourself, because all I have are rechargable and i'm not about to give those away. ^_^ sorry! Anyways, contact me here or at my email addy: aresgoddess@yahoo.com

Sailor Moon Posters:
-medium (H:20.5in x W:15in) $4(each) + shipping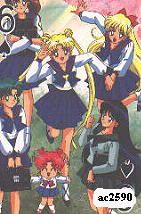 -Foil (H:34in x W:22in) $10(each) + shipping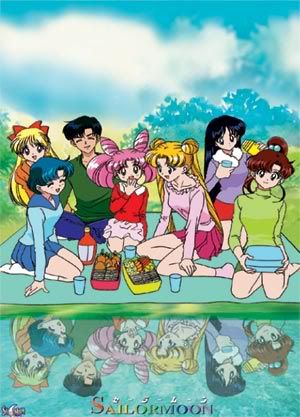 DVDs: $7(each) + shipping
-Escaflowne, Vol. 3 & 7
-Inuyasha, Broken Fang (Ep. 43-45)
-Slayers Great (movie)
-Azumanga Daioh, Vol. 1, with reversible cover and booklet

Other Items:
-Sailor Moon Moon Rod, $20 + shipping

Non-Anime Items:
-Star Wars Episode I poster from Burger King(?), (H:22in x W:17in) $5
-Batman & Robin movie poster, (H:40in x W:28in) $7
-Invader Zim poster, with Zim & GIR in and out of disguise, (H:33.5in x W:22in) $7

---------------
I accept PayPal, or money orders (safer than cash, and super easy to get). I ship with USPS, with MediaMail (cheap, but can take up to 20 days), FirstClass Mail, or Priority Mail. Your choice, of course. I'll even send it ExpressMail, if you're willing to pay for that.