Selling a few things! Pease contact me if interested in any item(s) ~ yukisas@gmail.com~ I have 100% positive feedback on ebay under the id vintage.heart. Shipping will be $1.55, possibly more if you live outside US. I accept paypal and money orders and will combine orders! Please feel free toask any questions! Thanks! All items are in minty condition unless otherwise noted!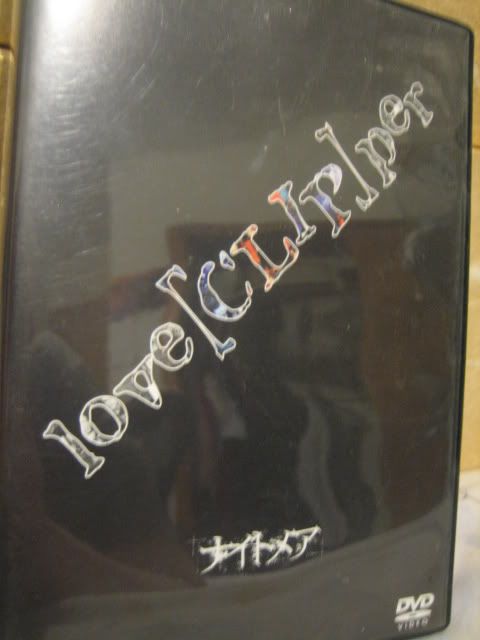 Nightmare / Naito Promotional DVD - love[clip]per - $35
Nightmare's promo clip compilation including "Hate," "Believe," "Akene," "Varuna," and "Tokyo Shone." Has an interview and a behind-the-scenes featurette. 8 color promo postcards included. Brand new, never viewed!

Specs
Running Time: 39mins.
Data Format: DVD Video, Color
NTSC Format
Regional Encoding: 2
Encoding: MPEG-2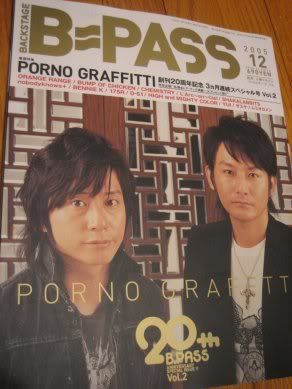 B-PASS jrock magazine (Vol. 2 12/05) - $4 - 166pgs, color
featured artists: L'arc~en~Ciel, Porni Graffiti, ORANGE RANGE, Bump of Chicken, CHEMISTRY, SHAKALABBITS, nobodyknows+, BENNIE K, 175R, HIGH and MIGHTCOLOR, YUI, Sasuke, Remioromen plus a lot more. As a bonus the mag includes a large BOYSTYLE poster for the promotion of the One Piece anime. Here's an extra photo compared with the mag in size.