All my items come from a smoke-free home. I do, however, have pets. All clothes will be washed and ironed before I send them out.
I accept payment in USD or Euro. Forms of payment accepted are: CC and non-CC Paypal, Bank Transfers and Well-Concealed Cash (at your own risk). I will only ship after receiving full payment.
Shipping costs will be calculated based on the weight of your purchase and your location. I will combine shipping costs if you're buying more items. I will ship worldwide, but please keep in mind that shipping outside of Europe will be a bit more expensive.
I'm open to trades!
Atashi (from Chobits) plush doll (Size:24" (h) x 16" (w))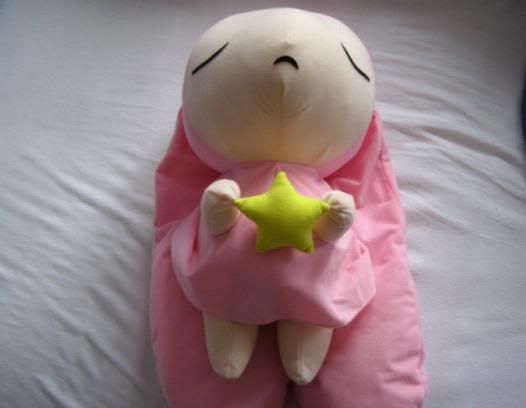 This plush doll is in mint condition.
Chobits Tarot Deck (in Chinese)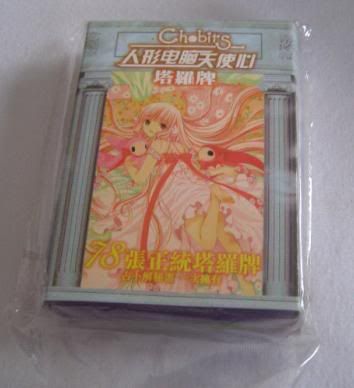 Inside case + booklet
Cards
Back of the cards
This Chobits Tarot Deck comes with 78 beautiful cards with images from the anime Chobits. There's also a booklet with information about each card. Both the booklet and the text on the cards are in Chinese.
InuYasha manga vol.1 and vol.19 (language: English)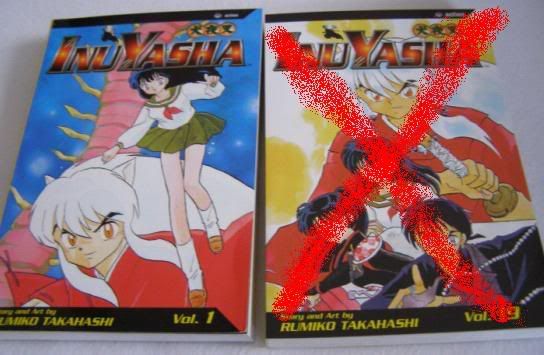 Both manga are in mint condition, they have only been read once.
InuYasha vol.19 has been traded with
daynippInuYasha action figure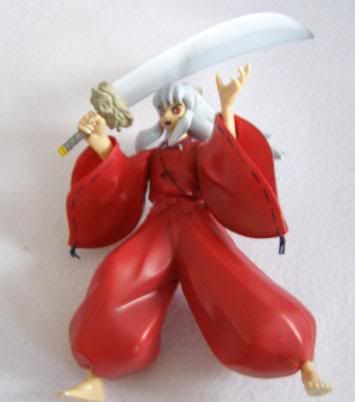 In mint condition. Can move both arms, hands, head and waist.
Card Captor Sakura shopping bag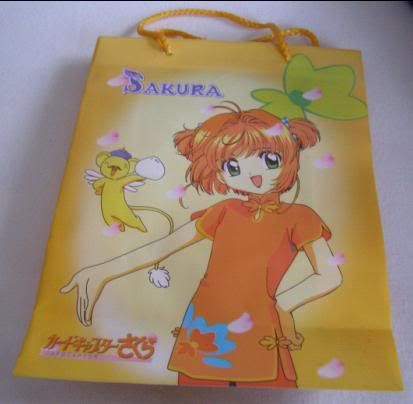 In mint condition.
Tomoyo and Cerberus (from Card Captor Sakura) figure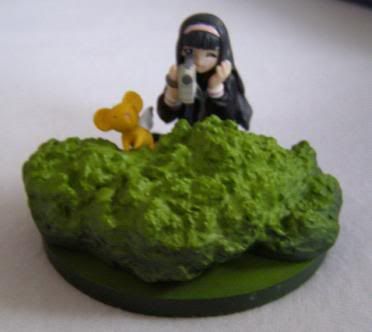 In mint condition.
Mono-One Step More and You Die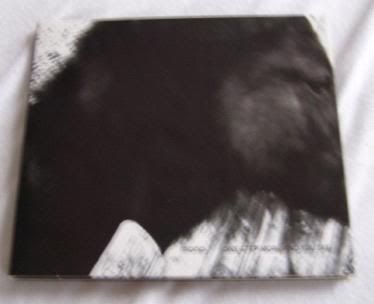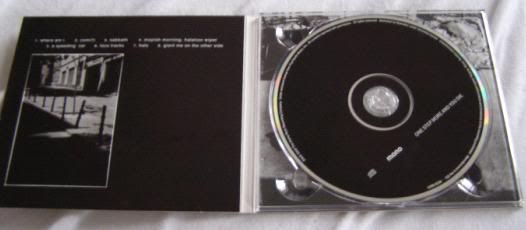 Tracklist:
1. where am i
2. com(?)
3. sabbath
4. mopish morning, halation wiper
5. a speeding car
6. loco tracks
7. halo
8. giant me on the other side
Bought at a Mono concert in my hometown. There's a bit of wear on the cover. CD in mint condition, with no scratches. Samples of the songs available upon request.
Pucca top.
Detail
Condition: Good, worn often.
Size: S/M
For more, take a look at
shikyo_fate
!!!