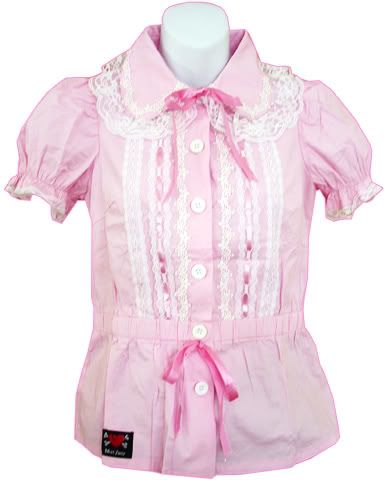 Pink MARJOUR Sweet Lolita Top NEW WITH TAGS! ~ $85
Free size, new with tags. Only tried out to see how it fits and it fits many sizes. (Small~Medium) It comes with detachable long sleeves. Very cute and elegant. Should be matched with a beautiful skirt. By MARJOUR.




BLACK Platforms (Size 7) - $60.00
Cute, stylish and chic platforms by La Mode. Used but in GREAT condition. They make you look tall. Looks great with your crazy outfits, skirt or cool wide pants. ;) I used mine for my loli outfits and cosplays. Great price for a great buy. Retail $70.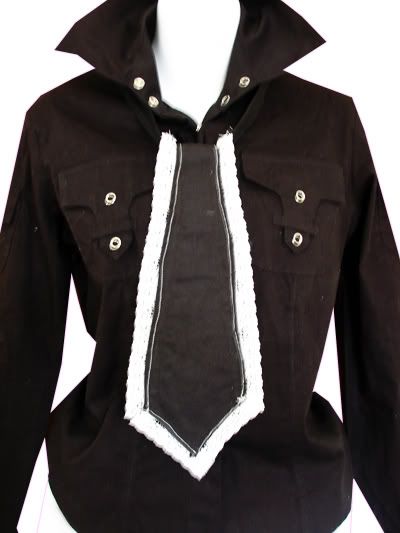 Black SMALL Dollhouse Button Down Top ~ $25 USD Now: 20
Beautiful black top good for cosplay or to match your gothic lolita or punk/artisocrat outfits. I used it a few times but it's in excellent condition and to me fits like a medium. 100% cotton The tie is NOT included. If you are interested in that tie, let me know and I might sell it. (I made the tie for my outfit but I don't have anything to match it with.)


Gothic Lolita Headdress ~ $13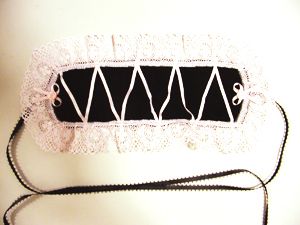 Sweet Lolita Headdress ~ $12
Gothic&Lolita hair accesorries clips set --- $13 USD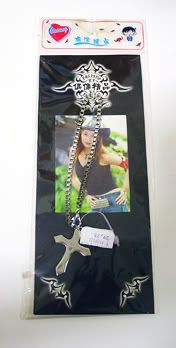 J-Pop Singer Replica Bracellet Cross Start: USD 20
Sorry I do not know who this girl is. ^_^; I got this a while ago because her bracelette is of a cross. Cool accesorry. If you know who she is, let me know! Can be used for accessory for egl. :)



More clothes at
larukunohyde

I accept PAYPAL or money order. Shipping for clothes items and accessories are $6 each item. Shoes is $20. International buyers, please tell me where you live. Thanks!!! I need to sell my items because I'm leaving to the Philippines this Aug and I need the extra money. :)