Yay first post wee!

Anyway:

http://cgi.ebay.com/ws/eBayISAPI.dll?ViewItem&rd=1&item=320008477053&ssPageName=STRK:MESE:IT&ih=011

I am currently auctioning off a Gackt single full of December Lovin':


I pre-ordered this single so technically its a 'first' pressing single. The single comes in a .5 jewel case with a metalic cover. Inside is the lyrics as well as the original fanclub applications, 2003 calendar, and the lyrics for December Love, the english version of 12gatsu no Love song. The CD itself is in BRAND NEW condition, as I only listened to it once and never bothered with it again. The CD case slightly cracked in the front due to the shipping, so don't worry I got the CD case scratched already. I simply want to get rid of this single because its taking up room and I don't listen to it anymore and stuff.

Starting bid is $5 dollars with shipping starting at $5 dollars. This is standard shipping with bubble envelope sent out via my mailbox. If you want safer shipping, the price will increase. I can work this out with you.

Contents of Item
12gatsu no Love Song Single (Brand New Condition)
2003 Mini Calendar
Fanclub Information
December Love lyric sheet
Original Spine Cover

Damages
CD case itself

This is a nice collectors item for you Gackt fans, so don't miss out!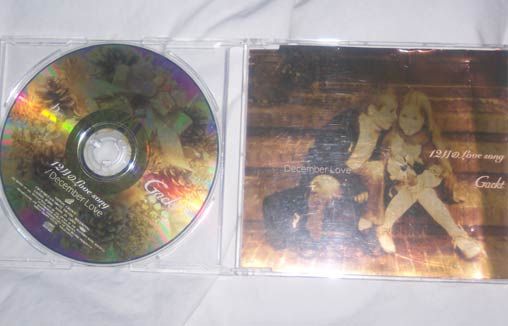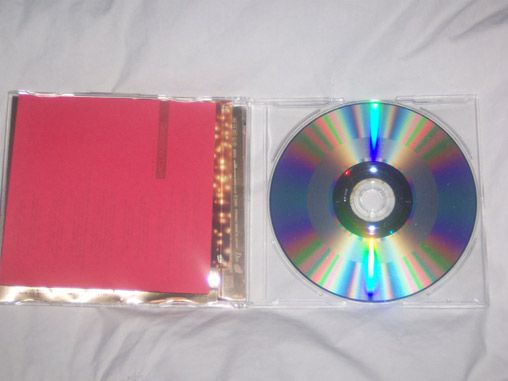 Additional Info: Now looking at the single, from being in a small box (a box of cds) from moving the actual little slip that the cd has was slightly damaged. Nothing to detrimental though. CD is still intact as you can see.

Enjoy and Buy it... please! rofl.