ALGONQUINS One piece</span>
Worn 2 times
Sleeve about 54cm
Fabric are thin but also stretchy.
Bust: 36' max
Waist: 30' max
Length: 76cm
usually i wore with my pants or tights underneath since is kind of short for me
or you can just wear it by it-self
original price is nearly 12000yen
Asking: 90usd
Shipping to USA/Canada: 12usd, rest of the world: 15usd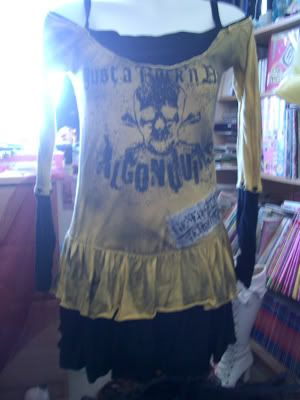 </a></p>
K star skirt
Worn once for short-period, got too much skirt so selling this one
Length about 32cm
Full elastic
Waist: 22~36'
Asking: 40usd
Shipping to USA/Canada: 8usd, rest of the world: 9usd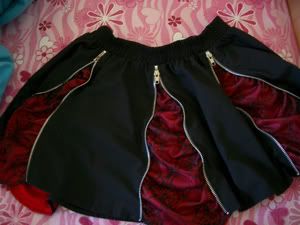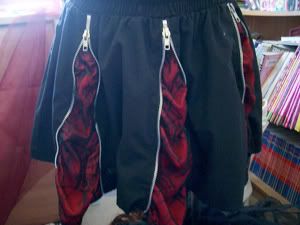 H.naoto t-shirt
This t-shirt i got it beginning of this year in my h.naoto lucky bag
Worn once, I really want to keep this but since i got too much t-shirt i just have to sell this
Is h.anarchy for plus so it suit for bigger size
length: 52cm
Bust: 38' max
Waist: 32'max
Asking: 50usd
Shipping to USA/Canada: 8usd, rest of the world: 9usd

Prefer PP, if you must then concealed cash will be fine.
Any PP accept, if is echeque, then i will send it after is clear
Any items over 120usd have to charge a PP fee.
Payments have to be made within 3 days.
I only can hold it for 2 day max if you are definitely buying them
PP acc: akasakura107@yahoo.com.hk
no lurking comments please, otherwise i will delete it...