Sale for lovely loli/punk fashionistas!!! Please inquire before Thursday.




EXCLUSIVE LIMITED EDITION/SOLD OUT BA-TSU Club Neck Tie Knit ~ $90
Sold out official authentic BA-TSU Club Neck Tie bought in Japan. By KYO of Dir en grey. Perfect. Lovely!!!!!!!!!!!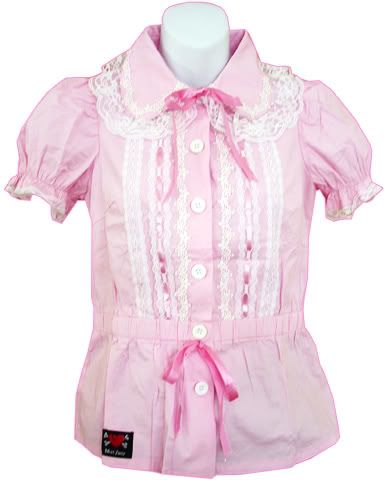 Pink MARJOUR Sweet Lolita Top NEW WITH TAGS! ~ $70
Free size, new with tags. Only tried out to see how it fits and it fits many sizes. (Small~Medium) It comes with detachable long sleeves. Very cute and elegant. Should be matched with a beautiful skirt. By MARJOUR.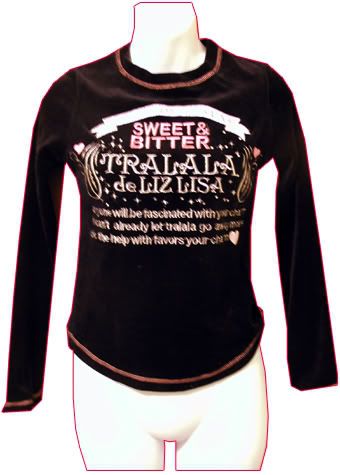 Liz Lisa JAPAN NEW WITHOUT TAGS Size Small Top ~ $60 USD
Beautiful and cute velvet top by Japanese fashion designer Liz Lisa from Japan. New without tags. Tight fit with cute words on the shirt as seen in picture. Buy it now!!! *_*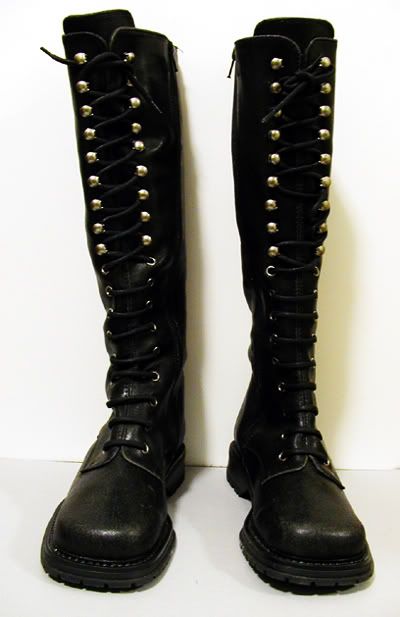 NEW BLACK Boots (Size 8) - $80.00
New, unused (only to try on) black combat boots. They're too big for me! x_x; Anyway, looks great with short skirts, or whatnot. I think they look really awesome for Gazette cosplay or Nana cosplay >_>;;; haha... Great buy and great deal! Retail $100+. Also for punk loli fashion and whatnot. (EGA...) Has a zipper on the sides for easy fit.


I accept PAYPAL and money order. Buy it now before I leave off to the Philippines. I will not be able to reply to any emails or orders by Thurs. If you buy it now through PAYPAL, I can ship it out today or tomorrow. eChecks will only be shipped when it's cleared by my mother.

Shipping for clothes is $6 to the USA. Shipping for the boots for USA is $20. International shipping, let me know the location. Thanks very much!!! Please buy from me soon so I can ship ASAP and you can recieve it ASAP. Plus I will be really grateful for the fact that they will be given to someone who really appreciates.

You can email me with your address to: aznsandwich@yahoo.com and we can talk it out today or tomorrow. My feedback is on my site: http://larukunohyde.livejournal.com