Sorry for my camera's pictures in advance.
Dir en grey's -saku- single
Price: $10
Condition: Case has some wear, the CD plays fine, includes obi
BLOOD autographs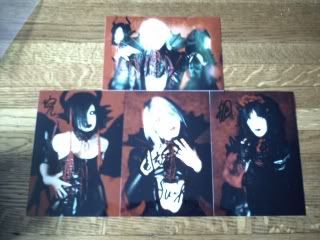 Price: $15
Condition: Perfect, signed with black permadent marker.
Kingdom Hearts Chain of Memories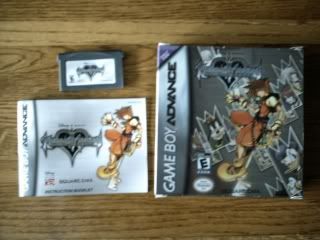 Price: $12
Condition: The box has some wear from being opened a bit, the instruction booklet and game are perfect though.
*All prices are in USD and include shipping
Payment: At the moment I can only accept PayPal
Shipping: I live in Canada and can only ship to Canada and the US, sorry! ^^;
Current Mood:
hopeful
Current Music: シド - chapter 1