I have a ridiculous pile of flyers that have been collecting over the past year, that I *really* need to get rid of. Mostly recieved at visual and oshare lives, or picked up at music stores, these flyers cover the last year. Both NEW and up to 1-YEAR OLD flyers aplenty.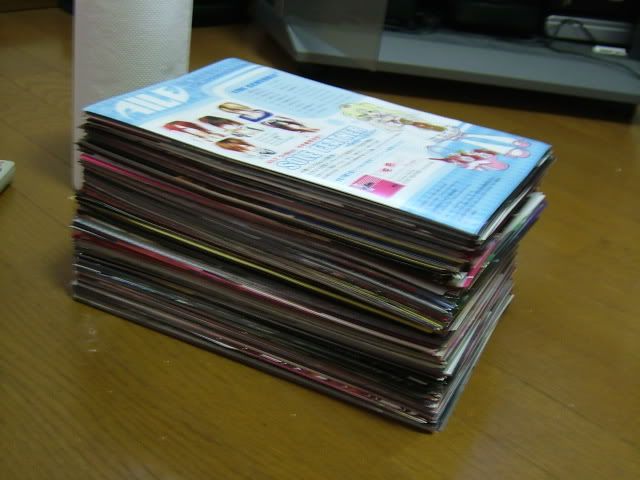 Please read all of the details and instructions before asking any questions.

I've tried to sell flyers individually or by selection back when I had a lot fewer of them to get rid of, so this time around, there is no such option. I have easily over 700 flyers, and it would be near impossible to go through them to look for bands you like. The best I can do is seperate by style (visual vs. oshare) if you like.

Here's the deal. I'm trying to get these off my hands, so I'm offering a great bargain.

25-30 flyers (number varies because size and quality of some flyers are different)

for

$25 (shipping and paypal fee included in price)

Once again: There will be no sorting and picking of flyers by band or label. This is a RANDOM FLYER sale (with possible seperation by style only).

If you want more than 25-30 flyers, ask me, and we can work something out, but I cannot justify selling them in smaller groups, so don't ask. $25 minimum.

Please email me at: koinuchan81@yahoo.com if you are interested.