I sell things from Tokyo!

I went to Tokyo for 4 weeks and have bought a few things to sell!!
For example some shirts, my eyebrow scissors, Ruby Rose Photoalbum, ROSE FAN FAN notepad, nail art stuff, Disney goddies and cellphone straps!!
I think you might be interested in those :3
Please take a look at my selling journal!!!


Click here: ALOHA SALES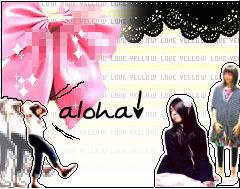 !! My items are for direct sale, but you have the chance to "overbid" a person who wants the same item as you!
For a better description, read the "Tokyo Batch" entry of my selling journal!