Hello!
I had decided to close my clothing-retail business, and so all the clothing/accessories are now on mass clearance.
Most items are priced $5 and under, great for re-sale or re-construction!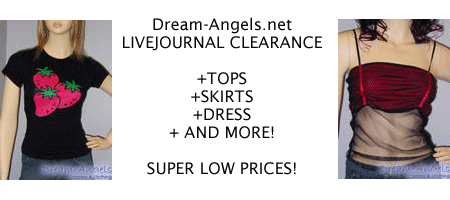 Shipping/Payment/Sizing Information is at the top.
Prices are in US AND CAD, and you can see them on top of each thumbnail. Click to see bigger versions/short description.
To order, simply post a comment here, or email me: dreamangels(at)gmail.com
THANKS! :) :) :)
Current Mood:
chipper