A new scarf! This is a Deery Lout tuck-in scarf. Acts as the perfect, stylish neckwarmer ;]! Right now I am taking offers on it! Silly me though, I love to trade even when I need money! I am especially looking for art books, Evanescence's Anywhere but Home DVD (not burnt), Evanscence's Origin CD (not burnt), DRESSES, CORSETS, and SKIRTS! The rest of my wishlist is here! And I am always willing to look at your posts :D!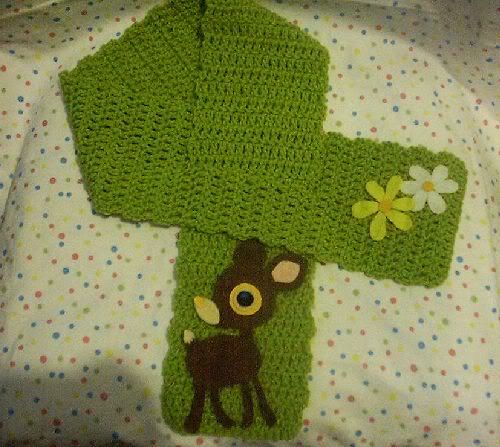 (Click here for the rest of the pictures)

(Click here for the rest of my items!)

For more of my commissions, information on these scarves and beanies, and a big garage sale, please check out the rest of my journal,
joa_stuff!

*DISCLAIMER: I do not own Pokemon, Domo-kun, Deery Lou, or Naruto in anyway. Please check out their repsective websites for official items, as these are simply fanmade!

You can e-mail me at jojin(at)alltel(dot)net, comment here, or comment on my journal :D!