After making a pillow featuring Roxas..I decided to make and sell a much smaller one. :D He's really cuddly too, and features a chibi image of his face on the front of a checkered background. Images behind the cut.



First off, he measures 8.5 inches in length, and 2.5 inches in thickness/height.

He is made of fleece, hot glue (for part of the eyes, tongue, part of the extra layers of hair), felt (tongue, blush), and polyester stuffing. His tongue also sticks out and is not fully glued on.

Keep in mind he's mainly handmade as well. :3 (wtf its hard to sew his hair)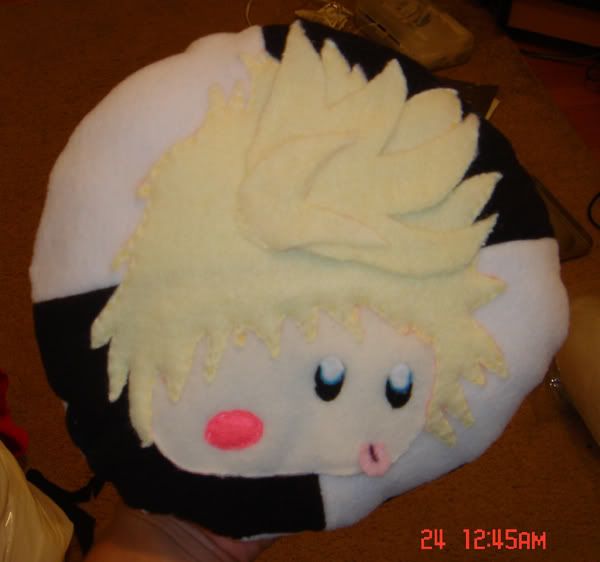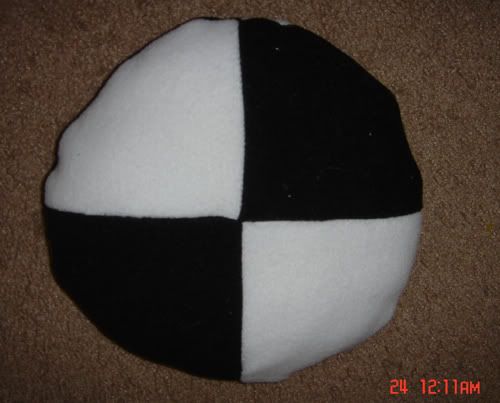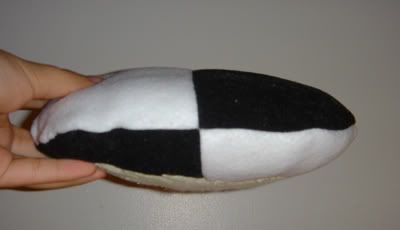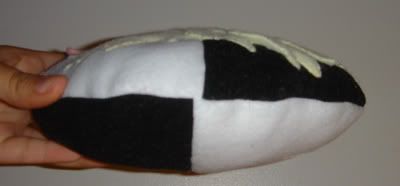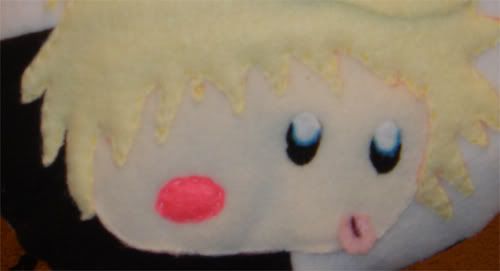 I don't have a settled price, so I figured I could let people bid on here in reply to a post I'll make right after posting this xD. I have a reserve price as well, factoring in material costs/etc.

I only accept money orders.

Shipping is $3 within the US. Leave me your zipcode to figure out anything international.

Bidding will probably last around 2 weeks.. maybe longer/shorter, no idea really XD

Also, I have a few feedback here , although this is my first time selling so xD;

x-posted a few places.