Greetings all!
I have some manga and artbooks that need new homes; please have a look!

US Shipping is included in these prices.

I have good feedback on eBay as char_hakkai; I've also bought and sold here on LJ before. Please comment here or email me at char_hakkai(at)hotmail.com if you have any questions!

TSUBASA RESERVoir CHRONICLE

It really pains me to part with these, but it must be done. I have the first five volumes in the deluxe, hardcover edition. All come with an extra postcard and the original obi. Near mint condition; I've barely picked them up since I've had them.






I'd like $25 a piece for these, but I'll sell the whole set for $110, shipping included.


J-ROCK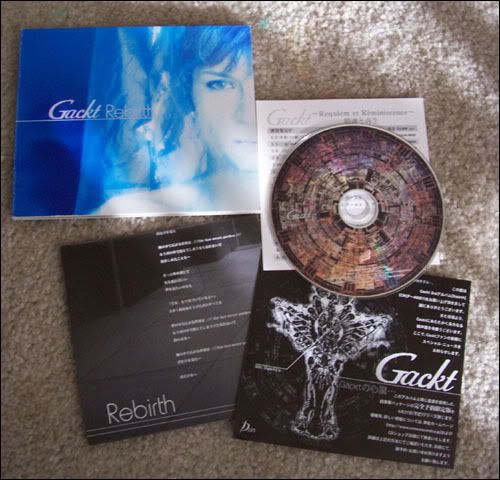 Gackt, Rebirth. Comes with all it's original paperwork. - $25


ARTBOOKS






Record of Lodoss War Newtype Film Book, vol. 01 - $5

Card Captor Sakura Artbook, Vol. 01 (Includes a pullout, reversible poster and a short comic) - $13
(note: CCS book is the Chinese language version.)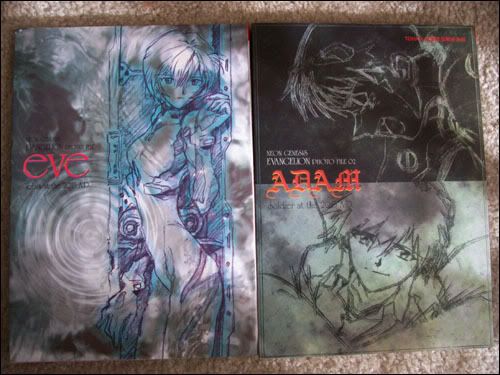 Neon Genesis Evangelion Adam and Eve - $8 a piece
(note: Adam is the Chinese language version.)


-MANGA-

English (Left-to-Right)






$6 a piece

Juvenile Orion, Vol. 01-03

Confidential Confessions, Vol. 01

Kare Kano, Vol. 09, 12-14

DN Angel Vol. 01-02

Wish Vol. 01

Cowboy Bebop Vol. 01


English (Right-to-Left)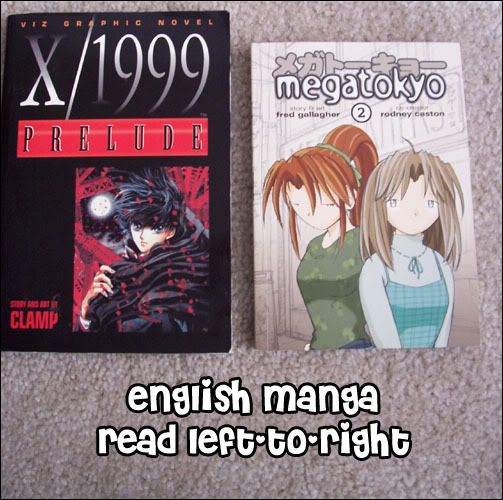 $6 a piece

X/1999, Vol. 01 (Original Viz Release)

Megatokyo, Vol. 02



Japanese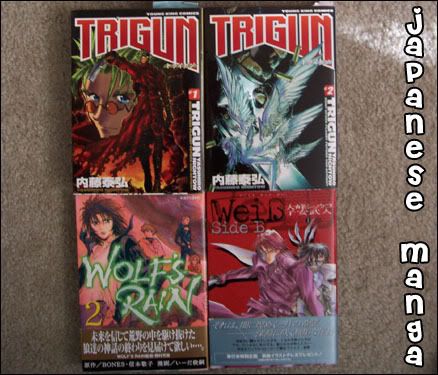 $6 a piece

Trigun, Vol. 01-02

Wolf's Rain, Vol. 02

Weiß Side B, Vol. 01