Hello! I'm selling a shirt by Qutie Frash on e-bay, auction ending Tuesday, Jan 16th @ 5:30 PST (9:30 EST).




Description: This awesome tank top is sure to turn heads whether you're out with friends at a concert, convention, or just having a night out on the town! The design features a sexy keyhole front that laces up over a beautiful attached Japanese-print camisole (with built in cups for support and shape), trimmed with gorgeous lace at the top and bottom. The zipper in the front unzips from the bottom up to let the lovely fabric underneath peek out, while the shirt itself is screen printed with an eye-catching red dragon design that's characteristic of Qutie Frash's designs!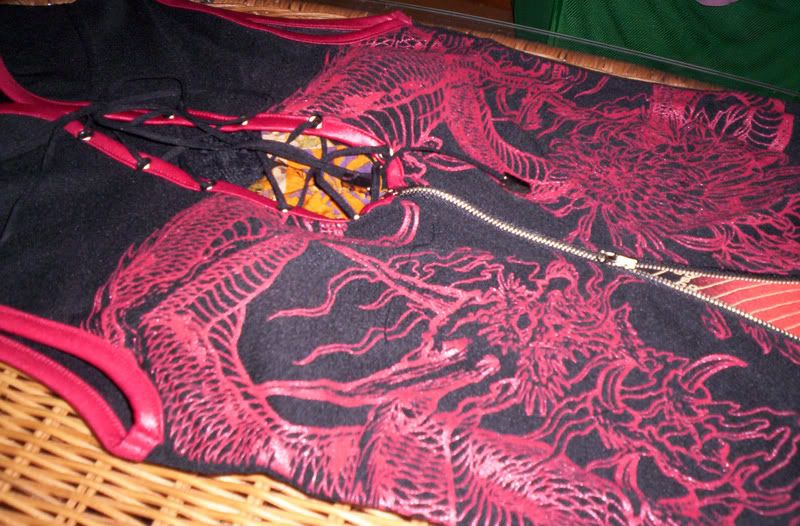 I bought it at KERA Shop, but I ended up not liking it as much as I did when I first tried it on. It's 100% Polyester, and a size Small to Medium (the fabric stretches a bit). It's really pretty, especially the Japanese print material underneath. It's definitely something you're not going to see around every day, and I hope it finds a good home with someone here. If you use Buy It Now, I'll ship it for free!

Ebay Link:
☆☆☆Qutie Frash Shirt on Ebay☆☆☆

Thanks for looking!