I didn't like the way TV Station misspelt Tackey's name as Tackcy so I am giving this magazine up. *grumble grumble*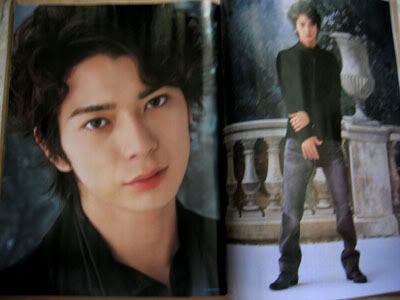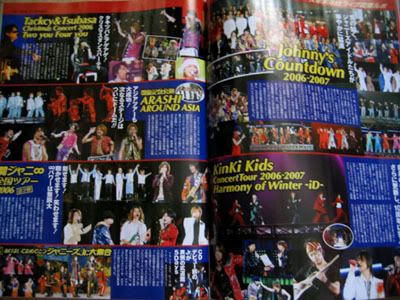 Title: TV Station 1/20 – 2/2
Price: S$5
Condition: MINT
Weight: 350 g
Featuring:

- Matsumoto Jun: 3 pages
- Hayami Mokomichi: 2 pages
- Johnny's Countdown 2006 – 2007 Concert: 2 pages

The rest of the features are the upcoming winter doramas.



Please read through these conditions before you decide whether to buy:

a. All prices are final and non-negotiable. All prices are in Singapore dollars.
b. All prices do not include shipping fees.
c. I can only accept well-concealed Singapore dollars via registered mail and buyer bears the risk of loss. Alternatively, I can accept Paypal if the payment is not made via credit card but the balance in your Paypal account.
d. For shipping fees, please go here and calculate for yourself how much shipping fees you will incur. I have already reflected the weight of the magazine in the description section. Please add S$2.00 to the amount reflected for the cost of a bubblepack envelope.
e. Add S$2.20 if you opt for shipping via registered airmail. For EMS, this is not necessary.
f. My email is ribichee @ yahoo.co.uk (remove the spaces between "@" but ribichee remains an entire word).
g. You can enquire further either by emailing me or leaving a comment at this post BUT please do not leave a comment on my private LJ. I will try to respond as fast as I can but as I am working, it may take 1 or 2 days.
h. I apologise for the poor pictures as the same were taken at night after work.
i. Please don't flame me for the price coz I paid a higher price for the magazine when I bought it.