FOR DIRECT SALE

Lot of 12 lettersets and 7 stickersheets lot for sale. From Q-Lia, Kamio, Crux and more. All new and sealed.
Selling in large lot only. Great lot for collectors or can give away as gifts for friends!

Price $35 (less than $2 for each piece!)

Shipping
USA $6
Canada $8
Europe, Asia $10

Payment by Paypal only please.

Please comment or email me at mushookie@accessky.net if interested or have any questions. Thank you!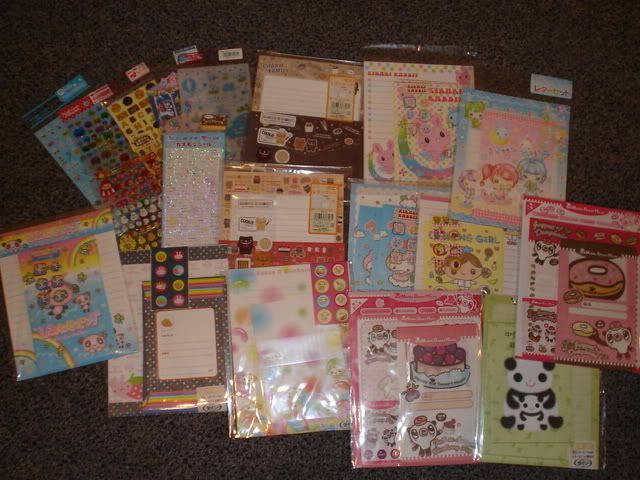 http://feedback.ebay.com/ws/eBayISAPI.dll?ViewFeedback2&userid=mushookie&ftab=AllFeedback