Hi all!
I have way more posters than I know what to do with, or have wallspace left for. xD So you get to take them off my hands! All posters are in excellent condition, no rips or tears or anything.
For payment I prefer Paypal (send to mizerable[at]gmail[dot]com), although I'll take money orders too.
Shipping is not included in prices and is $4.50 by priority mail to US or Canada. I can ship to other countries if you're willing to pay the extra shipping.
Any questions? Just post them here. No trades. First come first serve. Thanks!
Kagrra Chikai no Tsuki poster - $10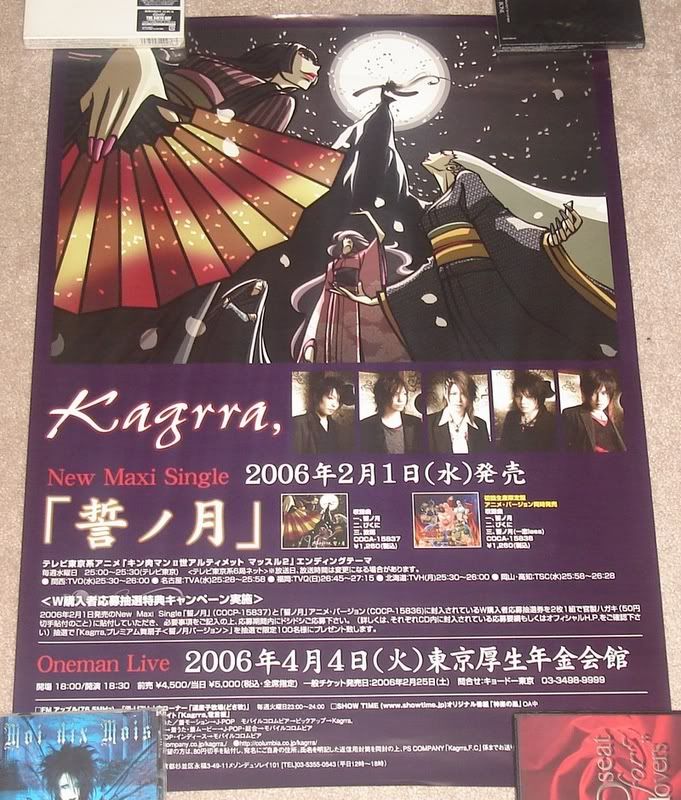 Kagrra Shoxx poster - $8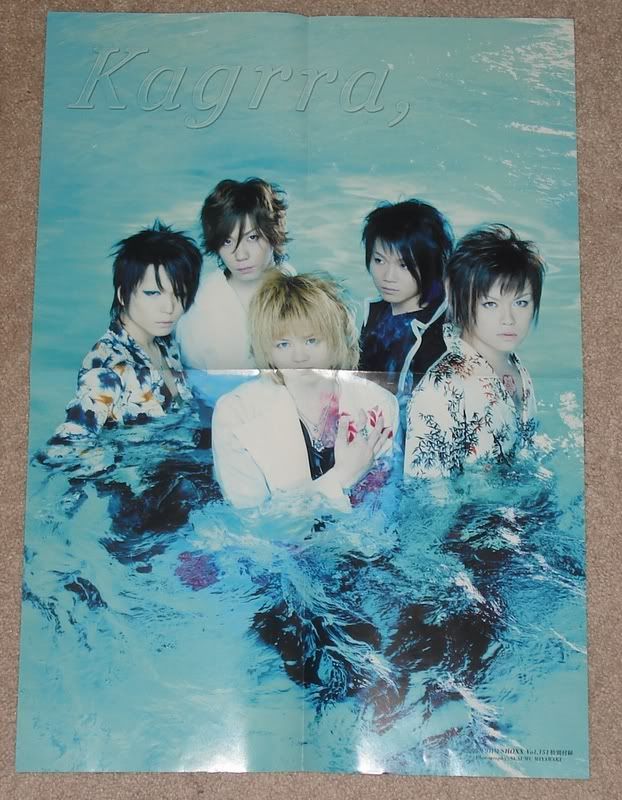 Vidoll Roid TV 2ch poster - $10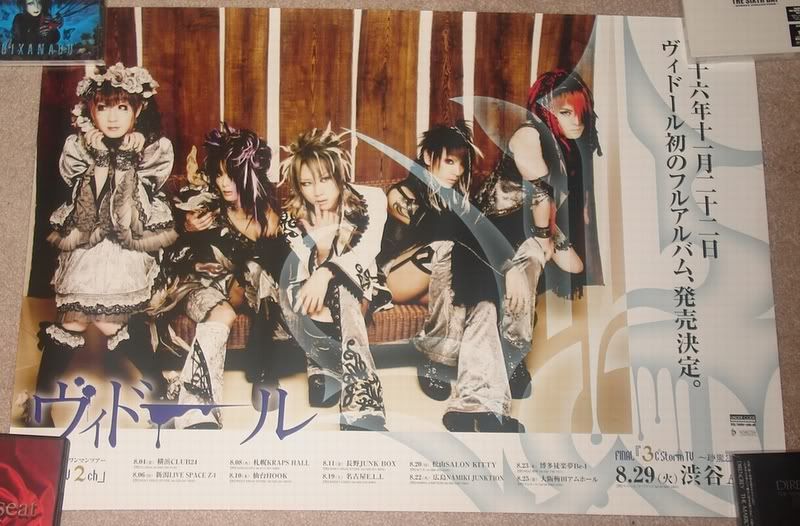 Vidoll Cure poster - $8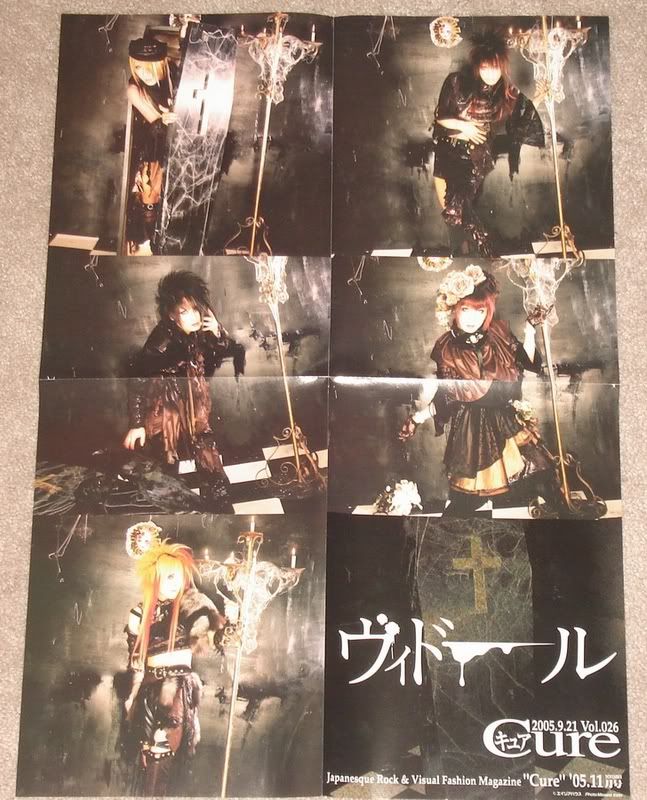 Rentrer en Soi/Phantasmagoria Cure poster - $8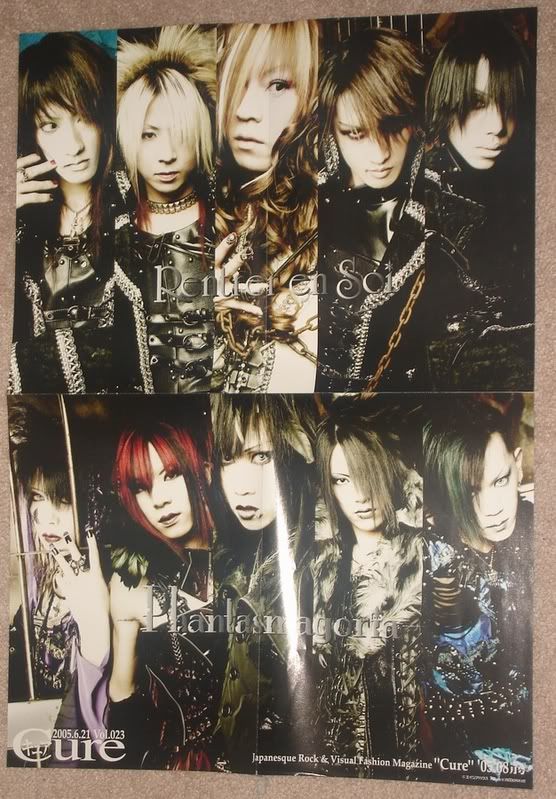 Dir en grey Arena 37C poster. Such an awesome photoshoot. I hate to let this one go the most. ToT - $10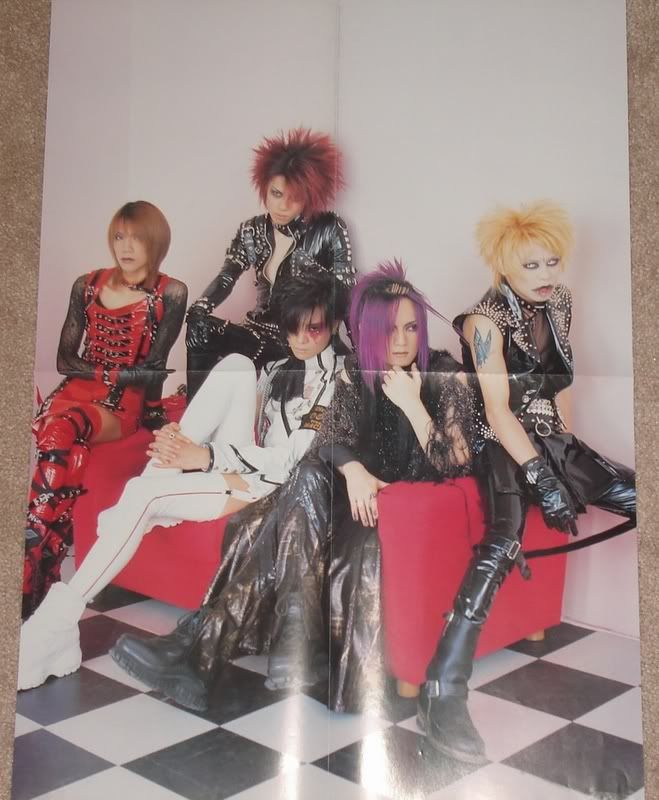 Dir en grey Clever Sleazoid poster - $8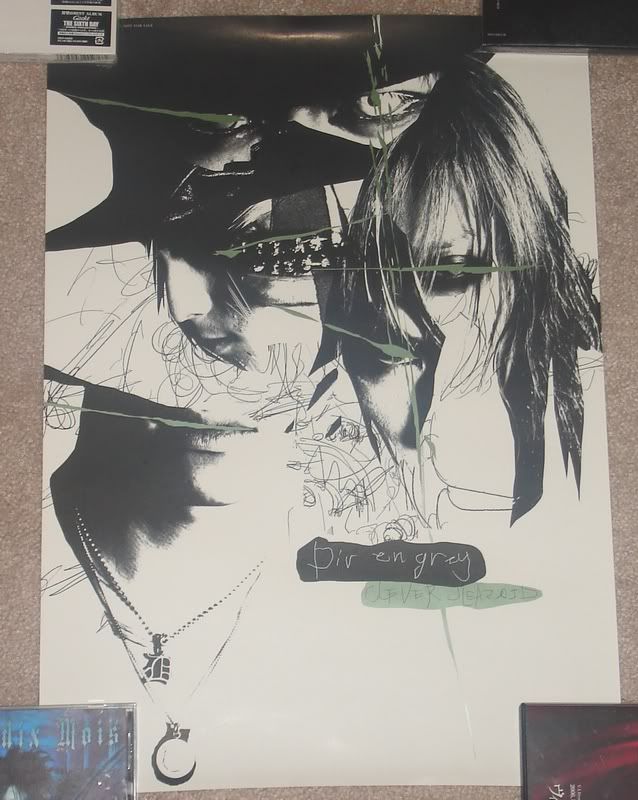 D Cure poster - $8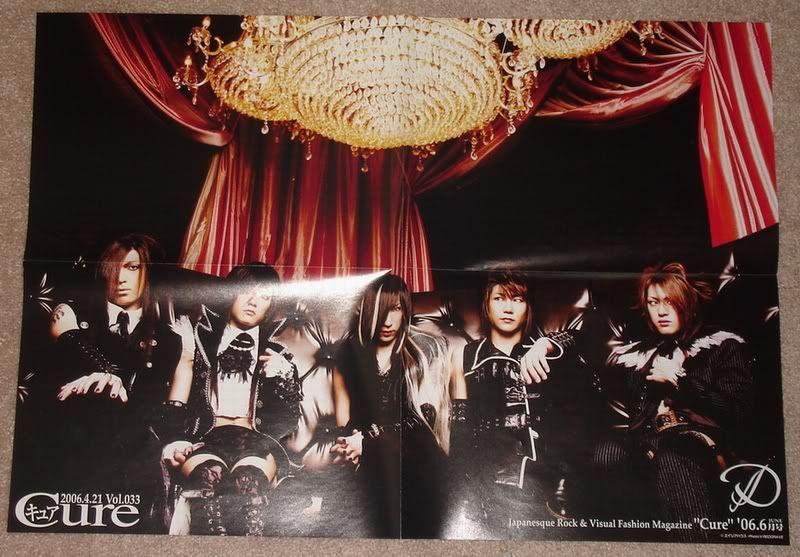 Current Music: Miyavi - Baka na Hito