Cosplay and J Rock items - prices on clothing are negotiable. Any questions at all please ask me.
I can accept cc and non cc paypal, cash, check and money order.
Cure back issue $8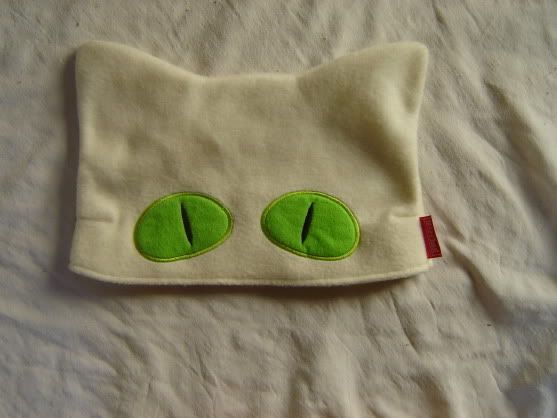 Digi Chara Hat.
This was bought as a gift for me and I only wore it once when I first got it. Item has been washed for you the buyer. It's made out of a super soft felt with embroider cats eyes - 1 size fits all.
Asking 7.00 5.00 SOLD!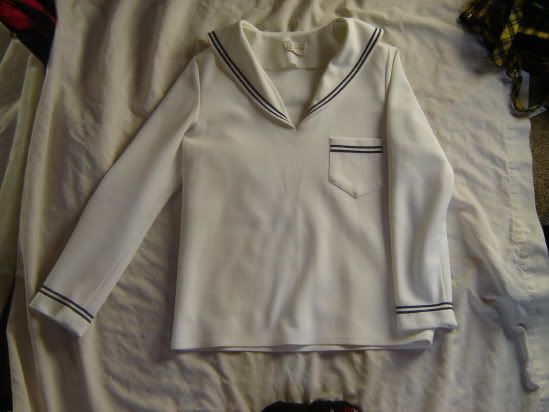 Cute School Girl Cosplay Top
Con season is already upon us! Don't miss out on this cute top - perfect for a lot of cosplay. Unlike som eof the other items you see around and up for grabs on ebay this is a professionally made top out of good quality materials that will not fuzz, rip or tear as you wonder around in it! Brand new - bought off of a friend and never worn by me.
Asking 7.00 SOLD!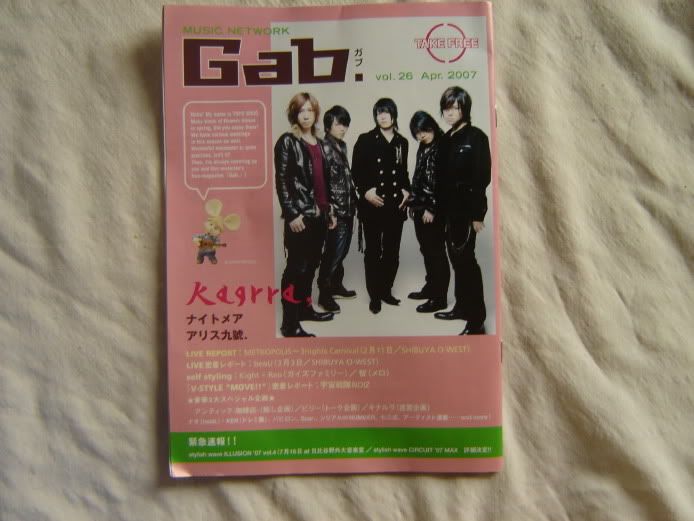 This is a strange item which came in the mail today as a gift from my shopping service. Its a jrock magazine that comes with lots of cute interviews, pictures, free fliers and makeup and style tips. Kagrra seems to be the main band in this issue however there are plenty others including a cute mini picture of Bou who as you know recently left AnCafe.
Asking 3.50 shipped.


ENGLISH MANGA SALE :

*prices are not set in stone please give me your best offer*

GOLDEN CAIN ENGLISH YAOI MANGA $5
Desire English Yaoi Manga - $5
The Tarot Cafe vol 3 - $2
Fake vol 1 - 3 - $2 each pending
Loveless vol 1 & 2 - $2 each
Tokyo Babylon vol 4 & 5 $1.50 each vol 5 pending


Also I also have one JRevolution ticket left for Saturday! I'm asking 25.00 for it - shipping is 100% free.