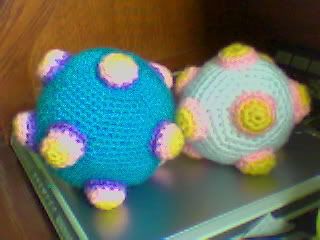 I've been making katamaris for a little over a year now. It's fun to make and I've sold a few at craft booths and such. I have time now and I wouldn't mind making a few more to help fund my trip to Japan.

The blue katamari was custom made. The white one was made for a prize in a Murder Mystery Dinner.
Under the cut are some more pictures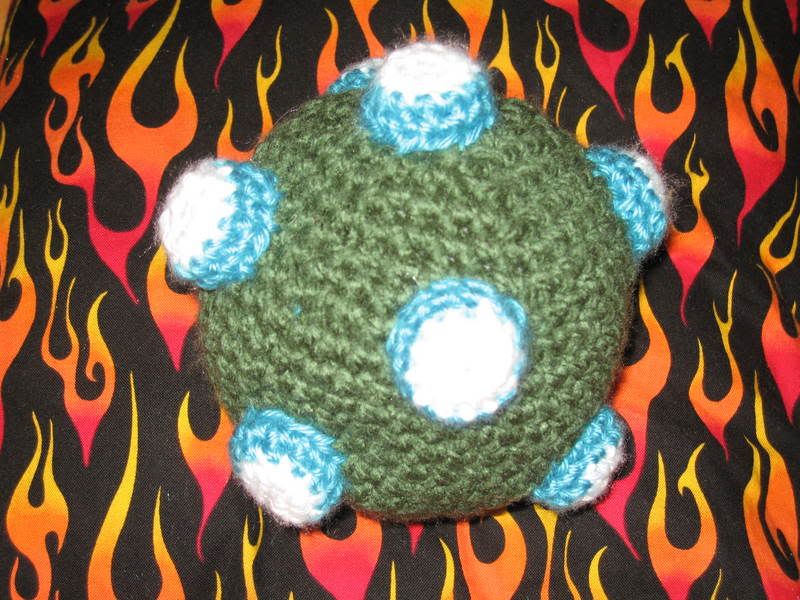 also custom made (I sent this one last week)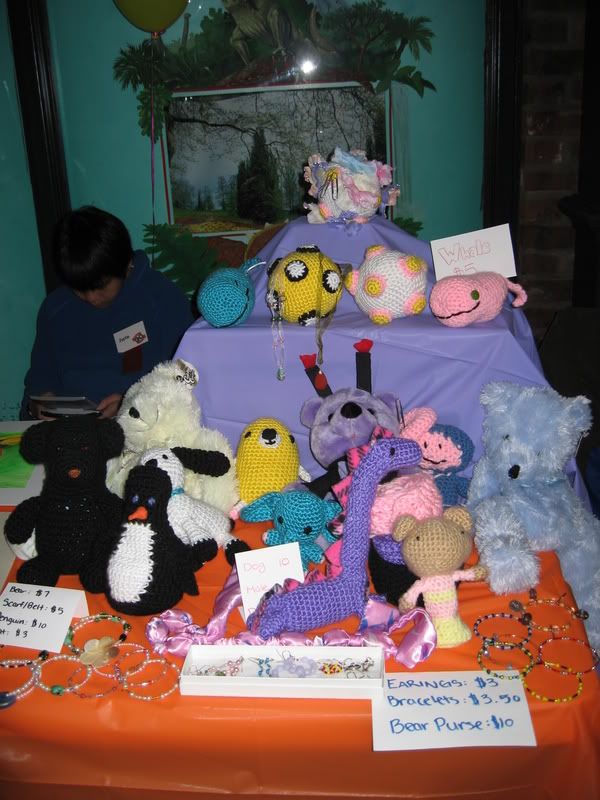 above is a picture from the booth.
I made one of the katamari from the flower stage.
I also have a bumble bee themed one.
Recently, I've been making a bunch of bumble bees and crochet flowers to go along with the bumble bee themed one
And yes, the katamari did pick up the necklace and paper clips.... Who knows, maybe it'll get big enough to pick up puppies!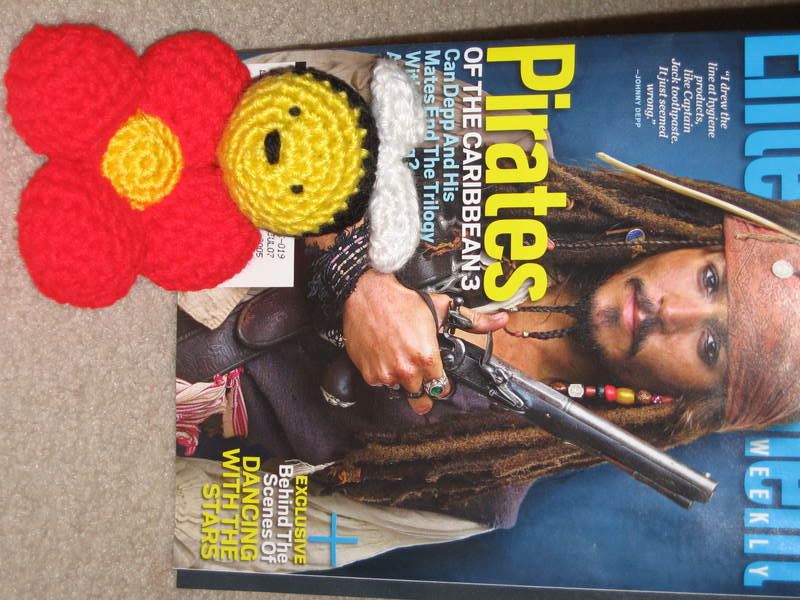 The bee and flower for the bumble bee katamari

(ps. everything looks better with johnny depp!)



Again, I would love to make more because they're fun to make and it's nice to earn your way to fund a trip.


I sell a katamari for $25 shipped (within US) and usually throw in a few freebies with each order.
They are able to pick up things like keys, paper clips, bobby pins, and my brother from school. hahaha XD
I have lots of different colors of yarn, so feel free to request colors or even items to be sewn on.
Please leave a comment with your email if you're interested.

See what else I have to offer at (links at the sidebar):
pat_a_bear