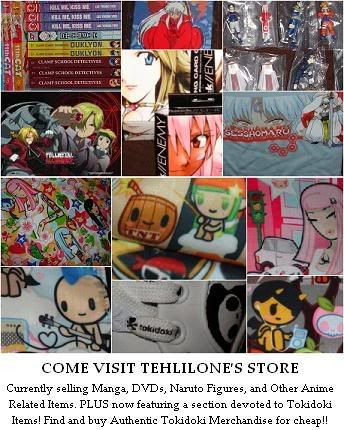 Tehlilone's Store is now reopened officially! Click the image to go to the store or click the following links to go straight to a section

*Anime/Manga for sale*
*Tokidoki for sale*



Some items we have include...
- Manga priced at $5.00
- Wallscrolls
- Cards
- More Naruto Figures
- Authentic Tokidoki bags and wallets
- Tokidoki t-shirt



So check it out!!

tehlilone
tehlilone
tehlilone
tehlilone
tehlilone