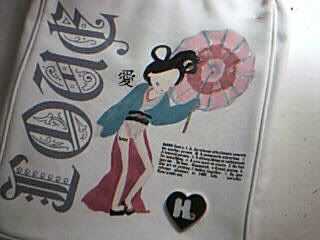 Sorry that they're webcam photos. If you want better ones then please ask!

The bag is new with tags (I brushed them out of the way in the pictures). The retail price listed on the tags is $42.00 but I am willing to let it go for $40.00 including shipping.

My feedback is here:
http://kisei-prophet.livejournal.com/tag/feedback

If you are interested please comment!!