My budget for the next 4 months has me in the red by a whole lot. Not a good place to be, hence why I am selling of MASSIVE amounts of stuff to help minimize that number as much as possible.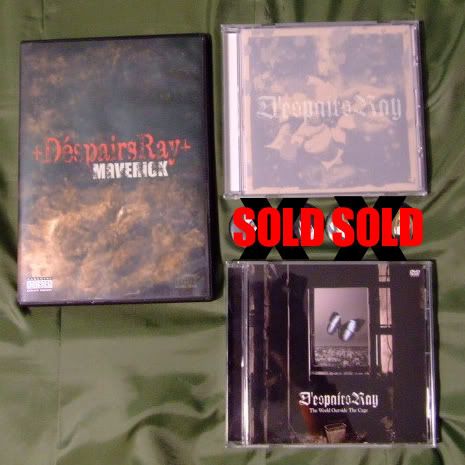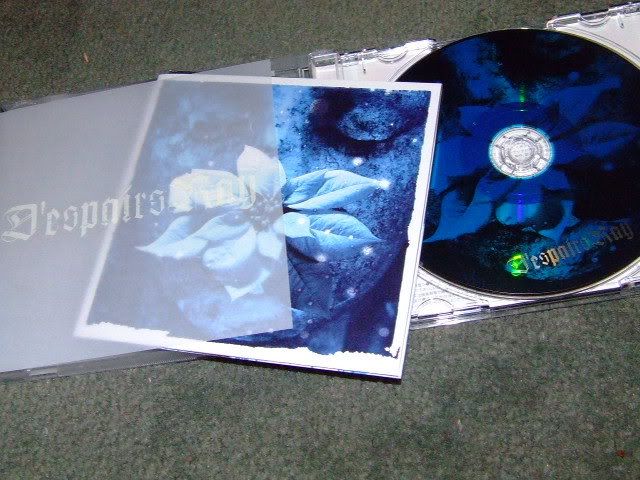 *More images upon request*
D'espairsRay Bundle Set:
MaVERiCK
Kogoeru Yoru ni Saita Hana (Limited Release / Types A & B)
World Outside The Cage DVD

$70 USD FOR THE SET
SERIOUS BUYERS ONLY!

*PAYPAL PAYMENTS PREFERRED!*



If interested reply in THIS post ONLY please.
This sale is valid until September 8th,2007.
Payment is due September 15th, 2007 THE LATEST! NO EXCEPTIONS!!




If you have any questions about purchasing PLEASE READ HERE FIRST!

ADDN: Lastly, I have a bunch of summer clothes to sell also. So if you know anyone who is sorta kinda into oshare/gal/other types fashion or something, I have some really nice basic pieces in bright colors for them.

I still have loads of manga, music cds, yaoi and hentai things too. So if you wish to purchase presents for people on the more affordable side, feel free to check out the site.

- J_sales