New Stuff: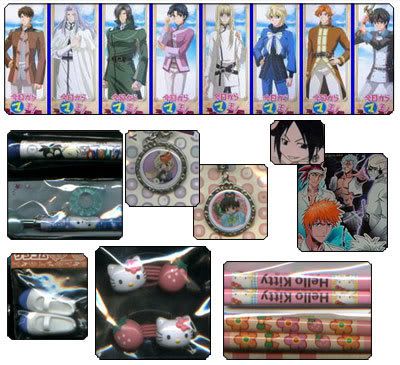 Bleach Gum Cards/Bookmarks, Bleach Sticker Tape Rolls, Kyou Kara Maou Promo Posters, Kyou Kara Maou Birthday Mascots, Hello Kitty Chopsticks, Hello Kitty Hair Ties/Pony Tail Holders, Badtz Maru and Lucky Star Lead Pencils, Iwako/Japanese Erasers, Saiyuki Promo items, Kenshin Boxed Goods sets, Star Healer Celstrap, Zombie Loan Pin

( Lots of new stuff!) - also, check the bottom of the page for links to more stuff for sale! XD

(Bleach doujinshi) still available!