I recently moved up to Boston, and I'm clearing out the closets and bookshelves a bit by selling a few things.




Psycho le Ce'mu Roman Hikou (Daishi) Costume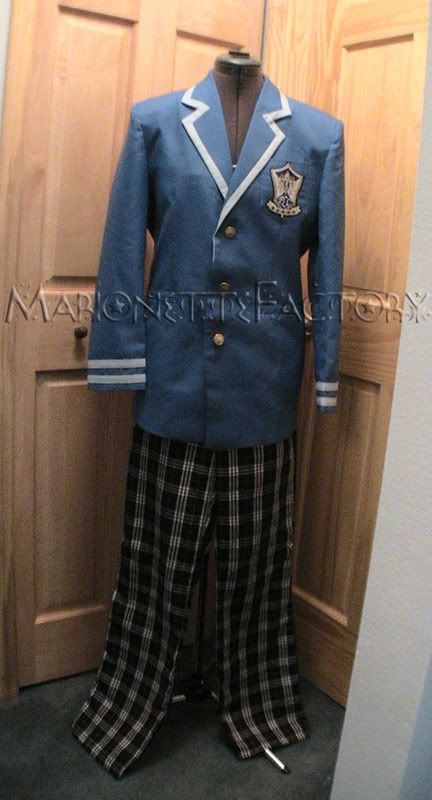 This is a commercially constructed blazer and slacks set of Daishi's (Psycho le Cemu) Roman Hikou costume! This set includes the blue, fully lined blazer with the PLC Gakuen patch, and 3 gold-look buttons, as well as the black plaid slacks.

Measurements

Jacket:
Shoulder width: 17"
Chest: ~ 40"
Waist: ~32"
Back Length: 29 1/2"
Arm Length: 22"

Slacks:
Waistband: 33"
Hips: up to 36" ~ 40"
Inseam: 31"

Starting at just $39.99 on ebay! (more pictures included on auction page!) **LINK**


Japanese Sailor-style School Uniform - Complete Cosplay!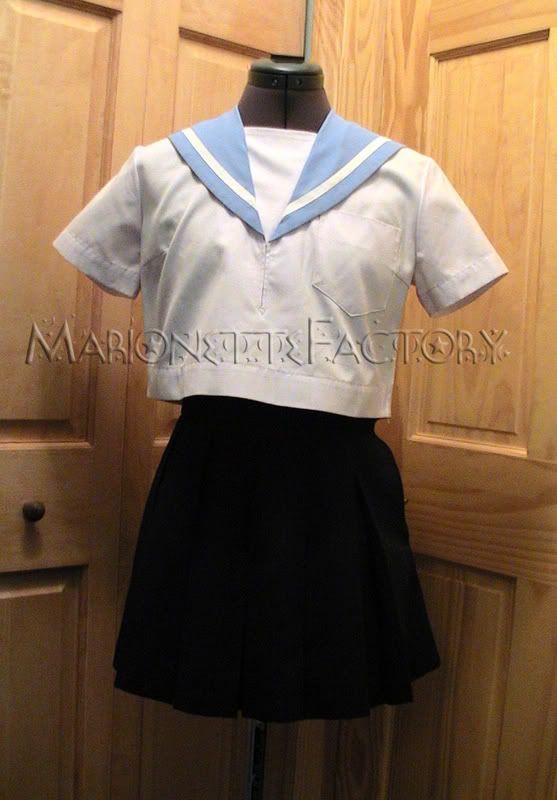 This is an authentic Japanese Sailor-style school uniform. This includes the Sailor-collared top, adjustable navy blue pleated skirt (which can definitely be used for a lot of other costumes, too), striped bowtie, and one pair of loose socks (free size).

Measurements

Top:
Shoulder width: 15.5"
Chest: ~ 33"
Waist: ~34"
Back Length: 16"
Sleeve Length: 7"

Skirt:
Waistband: 22~26.5"
Hips: free
Skirt Length: 15"

The top is cropped, with snap closures on the front and a zipper on the left side (see pictures below). The skirt is meant to be worn at the waist, and has a closure that can be adjusted by moving the clamping clasp. Bowtie pins on under collar, and socks can be scrunched for an authentic Tokyo schoolgirl look! All you need is a pair of penny loafers, and you're ready to go!

Starting at just $29.99 on ebay! (more pictures included on auction page!) **LINK**


Magic Knight Rayearth (Hikaru Shidou) School Uniform Jacket


This is for the blazer only from my old Hikaru Shidou costume. I only ended up wearing it once or twice, so it's stayed in great condition. I don't have the measurements, but I'm pretty sure this is size XS~S, since I last wore it when I was 15 or so.

More pictures...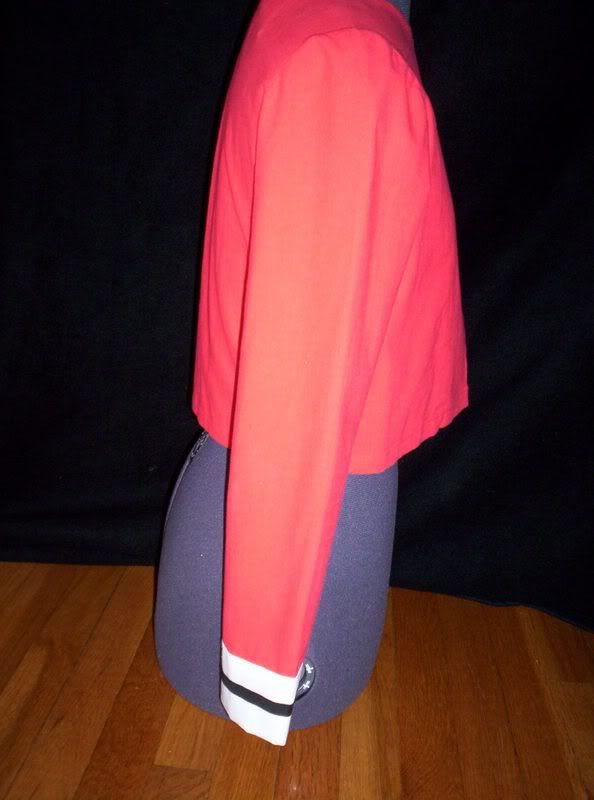 I'm asking $25 for this or best offer! This is a direct sale item, not on ebay, so if you're interested in it, either comment here, or email me at sporkiechan (at) yahoo (dot) com.

Also selling a ton of Final Fantasy VII and other doujinshi here, starting at just $0.99 each!! If you win both an auction for a costume and for any number of doujinshi, I'll ship the doujinshi along with the costume for no additional charge!)

Thanks for looking!!