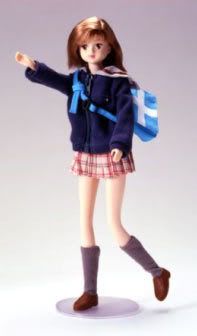 Im selling my Mamimi, NRFB Tokyo posse doll. She is made by Takara and is very similar to a Jenny doll, in face and body. She comes with her top, bottom, shoes, messenger bag and a stand. She is really a very lovely girl and I hope that she can find a good home!

I am asking $20 for her. ($15 for her and $5 for shipping within US.)

I accept Paypal, money order, etc, etc.


I am also open to trades. :3





(I am selling the NRFB one) Haruko has already been sold. =(


Thanks guys!