Ok, I'm selling some doujins! Because I'm lazy and my scanner is crappy, here are the item descriptions from JPQueen:

Ouran Doujin - Red Shinin Quick Star
LINK
The artwork is lovely and has some pretty funny moments in it. Excellent condition and still in plastic.
Price: $16 +shipping SOLD

Ouran Doujin - Music Salon #3
LINK
This one always makes me smile. The artwork is gorgeous~ Excellent condition and still in plastic.
Price: $17 +shipping SOLD

D.Gray-Man Doujin - Lovers
LINK
Gorgeous gorgeous artwork! There are light bits of shounen-ai. Excellent condition and still in plastic.
Price: $15 +shipping

Please buy my stufferz! I hate to part with these doujin, but I need money~ *tear*

I have great feedback on eBay under the username yamadasearch. =D

I also have a BJD head (SD-sized Leekeworld Luke NS) for sale. Another doll has stolen my heart. Because of this, my little Luke head must go. He will come with a pair of Eyeco champagne eyes (18mm) and a modified Leekeworld wig (it was originally meant for a Kaoru Hitachiin BJD, but my sights have changed in the BJD world). Luke has a gentle, natural face-up done by me and includes eyelashes.

There are two minor faults: one is a little dip/notch in his resin on his chin. It is hardly noticeable but I feel I should note it. The other is a little chip near the connection to the headcap, which is easily covered by any wig. Both of these faults can be sanded out rather easily...I just haven't gotten around to it with my busy schedule.

I would like to sell him for $135 US (price includes shipping and insurance within the United States. For others outside the states, please comment for a readjusted price). BODY NOT INCLUDED.

Please bring him to a good home!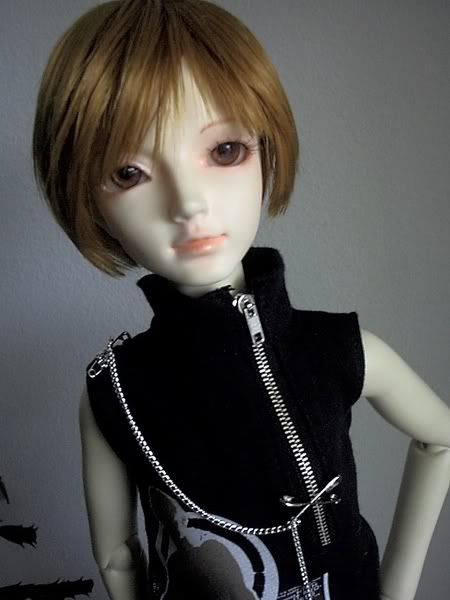 These are the eyes and wig he will come with. No body.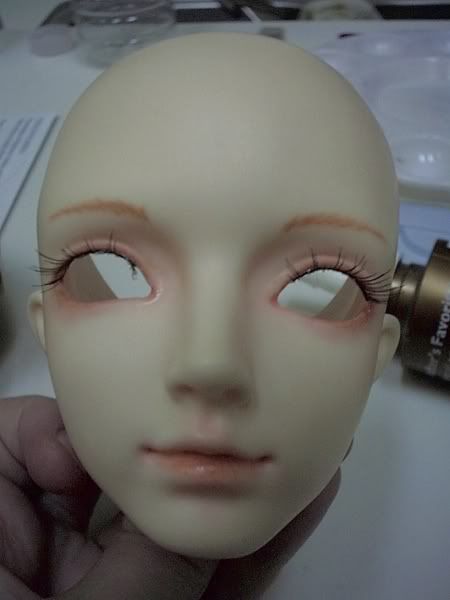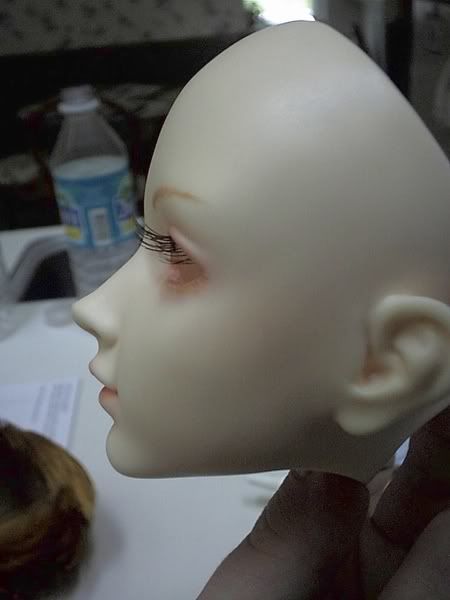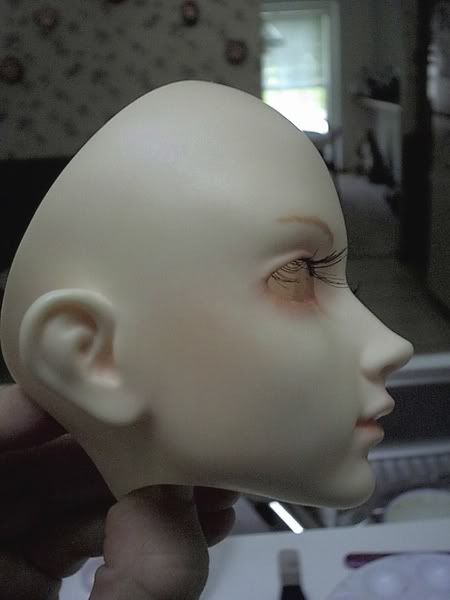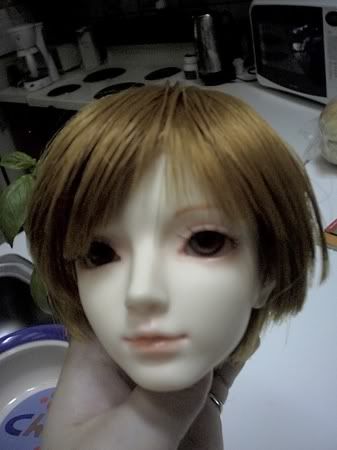 I tried to take better photos, but my digicam is one of the original digital cameras EVER. I apologize. :(