Sale:
FMA doujinshi
Miyavi DVD
Miyavi/D Poster
ElDorado Demotape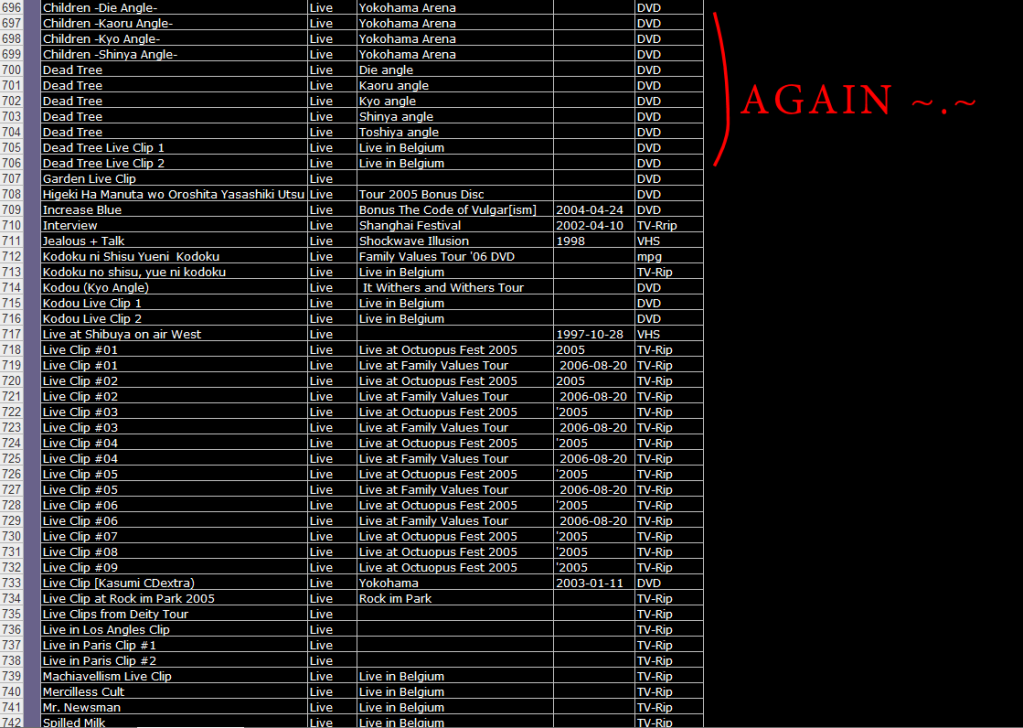 1.FMA [Fullmetal Alchemist] Doujinshi "Pika Pika Hoshizora Camp"
Published: 2003.12.29
Size: B5
Pages: 48
Language: Japanese
Type: SOFT YAOI / Gag
Pairings: Roy x Edward
Make an offer!
2.ElDorado - Kakumeiron (Extrem RAR!) Demotape
Sell at the Meguro Rock maykan Live
Make an offer!
3.Miyavi - Shibuya kokaido ~渋谷公会堂~ 1st Live DVD (without Poster!)
Make an offer!
Doublesided Poster with Miyavi and D
From the German Magazine "J*b3at"
Make an offer!
SOLD
Infos
Send from Germany
Accept PayPal and Brank Transfer (within EU)
For shippingcost plz ask
Only accept EURO
Current Music: smells like love by hurts