Hello,

I thought I'd extend my services to lj if anyone is interested. For helping those outside of Japan with Johnny's Entertainment Shop Photos, for a fairly reasonable price.

♥Accepting orders for the current Shop Photos for ALL groups. (Arashi, Kat-tun, SMAP, T&T, Kinki Kids NewS, V6, etc.)
♥$3USD/per photo, includes shipping/handling fees.
♥I ship from Japan to anywhere in the world.
♥I offer free items for those with large orders.

If interested please head to my selling journal for more detailed information. Thanks~

EDIT: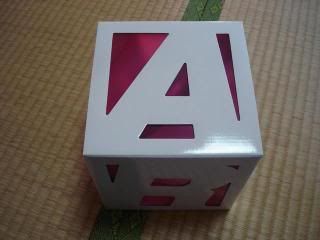 [Auction] 嵐『Step and Go』Special Cu[9]bic Box
I'm auctioning off Arashi's 'Step and Go' Special limited box that just came out in Japan.
Auction ends Feb 29th, more details, with pictures of the cute pink box and it's contents can be found at my journal HERE !!