I have April 2008 Issues of Myojo, Potato and Wink Up that i intend to sell. I prefer to sell it to fans within Philippines to avoid expensive shipping charges.

Each mags cost P 500.00 only ( shipping not included).
Payment will be via bank deposit and will be shipped using Air21.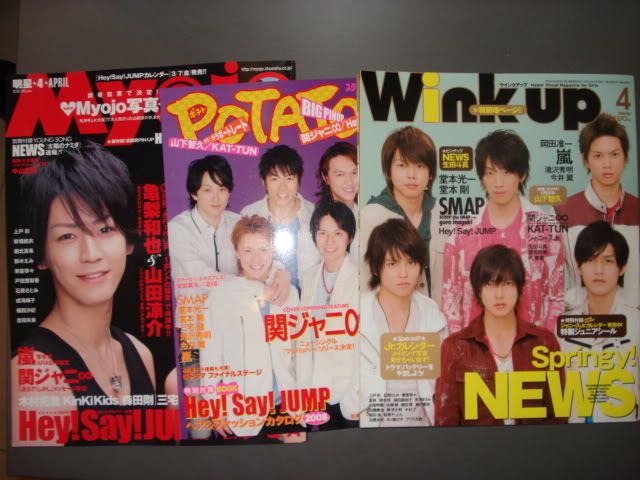 Any further inquiries, just comment.