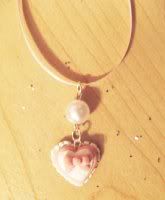 Huge update today. Brand new items! Something for everyone. Pretty lolita themed jewelry just added! Can do customs. Plus more items added:

- Cute kawaii character charms
- Authentic Tokidoki bag and keychain
- New tops from A&F, AE, VS, hco, Kohls, Windsor + more
- Bags
- LOTS OF MAKEUP! srsly, make your own price with them
- Cell phone straps (roses and strawberry themed)
- Lolita cutes

Come & see!