I have 2 posters by MUCC signed during the Taste of Chaos at Atlanta, GA, for sale.



Here are some pictures of the signing: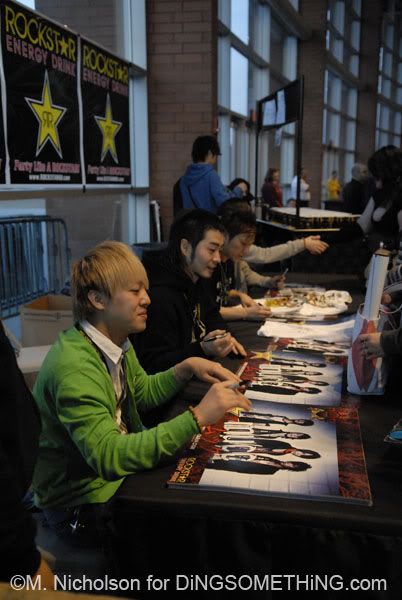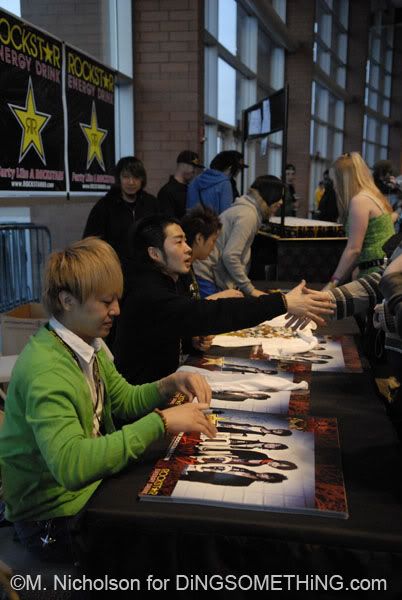 *I am willing to trade one Mucc poster or magazine for a signed poster/card of The Underneath.*
The posters are in excellent condition. The price I am asking is $20 + S&H.
I accept Money Order and Concealed Cash ONLY!!! [
NO PAYPAL
!!!]
Leave any comments or questions :D
[SOLD]
=========================
Purple Sky Magazine
Spring 2007

[SOLD]
$5 plus S&H
*Features: GO!GO!7188, Janne Da Arc, J, KISAKI, LiN CLOVER, The Emeralds, mothercoat, Kirito, Kra, The Back Horn, The Pillows, D'espairsRay, Kishidan, and more. Plus Dir en grey live in NYC photos and live report
Purple Sky Magazine [2 available]
Summer 2007

[SOLD]
$5 EACH plus S&H
*Features: Miyavi, Jrock Revolution, High and Mighty Color, Balzac, Bleach03, Midori, Alice Nine, D'espairsRay, Girugamesh, Kagrra, Merry, MUCC, ketchup mania, Pirate Radio, The Candy Spooky Theater, The GazettE, and more...
The magazines are like new, just read them once