Hi there, got two anime-ish items for sale here... plus an original white GBA with Pokemon Crystal.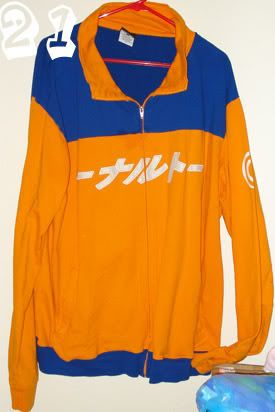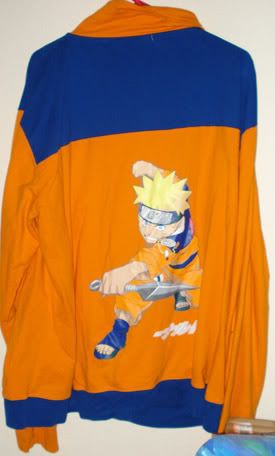 This is a bright orange Naruto jacket that I got from Hot Topic a few years ago. I have only worn it about five times - tops - and I really would like to sell it to someone who can get better use out of it. It is a size 2XL and VERY roomy. I originally paid $50 at least for it, and am looking to sell it for $30. That is with shipping included in the US. Outside the US, I will have to add additional shipping on top of that.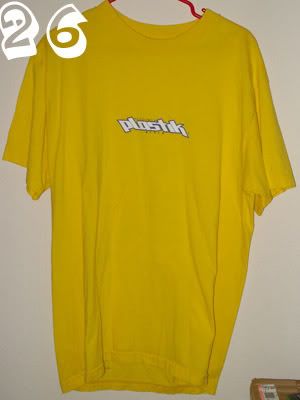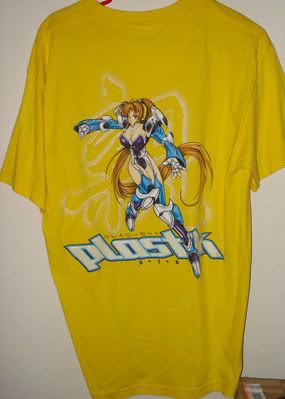 And this is a bright yellow t-shirt with some cyborg anime girl on the back. It says Plastik, which is a series I never heard of, but I thought the shirt looked pretty cool at the time. This I got from Suncoast years and years ago, back when they were in all the malls it seems. I've only worn it once or twice, so it is definitely like new. This is a size L and I am looking to sell it for $6 + shipping for it.

I also have a GBA with a pokemon game. The game does not have the instructions included, oops, but it is so easy to play you don't even need it. I still have the original box with the GBA though. Reasonable offers are welcome on this.