INFORMATION

-
Paypal
, CC &
money orders

- Shipping anywhere
- Ask for shipping quotes
- Negociable! make offers
- Check out my journal for lots more!!
Feedback found at my journal +25. Also selling on laundro/soompi and ebay. Ask for usernames!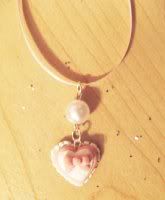 Sweet lolita charm with pearl on a pink ribbon. This is adorable! The picture doesn't do it justice.

Sweet lolita dolly charm on lace and pink ribbon. Such a sweet necklace! Handmade and painted. Feel free to ask questions or ask for extra photos.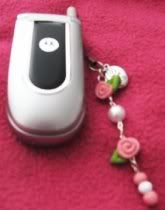 Adorable roses cell phone strap. Has silver charm, pearl, 2 roses and ending clay beads. Handmade and painted.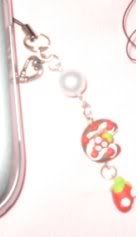 Handmade cell phone strap! Strawberry themed! Has heart charm, pearl, strawberry cake, & strawberry. Can add lace or little details if you'd like. Sorry the picture isn't very good, I can retake it.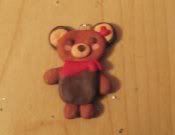 Cute character charm! Large. Can do smaller ones however. Handmade and painted. Will be glossed before shipped! Can turn into a necklace as well.
AUTHENTIC flawless Tokidoki for LeSportsac bag. Great size and shaped bag! I truely love this bag, but I never use it. Has rainbow zipper, as you can see in the second picture. There are a lot of great details! Feel free to ask specific questions, request more photos, ect.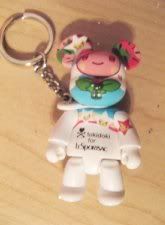 Also have a Authentic Tokidoki keychain! So cute.
1. Fairy stickers $2
2. Summer time stickers $2
3. Cute Chi Chai Monchan notepad unopened $2
4. Lovely Animal pencil case 7.5" wide 3" height. $7
5. Black cat eraser $ .75
6. Sweet Paradise animals. Really cute memo pad. $4
7. Pink pencil(with pink lead) $2
8. Lisa Frank pen. $1
9. Cell phone jewels in purple (has number stickers as well) $2
I have lots more Kawaii, need to still get it all uploaded! Bookmark my journal, I update very often =D