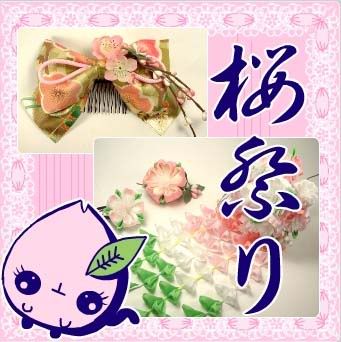 So I've been really quiet lately? But for a good reason! I'm taking GAIJIN GEISHA
to the National Cherry Blossom Festival
this Saturday!!

There's going to be TONS of kanzashi, T-shirts, toys, jewelry and more, including some festival exclusives, and Cherry Pop our sakura matsuri mascot!!!

The street festival is from 10.30am to 6pm on Pennsylvania Avenue between 11th & 13th Streets, Washington DC

The festival is always kick ass, there's beautiful trees, and cute boys playing shamisen as well as my Tent!!!

Hope to see some of you guys there, so if you can make it down come over and say "HI!