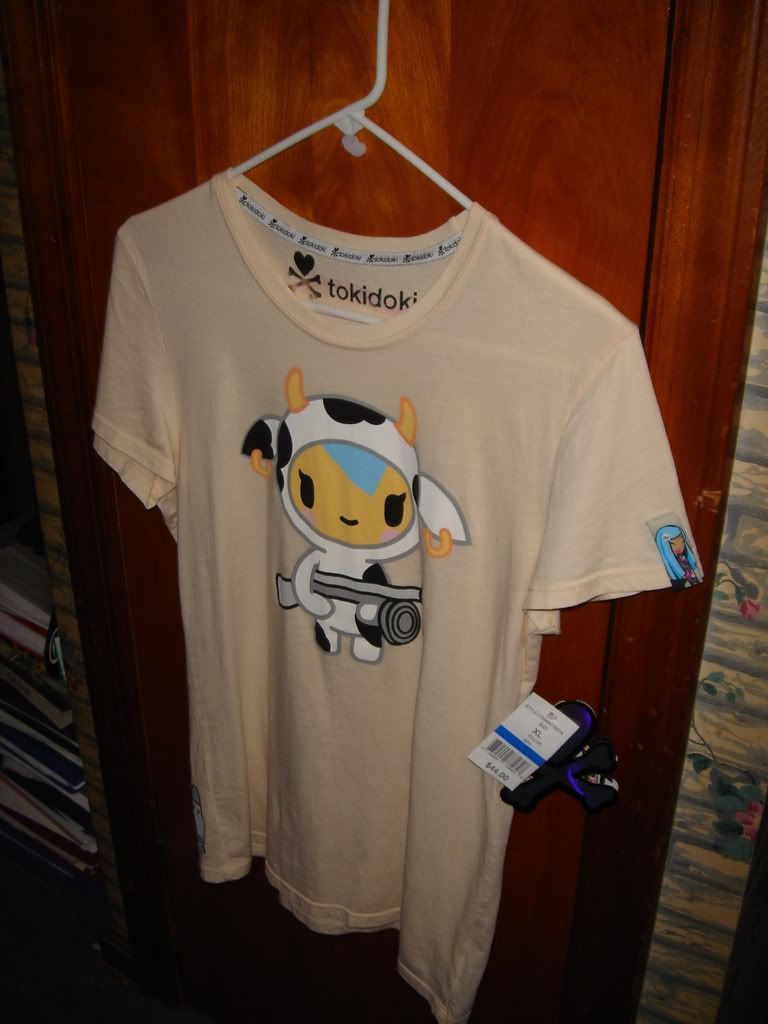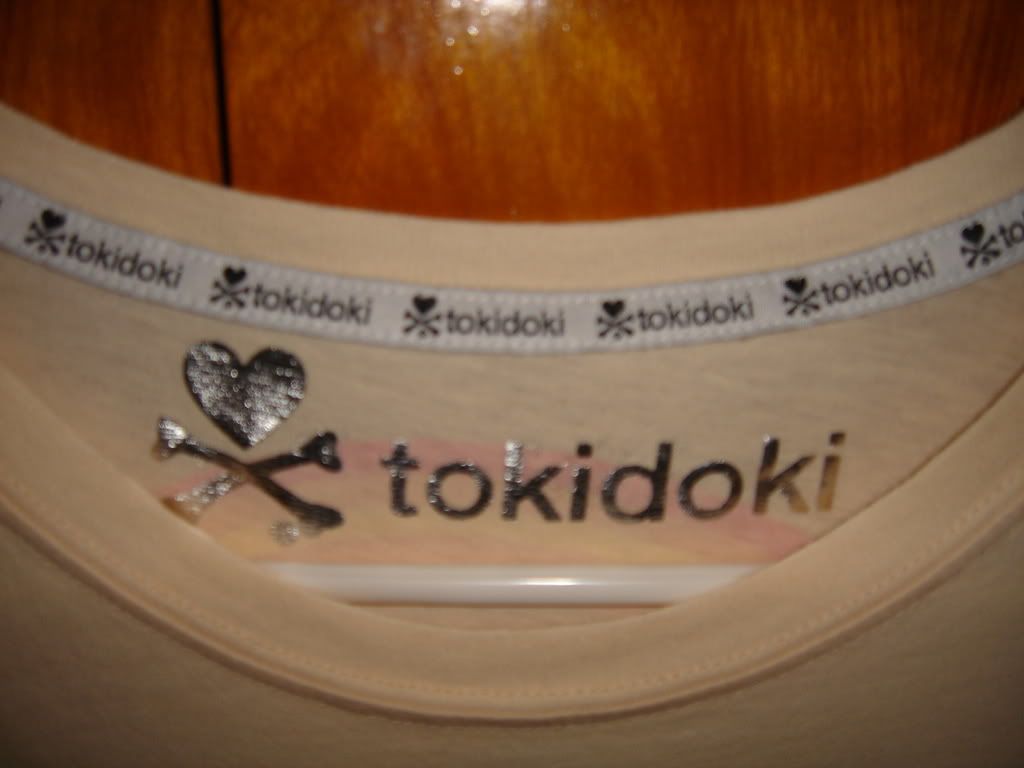 TokiDoki Mozzarella Moofia T-Shirt
Size: Extra Large
Original Price: $44

OFFER ME A PRICE (w/o shipping) FOR THIS CUTE TEE.

I will automatically accept the offer if it is for $30 or the highest offer in 5 days (ends Friday).

Payment: The prices are in USD and without shipping yet. I take PayPal (I am now charging for fees of money transfer) or very well concealed cash (at your own risk! don't blame me if money gets lost!) I am giving priority to those who can pay first, fastest, and easiest! I'm implementing the system of paying for the item first and paying the shipping later after I have shipped the item so that I have the exact price of shipping for you to pay.

Shipping: I am giving priority to US buyers since it's just easier for me. I don't mind shipping internationally just as long as you are willing to pay for the extra charges or offer more if a US resident is interested in the same item. I will use either media mail/first class or priority mail upon request. I also send items after recieving payment. Once I have sent the items, it is in the hands of the postal service now unless you request other services. I am currently living on campus therefore I will only be able to ship items on weekends.

Other: If you have anyother questions feel free to ask here or email me at: alkoi[at]live[dot]com. I am willing to hold but only up to 1 week.