My sister and I are back from university and decided to do some spring cleaning. All prices are in US dollars. Will ship internationally (from Canada). All items come from a smoke-free house. Some items have slight shelf wear.
Sales post is image heavy for those on dial up. Just ask if you want any additional pictures.
Manga
$5 each unless otherwise noted.
Bleach 1-12
Inuyasha 1-9, 11-18
Ceres: Celestial Legend 1, 5, 6
Fushigi Yugi 1-6 (Large Version)
Gundam Wing Ground Zero
Gundam Wing Episode Zero
Get Backers 1-3
Black Cat 1
Saiyuki 1, 3
Saiyuki Reload 1
Excel Saga 1
Rurouni Kenshin 2, 3
All New Tenshi Muyo 1
Kare Kano 1
Love Hina 2
.hack Legend of the Twilight 1
Dragonball Z 1
Kingdom Hearts Chain of Memories 1
Cowboy Bebop 1-3
Lovless 1
Love Mode 1, 2
Yaoi, 18+
-$6 each.
Trigun 1
Ranma ½ 18, 19
Pokemon Electric Pikachu Boogaloo
Pending
Sailor Moon Supers 1 - $12
Cardcaptor Sakura 1, 6 (Small Version)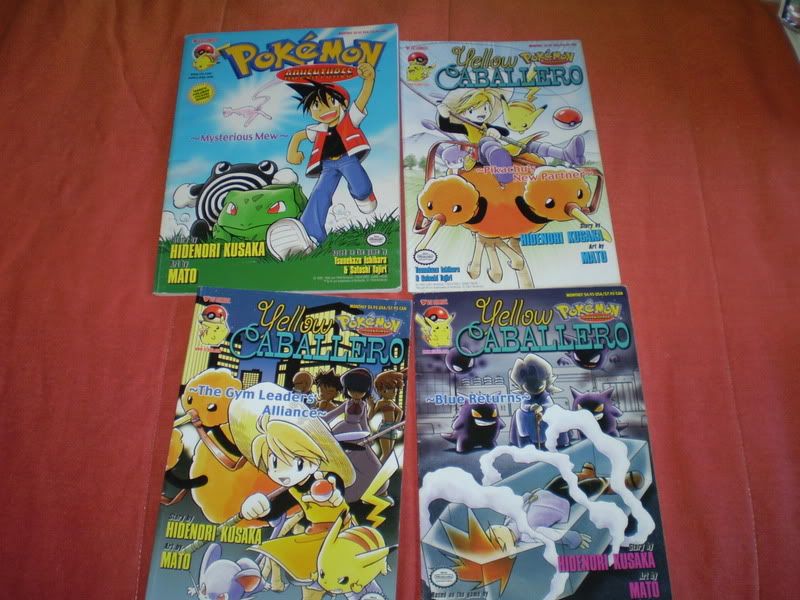 Pokemon Adventures -$2
Pokemon Yellow Caballero "Pikachu's New Partner" $2
"The Gym Leaders' Alliance" - $2
"Blue Returns" - $2
Pending
Doujinshi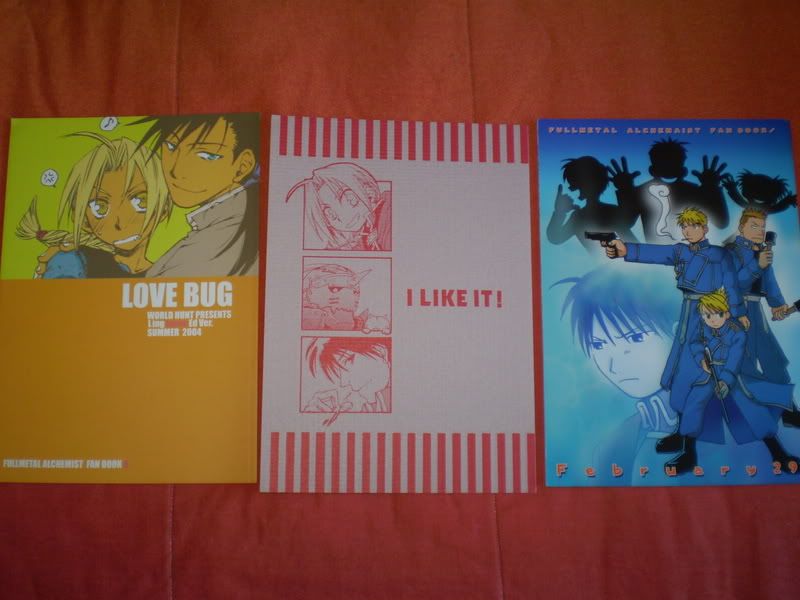 Fullmetal Alchemist 'Love Bug' Ling/Ed - $6
Fullmetal Alchemist 'I Like It' Humor - $6
Fullmetal Alchemist 'Fanbook February 29' Humor - make an offer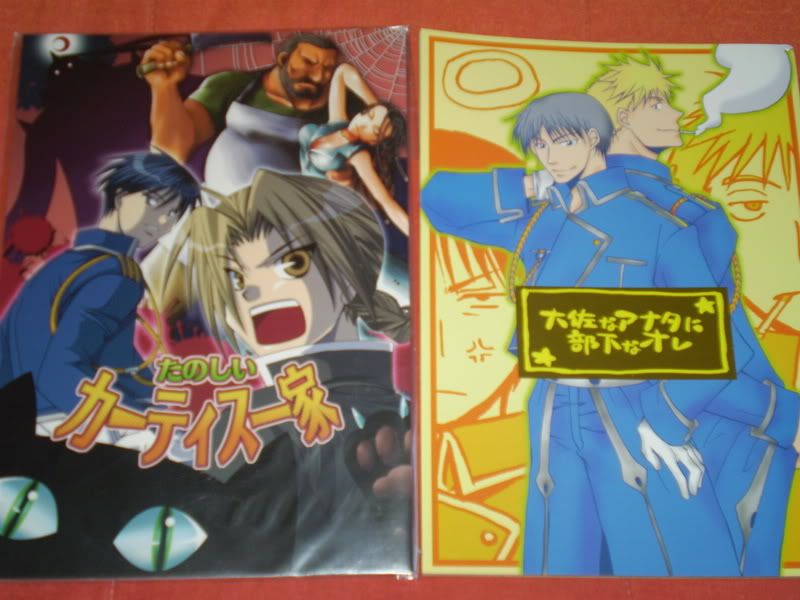 Fullmetal Alchemist 'Unknown Title' Humor - make an offer
Fullmetal Alchemist 'Unknown Title' Humor Havoc/Roy - make an offer
Artbooks
$15 each.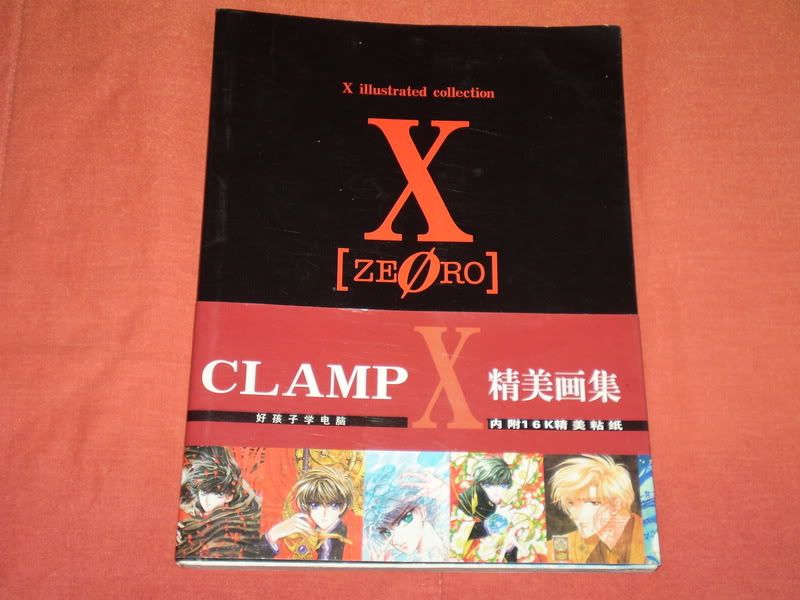 CLAMP X Zero. X/1999 artbook.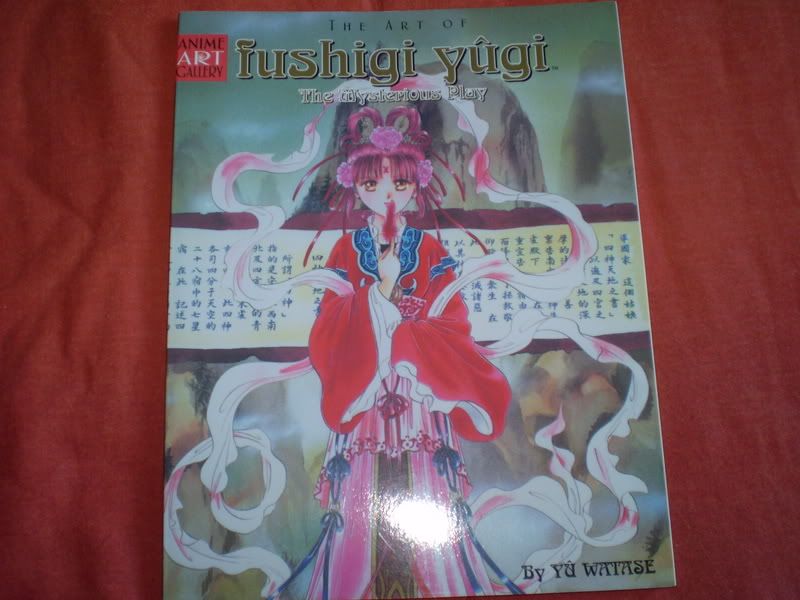 The Art of Fushigi Yugi artbook
How To Draw...Books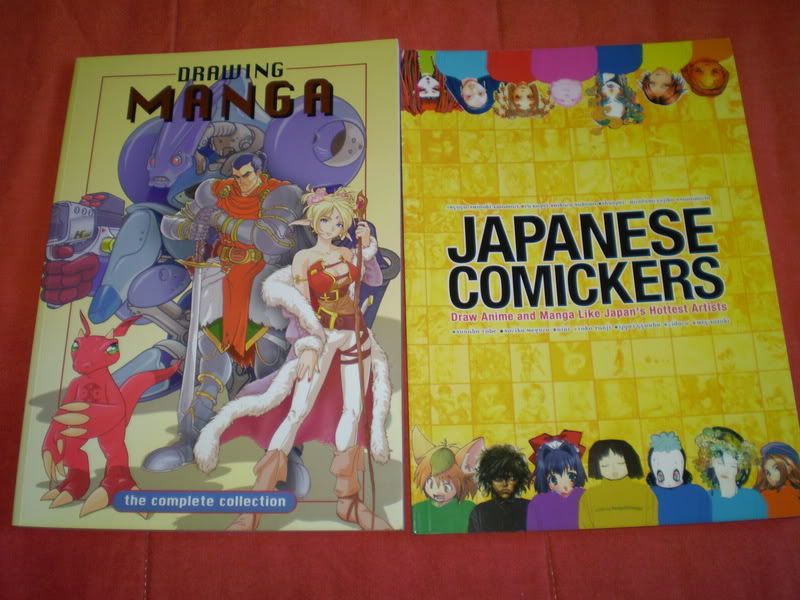 Drawing Manga $5
Japanese Comickers $10
Magazines
Make an offer
Figures
$3 each unlesswise noted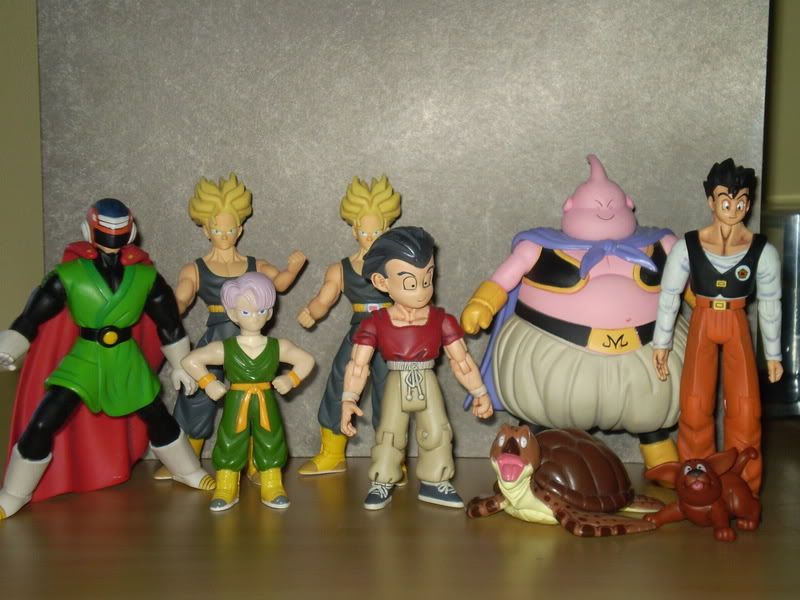 Dragonball Z figures. Buy Majin Buu and get the little dog for free along with monster cookie (not pictured)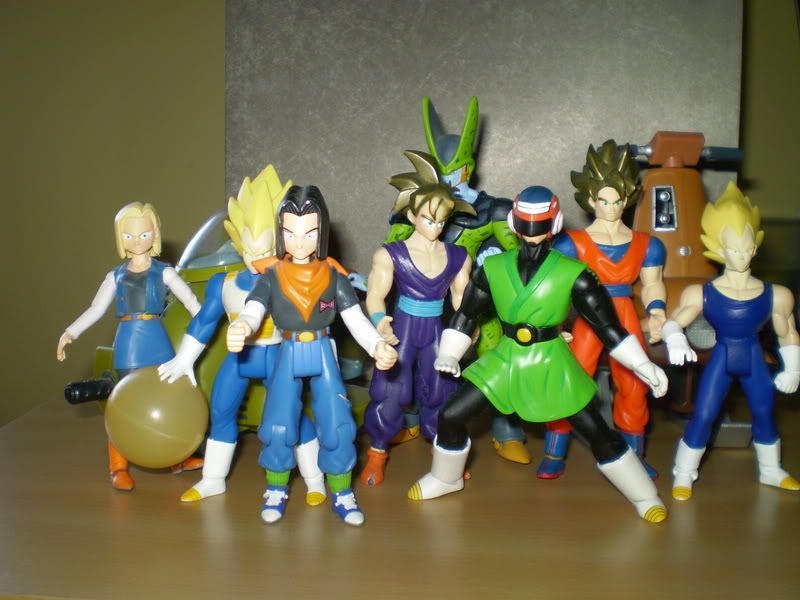 Dragonball Z figures continued. Second Great Saiya Man comes with cloak (not pictured), Goku and Gohan come with their vehicle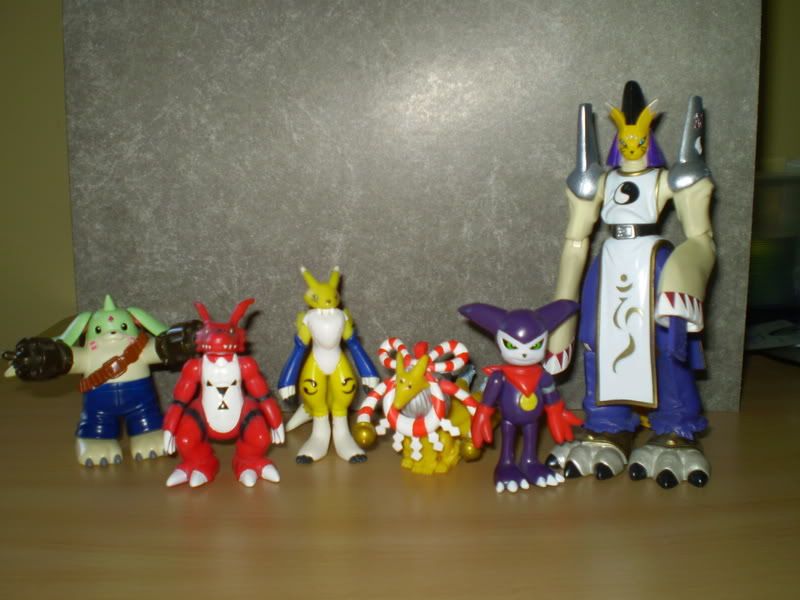 Digimon figures. Largest figure is $4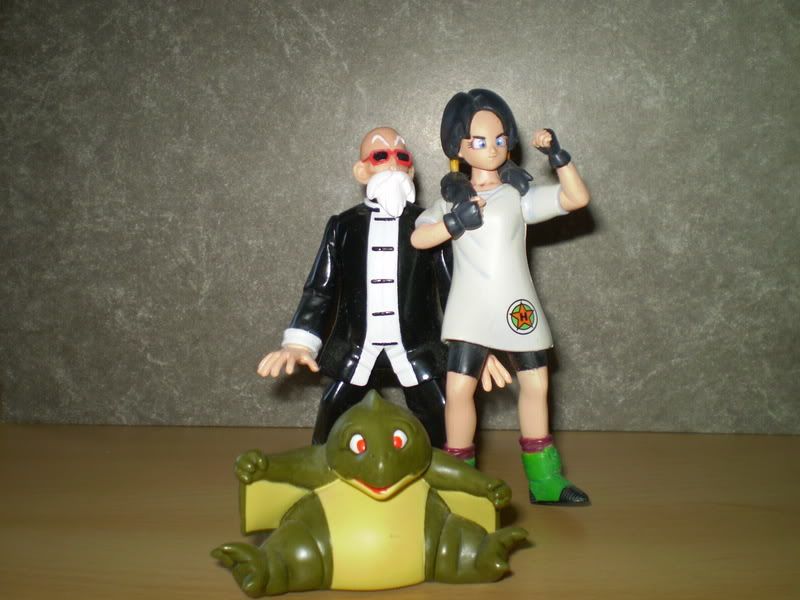 More Dragonball Z figures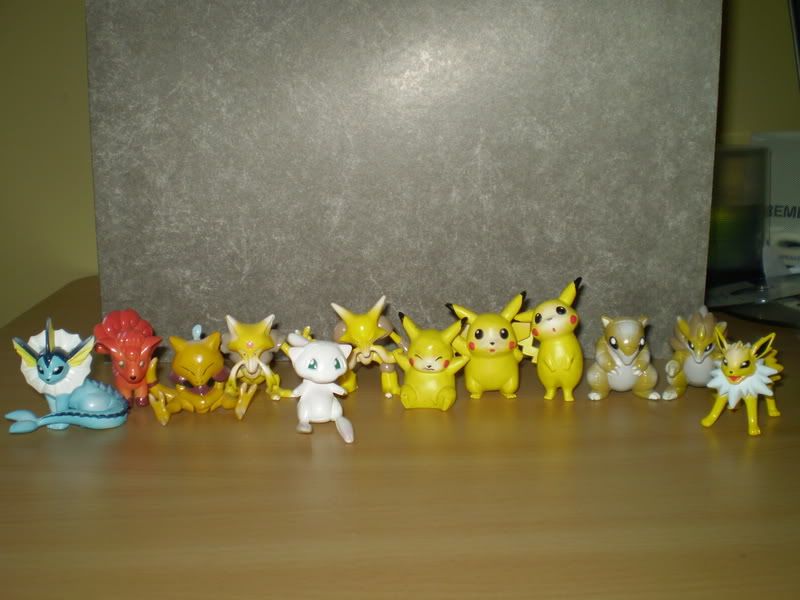 Pokemon figures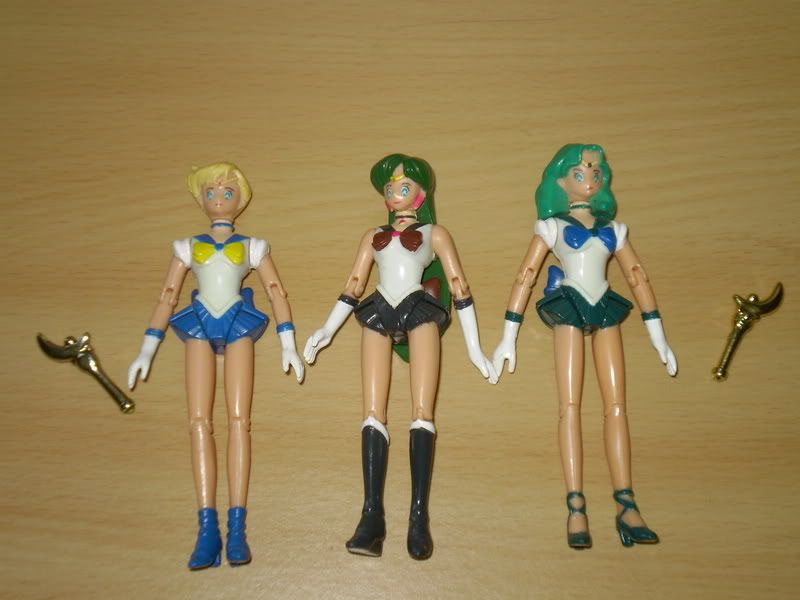 Sailor Moon figures. Sailor Pluto does not come with her wand.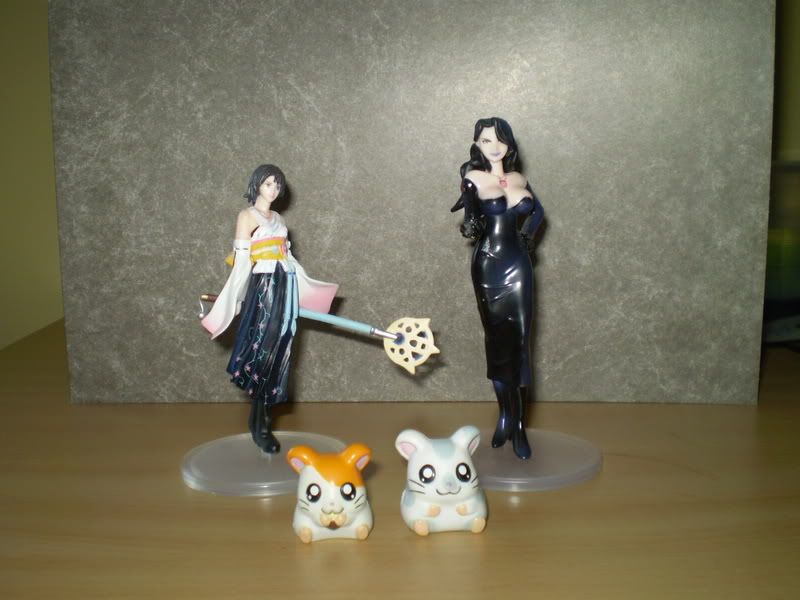 Misc figures. Hamtaro, Final Fantasy and Fullmetal Alchemist. Yuna figure $5, Lust figure $7
Lust is pending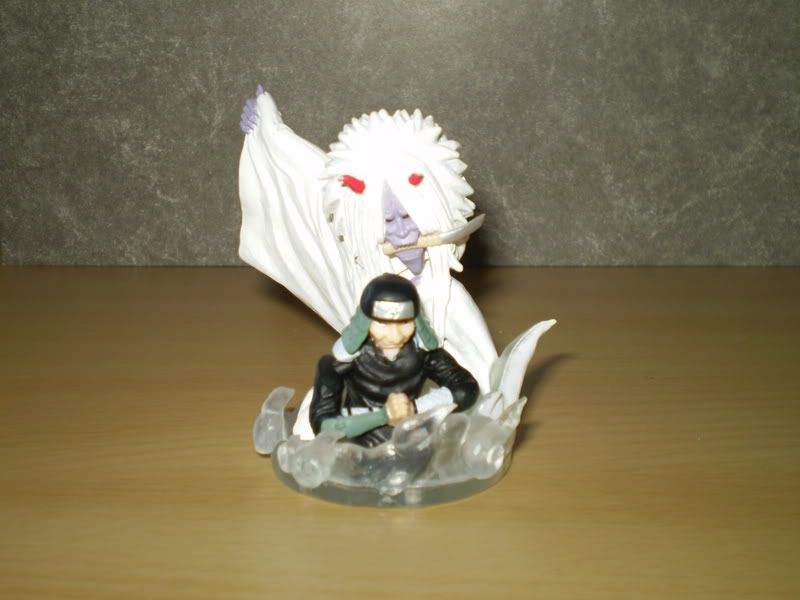 Naruto figure. The Third Hokage $4
Pending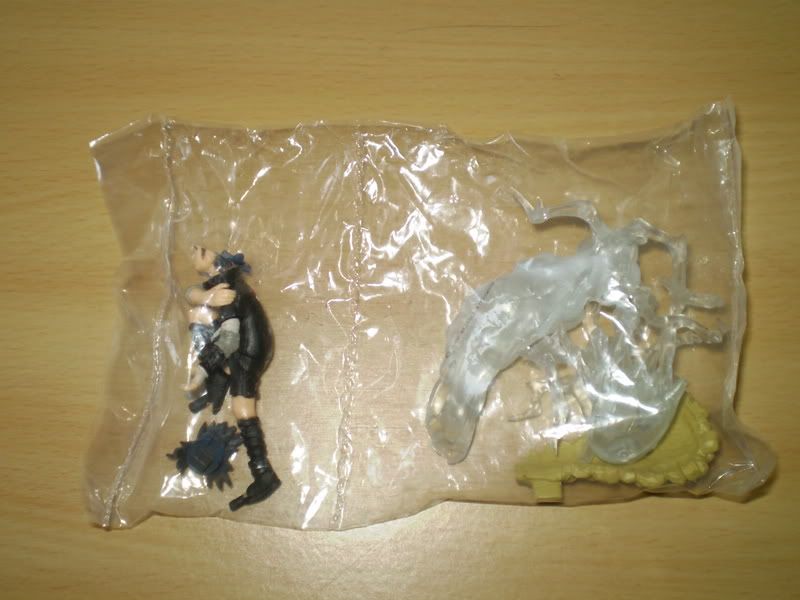 Naruto figure. Sasuke $5. Still in its plastic. Box opened to see which one it was.
Posters
$2 each unless otherwise noted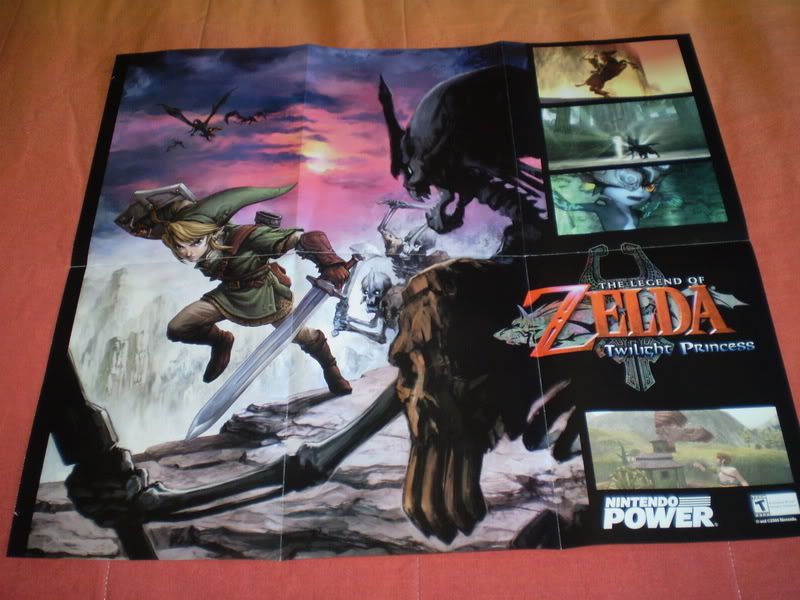 Legend of Zelda Twilight Princess poster. Came with the game.
Pending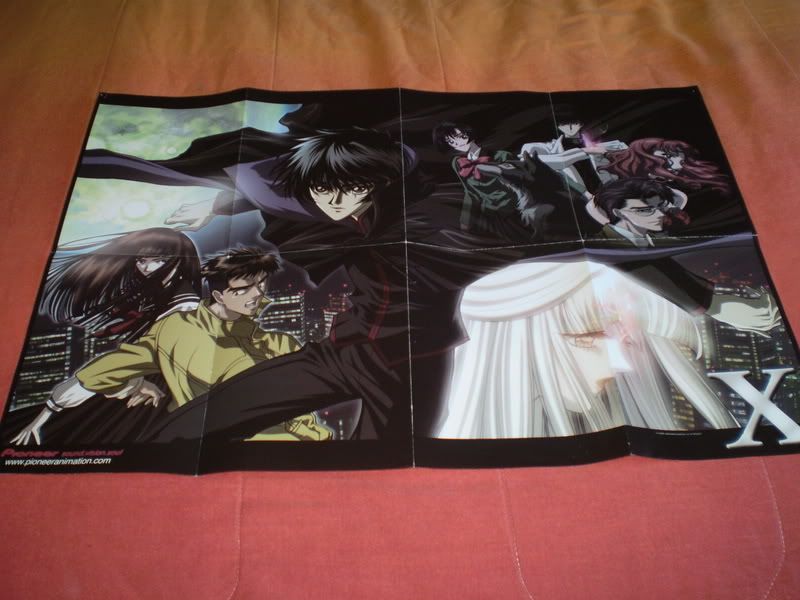 X/1999 poster. $1. Damage from pin holes in the corner. Has a small rip on the top right corner. See
damage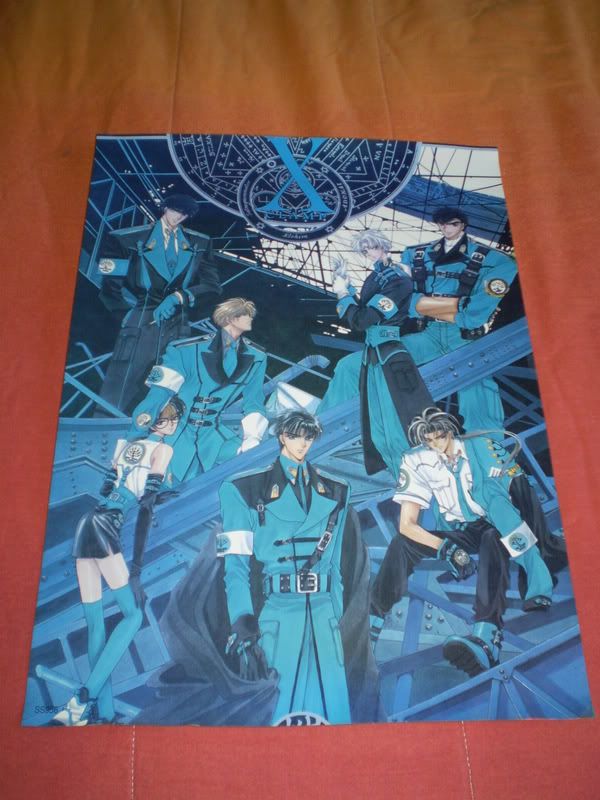 X/1999 laminated poster. $3. Would have to be shipped in a tube.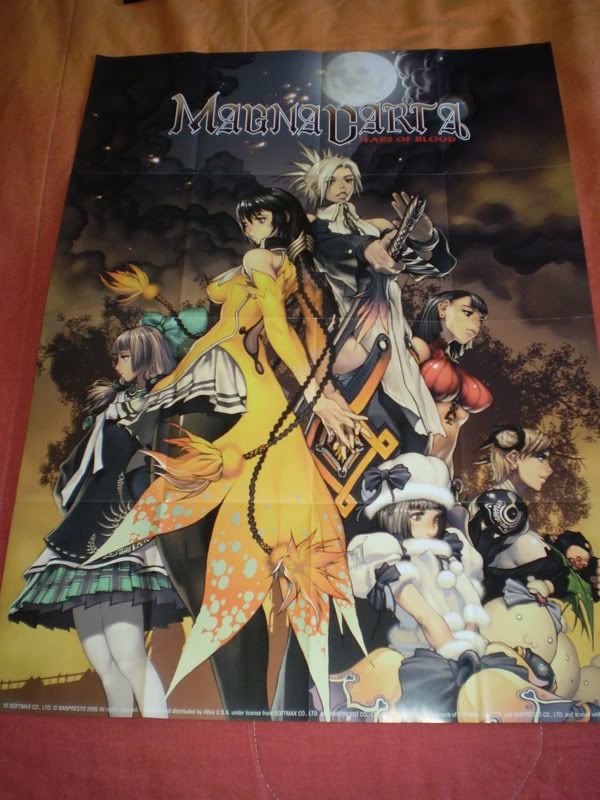 Magna Carta poster. Double sided.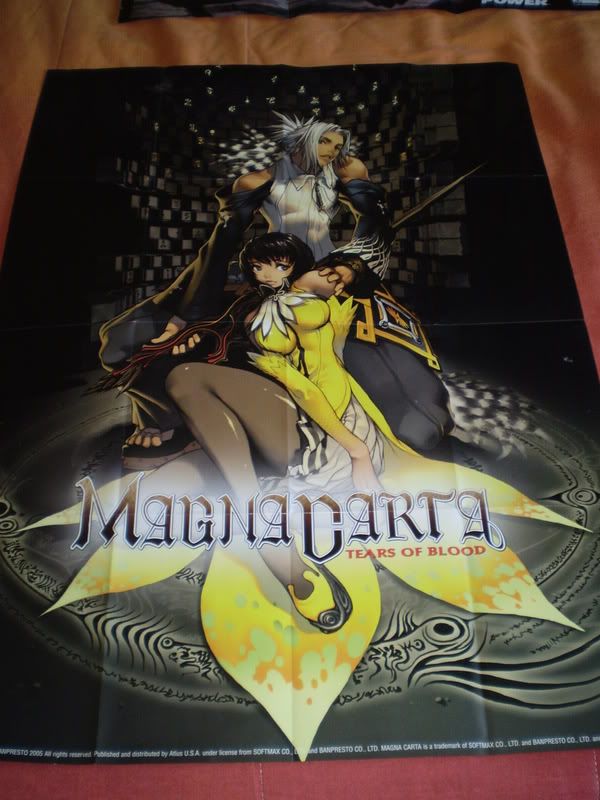 Back side of poster
VHS
Make your own offer
Sailor Moon Super S Movie
Gundam Wing Endless Waltz
DVD
$8
Cowboy Bebop 3
Pokemon Games
$5 each.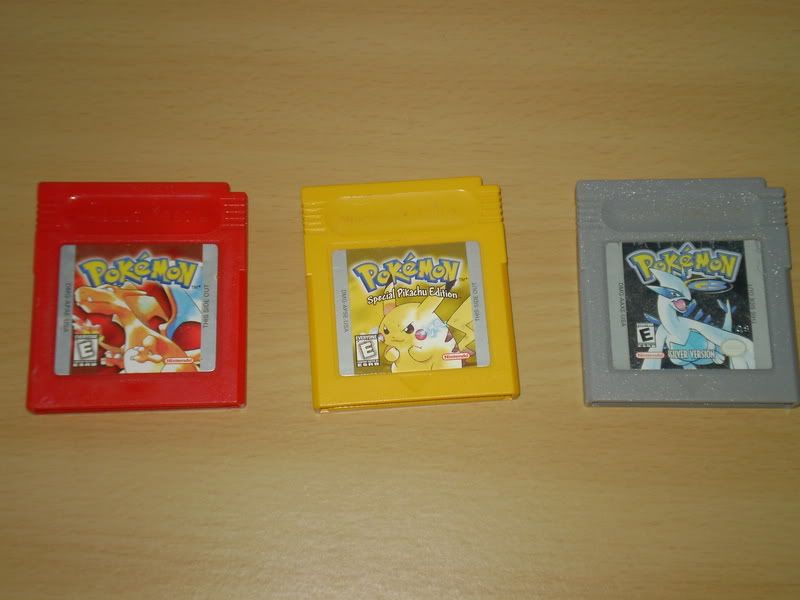 Pokemon Red, Yellow and Silver.
Plushie
$12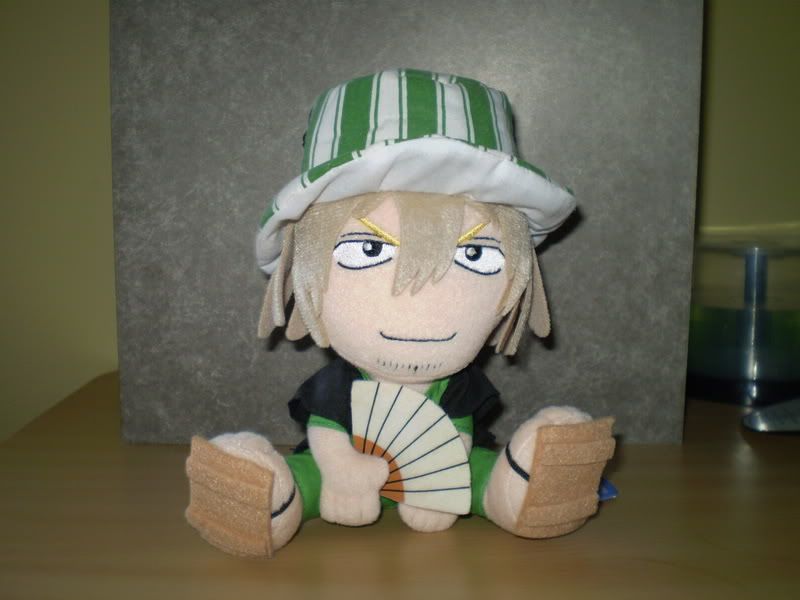 Urahara
Cards
Make an offer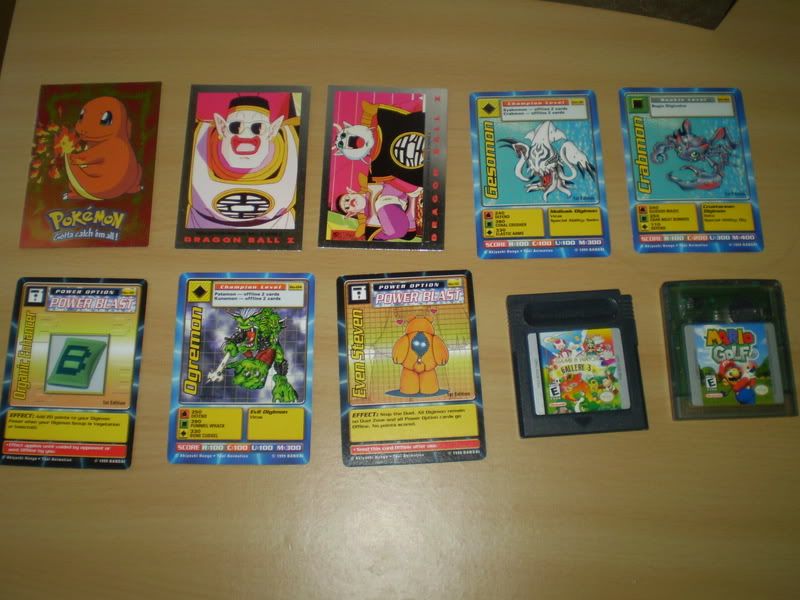 The two gameboy games are $4 each. I put them in the wrong picture by mistake.
Gallery game is pending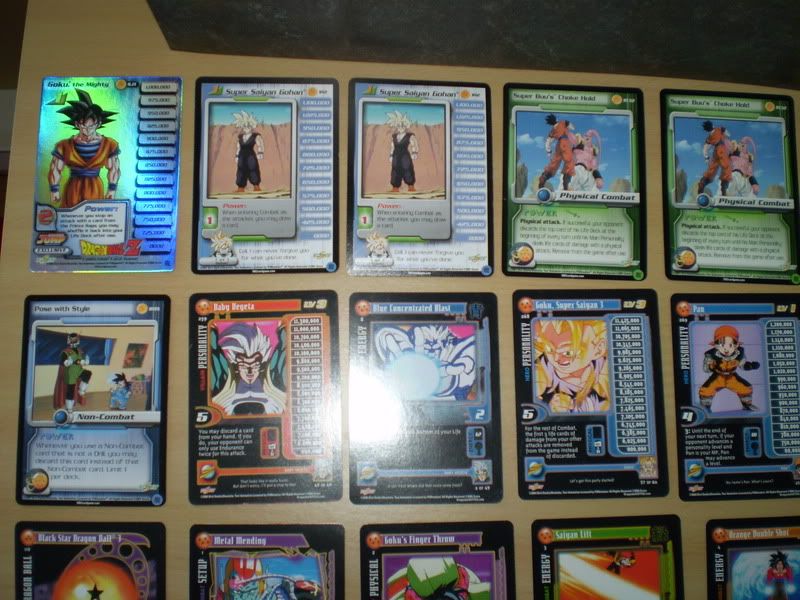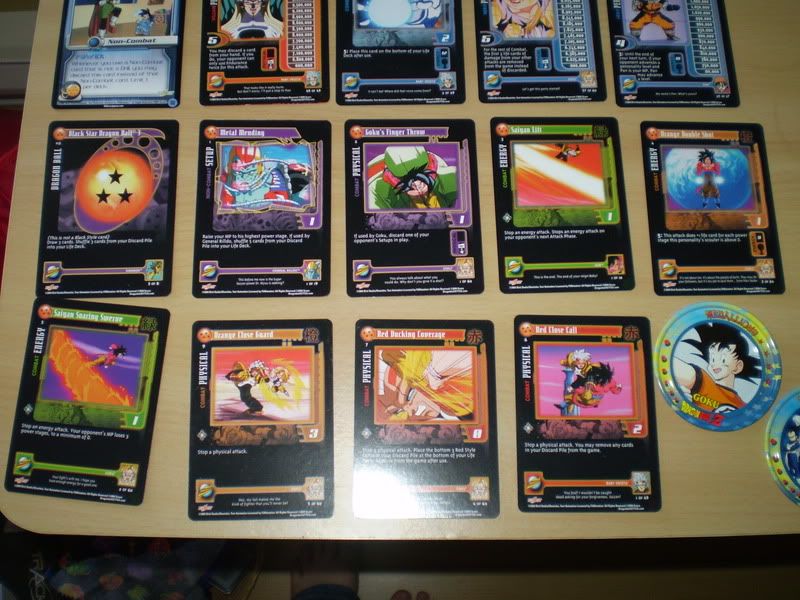 Misc
Make an offer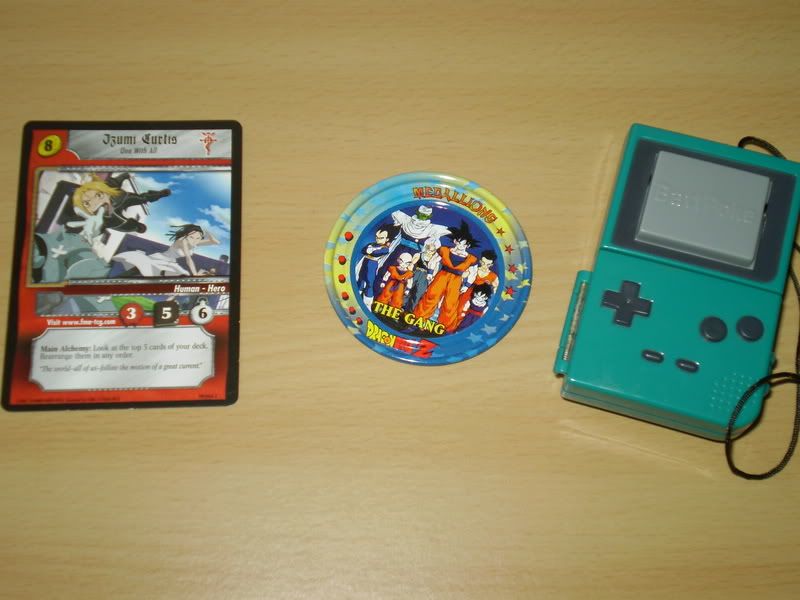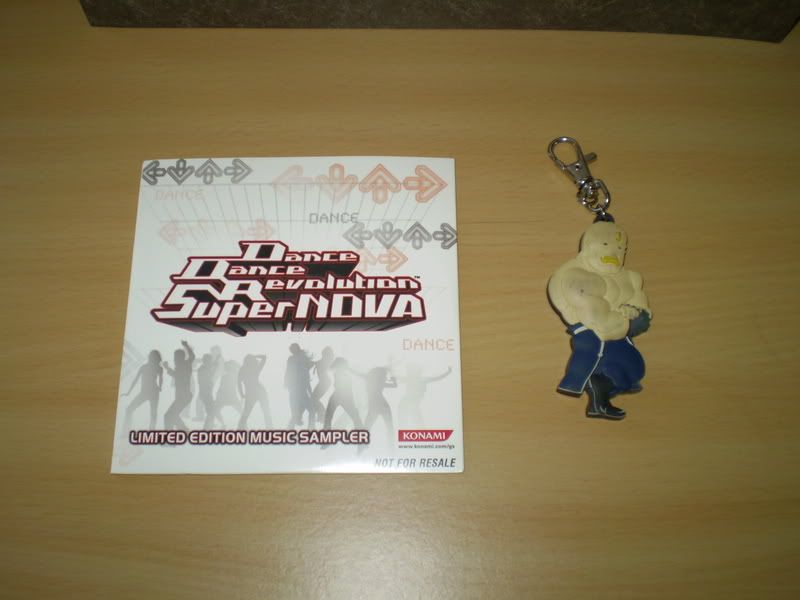 Armstrong keychain is a little dirty.
DDR sampler is pending