I really need this stuff gone~! Don't be afraid to ask for deals, or negotiate prices - I'll take any reasonable offers~!


Sticker sheets - 50c each, 3/$1 - All Sailor Moon on hold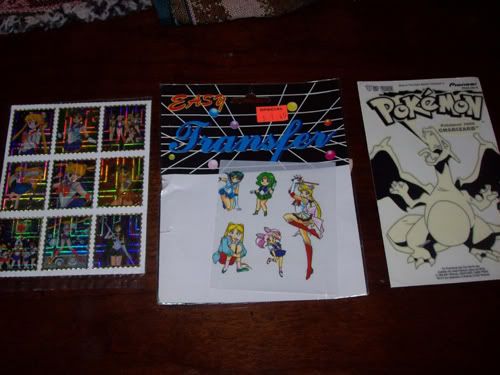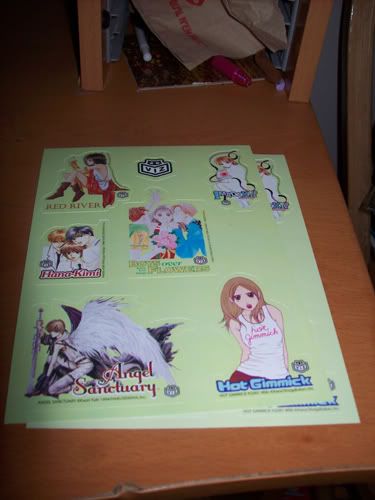 Misc. Stuff - some pics soon

I'm selling the Athrun pencilboard from the November 2003 issue of Newtype. Excellent condition. Make me an offer.


Sailor Moon Puzzle - $3. All pieces included. Never used, but opened.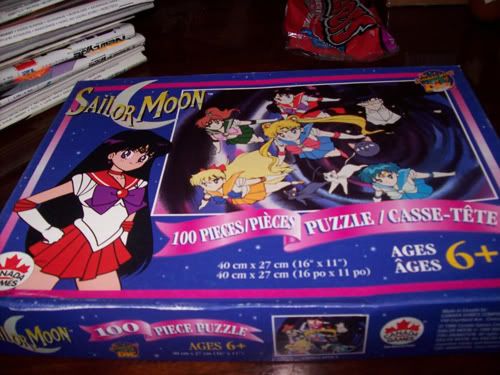 Beyblade tops (from Cheese strings) - 25 cents each. Sakura figure 50c, Digimon figure 25c.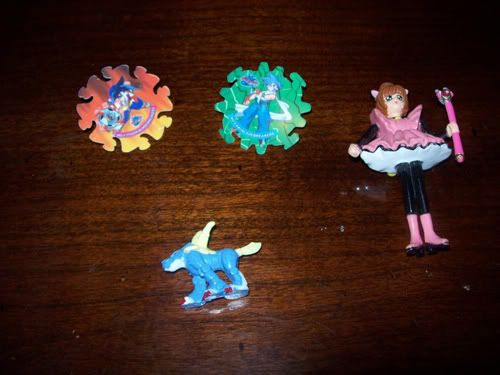 Gakuen Alice furoku (sticker & notebook) - Hana to yume Oct. 2004. - $3





Haruka Minami mini clearfile "Flowery Virgin Soil" - $5


Material Knight postcard - 50c


Drama Queen - The Tyrant Falls in Love/Audition and Lovely Sick/DVD - 50c each


Hirameki postcards - looks to be about 5-6 cards. Never opened, so I don't know what they are. The top one is "Yo-Jin-Bo". $2 for the set.



Pokemon things:

Medals - $2 each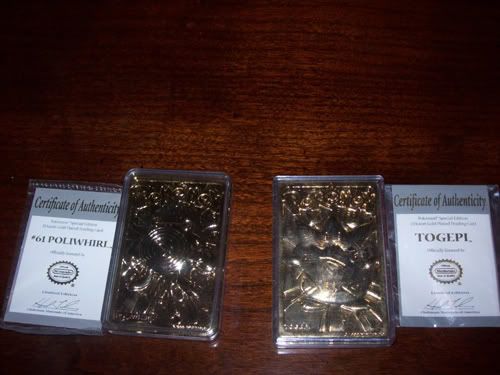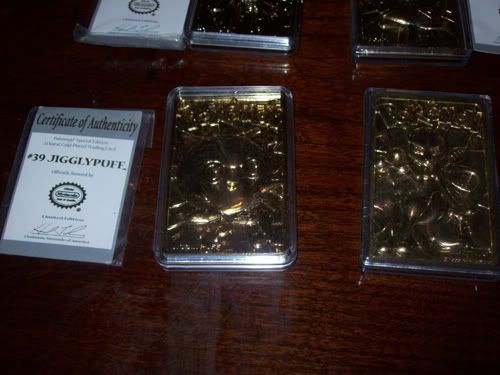 Carrying case - $1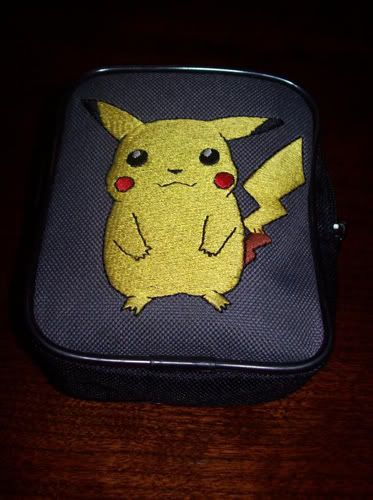 Talking Eevee and Togepi - $3/each, $5/both. Eevee has initials written on the bottom. Both still work.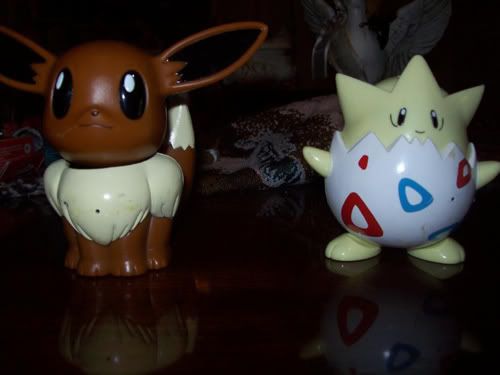 Eevee puzzle (missing 4 pieces) free, Pokedex (needs batteries) - $1.50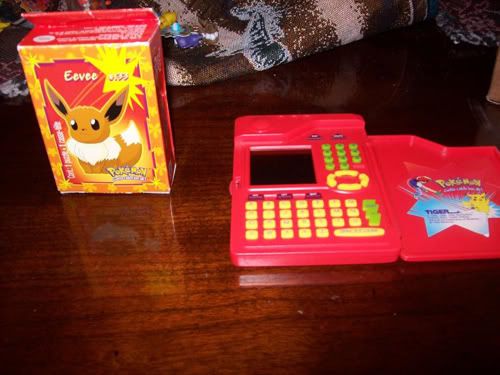 Figures/capsules - Figures are 25 cents each (large) 15 cents each (small). Capsules are 50 cents each. Charizard, Jigglypuff and Pikachu figures on hold. Misty and Pikachu capsules on hold. Small Eevee and Squirtle sold.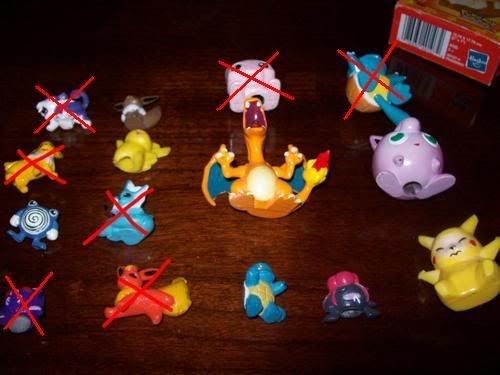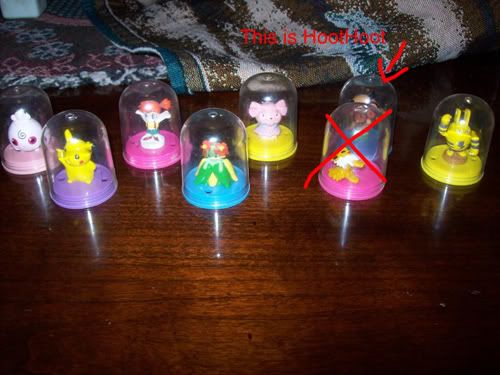 Cards & Stickers - all 25 cents each, 5 for $1. (unless marked otherwise)

All Pokemon (includes ALL cards & stickers - $7)

All YYH - $1

Gundam cards - all for $2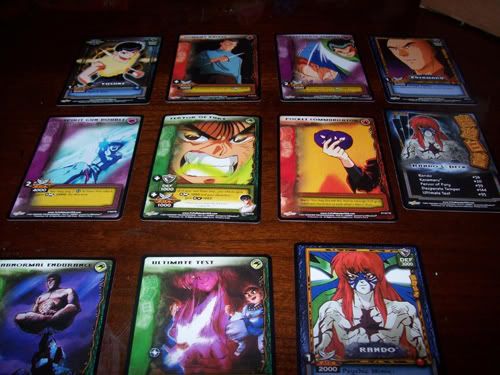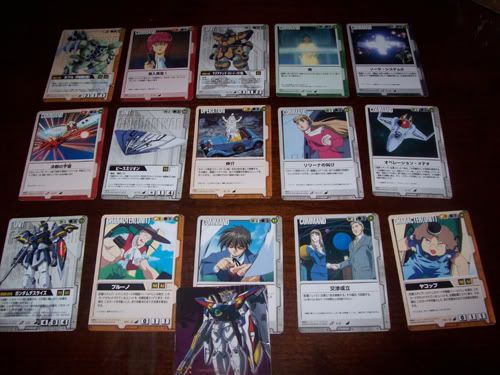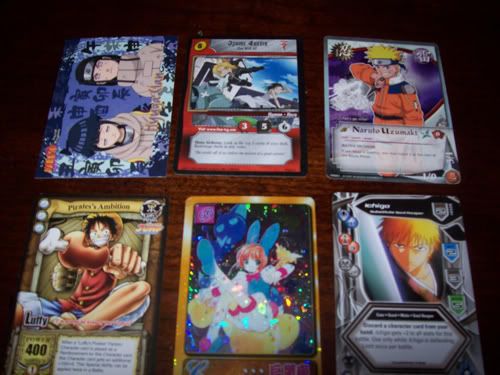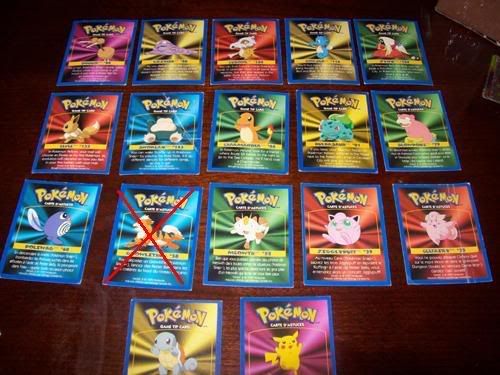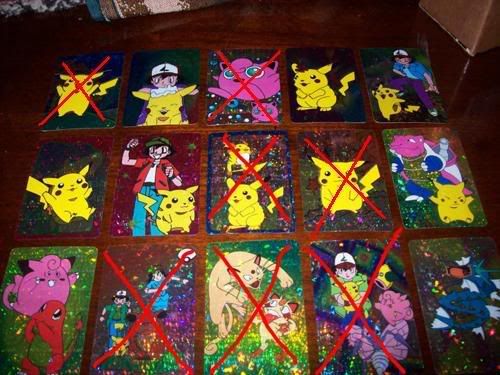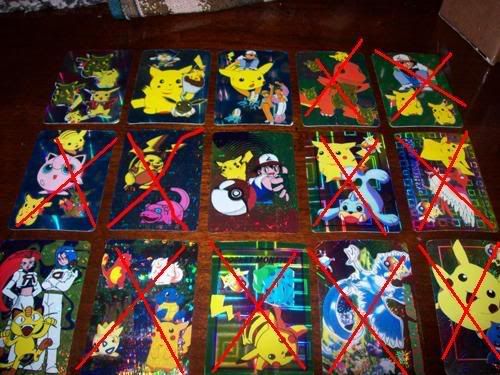 Team Rocket sticker sold.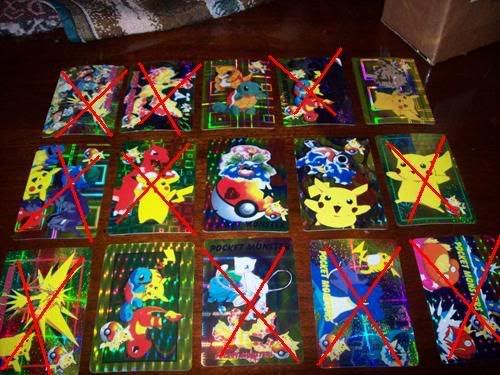 This is a full deck. $5 alone, or included in the "Buy all for $7" deal.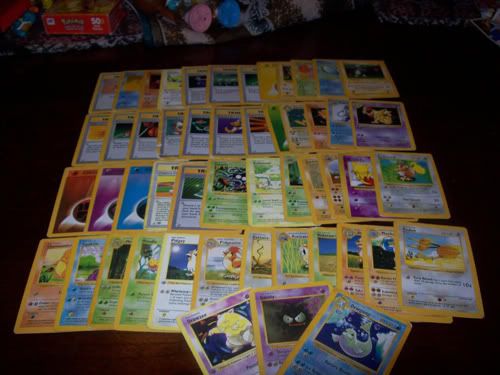 Magazines, Doujinshi etc.
Ranma 1/2 8.10 and 10.10 - $2 each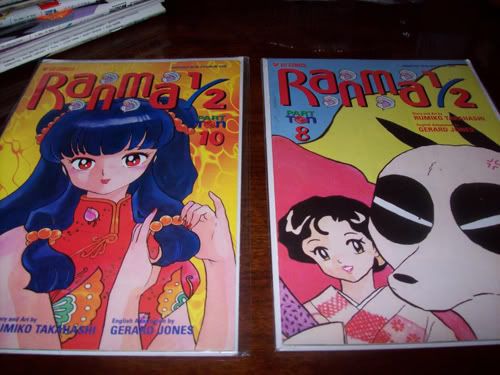 Shadow Lady: The Awakening 1/7 and Silent Mobius: Catastrophe #3 - $1 each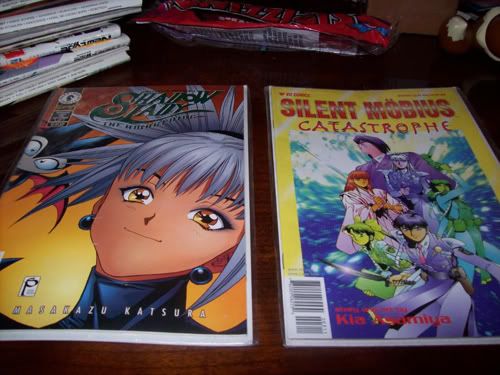 For*Eternity 1 - 50 cents, Pokemon: Electric Pikachu Booglaoo #3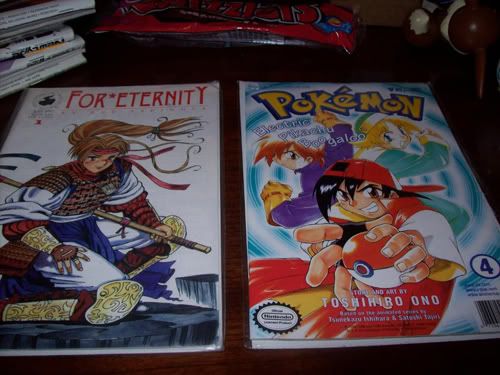 Animerica Extra Issues - 50 cents each, all for $2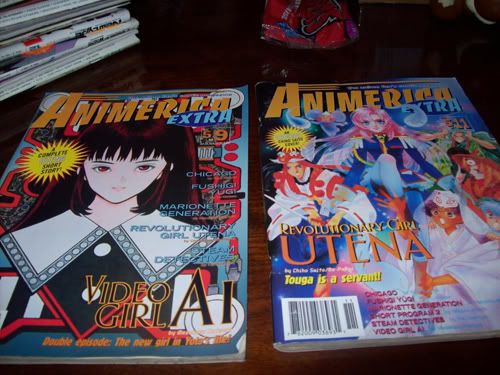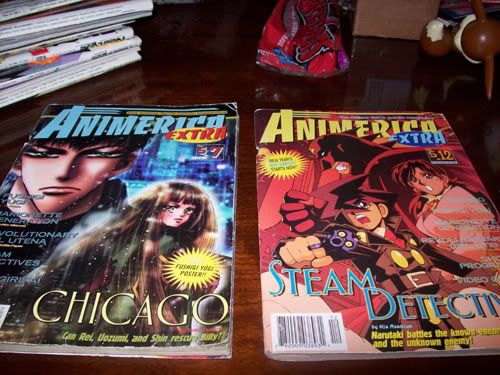 Super Manga Blast #45, also 50 cents, or free with all Animerica Extra.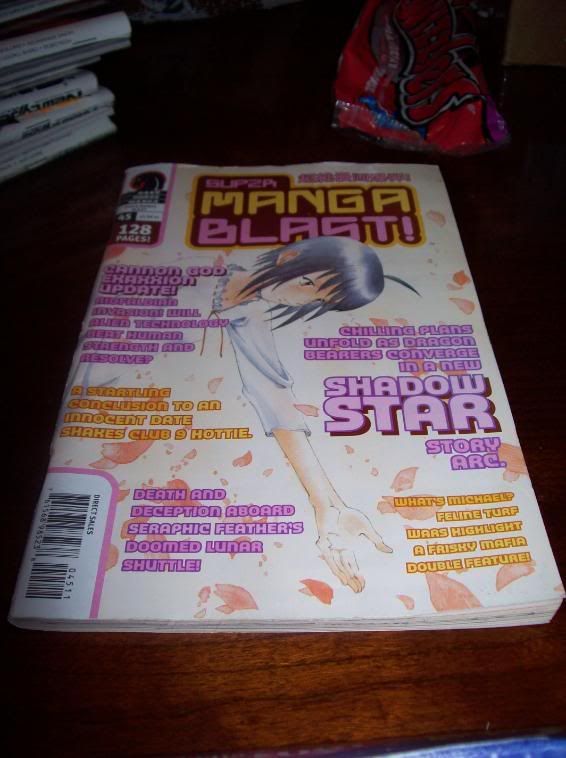 Newtype USA Issues - $2 each, all for $8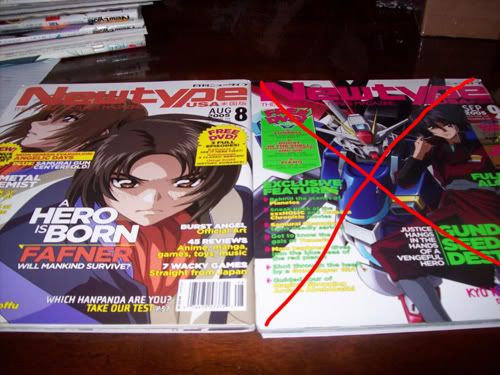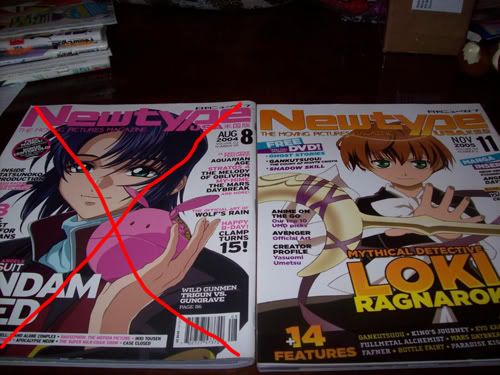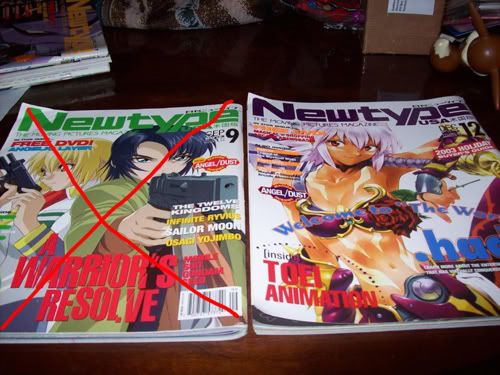 Nakayoshi furoku manga - $1, CMX preview book - free.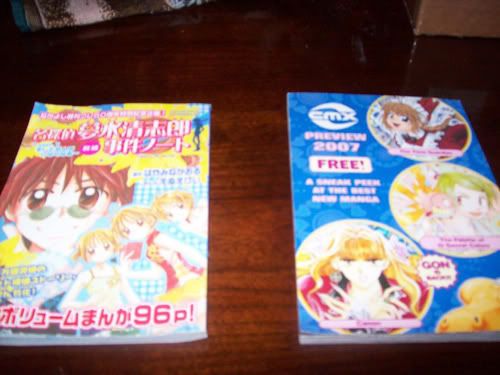 BeBoy Luv issues 4 & 7 - $7 each, $12/both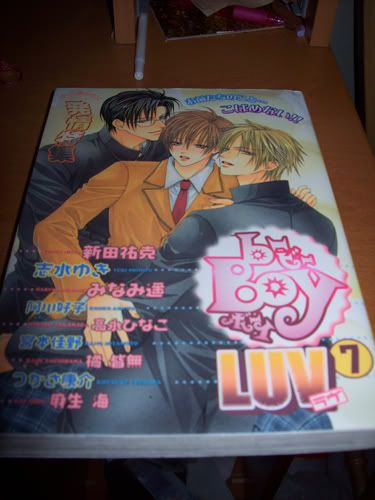 CoroCoro October 2006 - $1 (comes with all extras)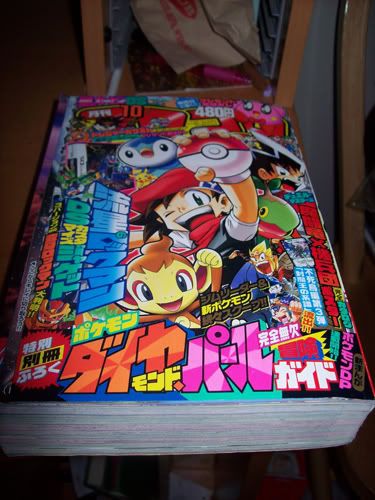 Video Games/PC Games/CDs

Tea Society of a Witch PC Game - open, damaged box, but never played. $5





Final Fantasy VIII(8) PS1 game. - bought used, never played because... I'm not a gamer. xD; I don't know why I bought it. - $5 (3/4 discs are silver, one is white) ON HOLD

pics soon


Digimon: The Movie US soundtrack - bought years ago, haven't listened to it it easily 5 years. $1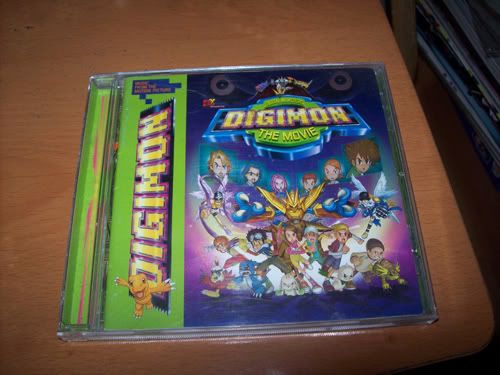 Pics to come....

-Nami Tamaki - "Greeting" - Tofu US release. Perfect Condition. $5

-Stellvia OST - US release. Great condition. $5

-Dir en grey CDs - all official Japanese release except for Withering to Death. I have Kisou, Six Ugly, Withering to Death, Vulgar and the Clever Sleazoid single. Make me an offer. :)



DVD/VHS

All pics coming soon~!

Desert Punk Vol. 5 - still sealed, selling for a friend. He'd like $10, but will take offers.

Weiss Kreuz/Knight Hunters VHS (Dub) - All volumes (1-5) for $3.

Pokemon - First three movies + Mewtwo Returns - $1 each, $3/all ON HOLD

Digimon movie - $1 ON HOLD




Doll Stuff

MSD Jean jacket - 5oc. MSD F2BM top - $3.





MSDBlue check shirt - $2. Barbie top for tinies - 50c.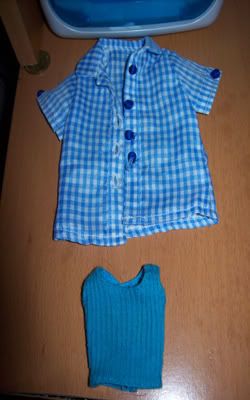 SD jacket from Build a Bear - $2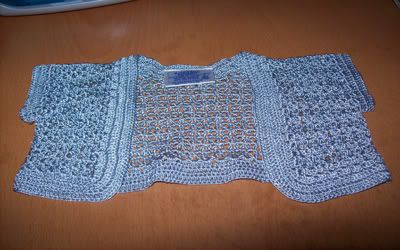 Shirou Tachibana default eyes - $30/shipped. MSD eyes (fit my DoC) - $2/pair.





Top left wig available - Dark brown Monique 4-5". $3





SD sized long blonde wig. Front part. Excellent condition. - $10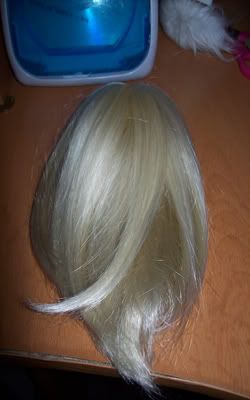 Pics soon....

SD13 cross top. Long sleeved white shirt with a black cross on the front. Too big for my Abio Angel boy. Excellent condition - $10


Dollmore (?) black top with slashed sleeves - $6 (one sleeve is longer than the other, supposed to be like that.)



---



My Pokemon cards are also up for sale on eBay here.

Sets Included: Base set, Junngle, Fossil, Team Rocket, Gym Heroes, Gym Challenge, Neo Genesis, Neo Discovery, Southern Islands (postcards and binder included, one postcard is damaged, but not too badly. Slipcover for the binder is damaged, but can be included if you'd like), Neo Revelation, Neo Destiny, Second Edition cards, Japanese VS (Gym Leaders) set, I have 34 promos (the highest I have is #43). I also have the Japanese Neo "Promo" set that includes the 3 G/S starter Pokemon and their evolution cards in a slip folder. I also have cards from the Japanese Neo starter deck. There are also a couple prerelease cards, 2 W stamp ones and a "Winner" one.



The lot also includes cards from sets I don't know. Labels look like:

-mountains with water underneath

-white fire/explosion with a black triangle

-pokeball

-shooting star

-trophy

-follsils

-a gemstone

-a leaf

-a shield with an "R" on it



(As you can tell, I haven't actively collected in years XD;)



There are a total of 1016 (I believe) cards. There are 98 holos, and a bunch more rares. I will tell you that the only *complete* set is Southern Islands. (And the Neo promo set, if you count it.)





If you have any questions, please ask me! I'm willing to make deals to get this stuff out. I have 100% positive feedback on ebay under alex_shin_deisaki.

Everything is being shipped from Canada, but I'll try and get the best price possible. :)