Here, we have a lovely pair of size 8, 4-5 inch black, vinyl mary janes. (Perfect for a Mana cosplay, which is what they were originally used for--thus, they were worn only once.)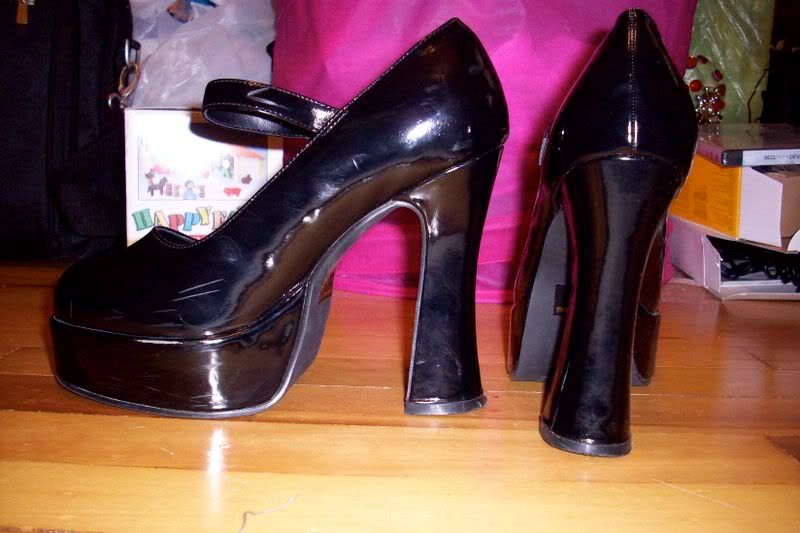 I purchased these at a costume shop some time ago, so I don't remember what I bought them for. I'll start at $20.00, not including shipping and handling.


Next are this very unique pair of black and blue creeper-like platforms (about 3" or so). They're size 7, and were only worn several times.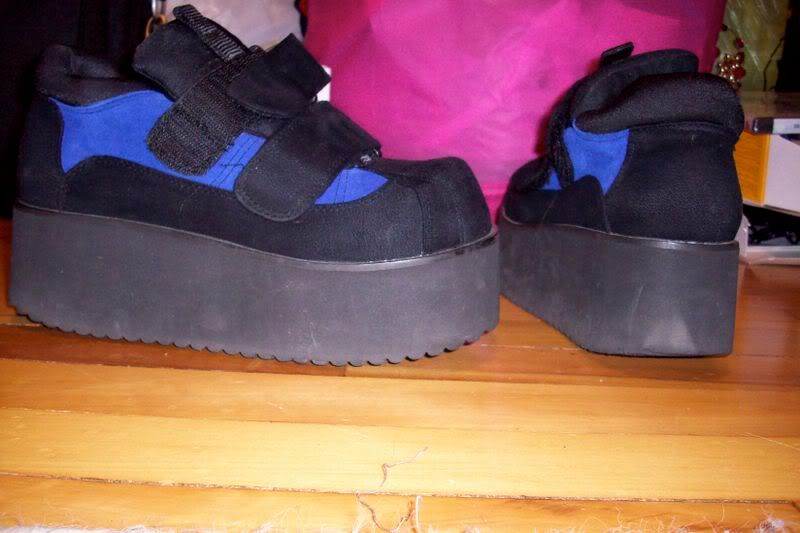 Starting at $20.00, not including s&h.


Finally are a size 7 (5 in men) pair of black combat boots, which come with 3 zippered-off pieces which can be attached for a knee-length boot, mid-calf-length boot, or just above the ankle. Worn only a couple of times, they're in great condition.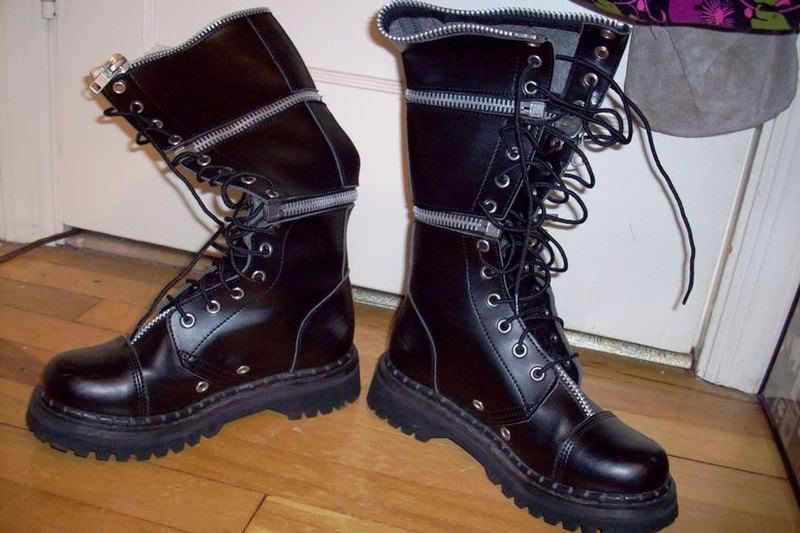 Starting at $40.00, not including s&h.


I am open to price negotiation. To calculate your shipping costs, go to http://www.usps.com/tools/calculatepostage/welcome.htm?from=home&page=0061calculatepostage and enter in your zip code.