owlmuffin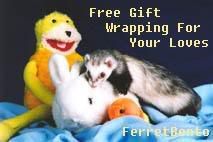 Inexpensive Kawaii, Spooky and Creative Goods!

+ Freebies in every order. Free Gift Wrapping. +

Sticker Sacks
Mini Memo Sheets
Sticker Sets
Regular Memo Sets
Whole Memo Pads
Whole + Loose Letter Sets
Misc. Kawaii Items
D.I.Y [resources]
Fashion Accessories

"Help! I'm stuck with stuff YOU want!"

50% of most sales and 100% of the rest of the sales go to wildlife preservations
and saving the lives of domestic animals from euthanization, laboratories, and gambling oporations.