Prices also negotiable as I want to move this all out ASAP, esp if you want to take a bunch of stuff.
Everything is in fantastic condition, bought from the store new.
FREE and cheap!
Payment and shipping:
I accept payment via Paypal. Credit card payments add +4% fee.
All prices include the shipping and are open to lower offers, although I would like to reserve the right to sell to the highest offer. USA buyers are prioritized at my discretion. All items are housed in a smoke-free and pet-free home.
If you are interested in buying, please comment with this information:
Item:
Country:
Method of Paypal:
Your seller/buyer feedback link:
Paypal email to receive invoice:
Feedback:
Please check my feedback at </a>
loligoth_dbs
</b></a></span>
</a>
nickelblingshop
</b></a></span> </a>
Thanks for looking!
Free to a good home - just pay shipping via weight
Tsumi ni Nureta Futari vol 1-10 (Japanese) $0 + ~ $6 to ship to USA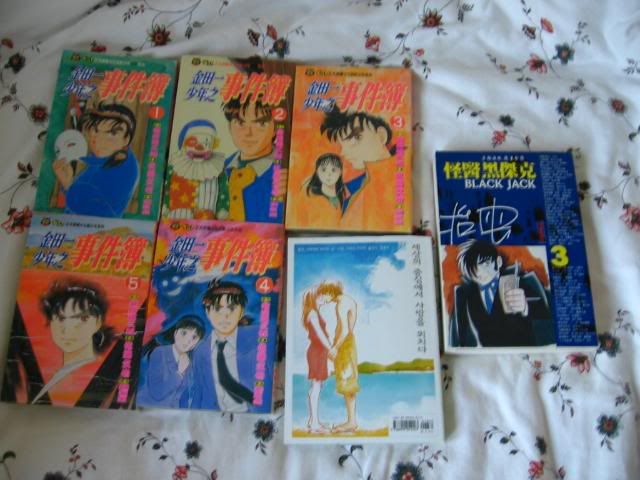 Kindaichi vol 1-5 (Chinese)
Black Jack vol 3 (Chinese)
Some title in Korean. I dunno.
Take it all for $6 within the USA
$4 shipped per book, + $3 for ea additional
X-Kai vol 1, 2 by Asami Tohjoh
Otogi Zoshi vol 1, 2 by Narumi Seto
Pearl Pink vol 1, 2 by Meca Tanaka
Queen's Knight vol 1
Peach Girl vol 1
Miracle Girls vol 1,2,3
Sorcerer Hunters vol 1
Juline vol 1
Forbidden Dance vol 1
Legend of Basara vol 6,7,8 (Japanese)
BigO vol 1 (English)
90's Girls Jpop - book on Jpop female singers, with articles/ color photos (Japanese)
Parasyte vol 1 (English)
$7 shipped per book + $6 for ea. additional


Hate to Love You by Makoto Tateno
Hana Yori Dango / Boys over Flowers vol 1
Dolis by Maki Kusumoto
Chicago vol 1, vol 2 by Yumi Tamura
Usagi Yojimbo!
Extras. $2 each

Tokyopop Sneak Peeks
Viz Sneak Peeks
The World of Korean Manwha Sneak Peeks
Individual Pricing
Blade of the Immortal : On Silent Wings II vol 5 $10
Blade of the Immortal: Cry of the Worm vol 2 $10
Wild.com by Yumi Tamura $8
Aqua Knight by that guy that did Battle Angel Alita - vol 1 $8
Yami no Matsuei vol 1-9 (Japanese)
$18
Hana Yori Dango image book from the movie $9 shipped
All in shrink wrapped / still sealed!
Hana Yori Dango vol 1 DVD $17 shipped
Gigantor box set DVD $35 shipped
SOLD
Samurai Champloo collector tin DVD vol 6 $15 shipped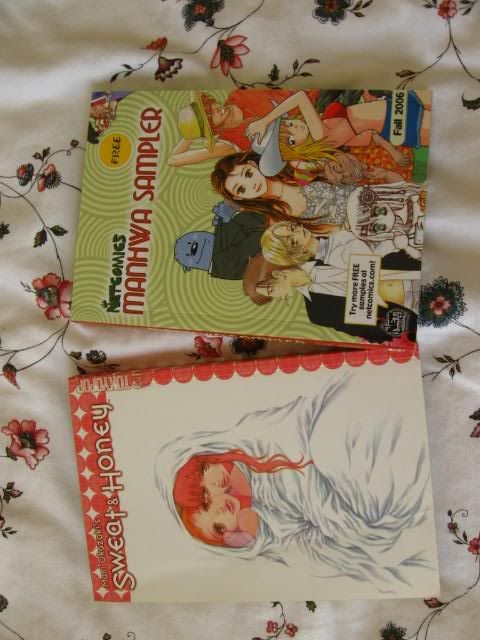 Sweat & Honey
Manwha Sampler
Buy both for $6