All these prices are without shipping. If you want a shipping estimate, give me your zip code.
Japanese Men's Jacket- $30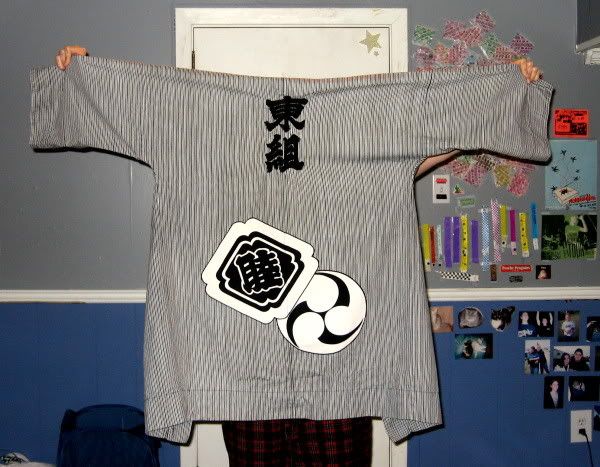 My friend gave this to me. He got it from his Japanese grandmom, but it didn't fit him. I don't know what they're called, but it looks really cool.
The front
is plain except for 2 kanji on the lapels. The back has 2 embroidered kanji and a bold motif. This is really cool. Even if you aren't a man, it's still pretty cool. There's enough fabric in it to make a bag or skirt. Also, if you're a smaller girl you can
wear it with an obi as a cute dress.

Utena Anime: First Season and Movie- $25
Utena Anime: Second Season- $30
Utena Anime: Last 2 dvd's- $15
This isn't the whole third season, just the last 2 dvd's.
Kannazuki No Miko Boxed Set- $35
Pending

This boxed set contains the whole series of Kannazuki No Miko. It also has a mini pencil board with hot scenes of the main characters on both sides.

Boys Over Flowers manga, volumes 2-14- $45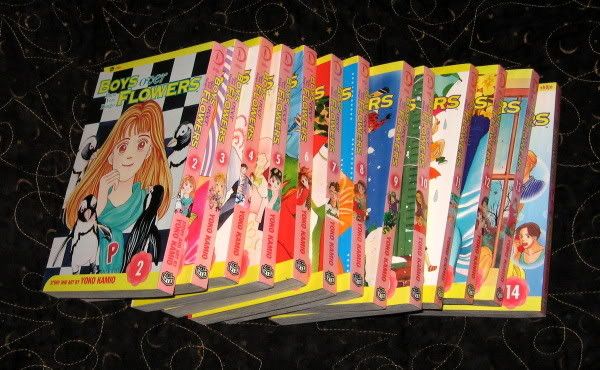 These are in good condition. I read them normally, but wasn't rough with them.
Marmalade Boy manga, vols 2-7, and an extra 5- $25
Shojo Beat Back Issues- $15
These are the issues from July 2005, October 2005, November 2005, December 2005, and January 2006. You could use these to complete your collection, or for crafts.
Other Manga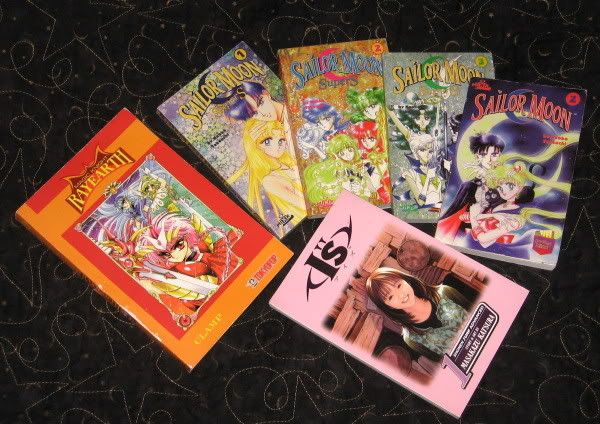 Slightly damages MKR vol 4- $4
I"s vol 1- $5
Sailor Moon vol 2, Sailor Moon SuperS vol 1-3 - make an offer
How to Draw Manga: Compiling Characters- $8
All prices are negotiable!!