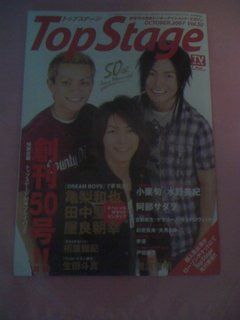 Magazine Includes:
♡ 6pg. spread of DreamBoys
♡ Double sided poster with Kamenashi Kazuya, Tanaka Koki, and Tomoyuki Yara
♡ 4pg. spread of Masaki Aiba
♡ 3pg. spread of Ikuta Toma
♡ 2pg. spread of Hideaki Takizawa
♡ + much more!

Auction post + more information + bigger picture ♡ here!