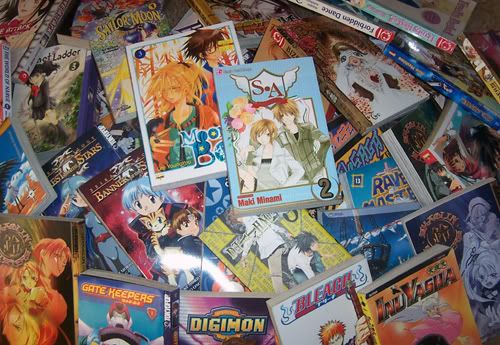 (These manga were nice and neatly put in this pile for show. I don't toss my manga.)

Please come visit the grand opening of my new store MIKA STUFF! ♥
$5 DVD / $2 Manga / $3 Figurines and Video Games
Gravitation, Death Note, Final Fantasy 7, Special A, Cowboy Bebop, Bleach, Sailor Moon, Digimon, Inuyasha, Chrono Crusade, Love Hina, A Little Snow Fairy Sugar... A little something for everyone~!