Here is a fresh crop of stuff for the moving out sale, along with some stuff from the last sale that didn't go through. I take Paypal, money orders, and concealed cash (At your own risk), and if you have any questions, please ask! Some prices have been lowered or turned into "Taking Offers" so you can get things cheaper!

OBO= Or best offer, incase you didn't know :)
*shipped= within US. Please inquire for international.





Stuffed Pikachu- Used for display only. $10 shipped OBO.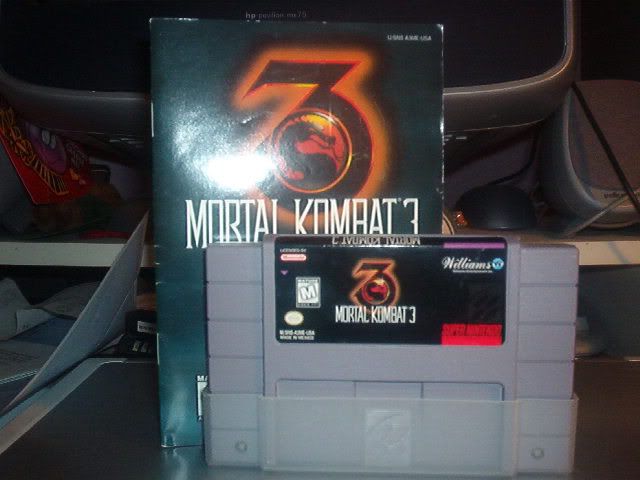 Mortal Kombat 3 SNES Game with Manual- In good condition, tested today to make sure it works. Looking for $6 shipped OBO




Tidus and Yuna wallscroll- Image is not mine, but I couldn't get a good picture of the actual scroll because it is currently hanging behind my bed. Very big scroll and bright, rich colors. Looking for $20 shipped.




Final Fantasy XIII Poster- Brand new. Looking for $7 *shipped*




Final Fantasy X-2 Poster- Gently used. Looking for $7 *shipped*




Final Fantasy X Poster- Gently used. Looking for $7 *shipped*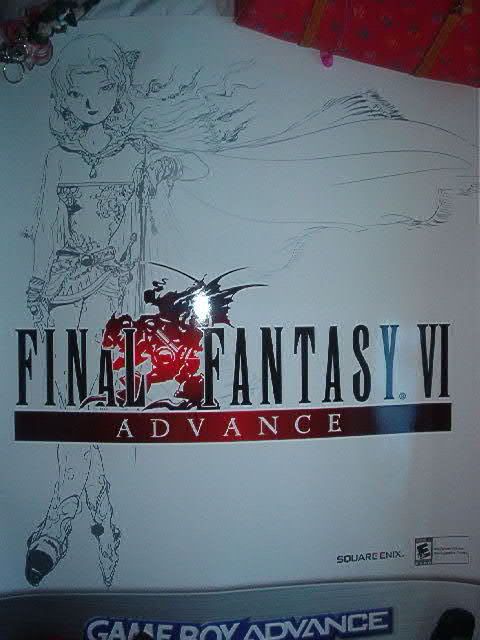 Final Fantasy 6 Promo Poster- Got from a store after they were done hanging it up. No tape or hole marks, but there is some slight damage on the outside edges and a small bend in the top corner. Made of very thick poster paper. Taking offers.




Chrono Trigger PSX Game- The game is brand-new and has never been played. Will come with Final Fantasy IV, but I'm not "selling" it because it is damaged and it probably doesn't work, so I'm only selling you Chrono Trigger. Looking for $10 OBO. Will be cheaper if you just want me to ship Chrono Trigger in a thinner case with instructions and art because the big case it comes with is heavier.




Lunar 1- Comes with all extras, but if you have an inquiry about anything, let me know. Looking for at least $50 but I'm open to offers.




The games not marked are all for sale and are accepting offers. There are no set prices. In case it is hard to see, that means Xenogears (sealed), Soul Blade, and Dragon Quest VII are available.




Final Fantasy Tactics War of the Lions Guide- BRAND NEW, never used. Looking for $10 shipped OBO.




DDR Hottest Party for Wii- Played once, so in like-new condition. You can have the pad or the game or both. $35 for the game, $15 for the pad, $50 for both. Pending but if you are interested I can notify you if things fall through.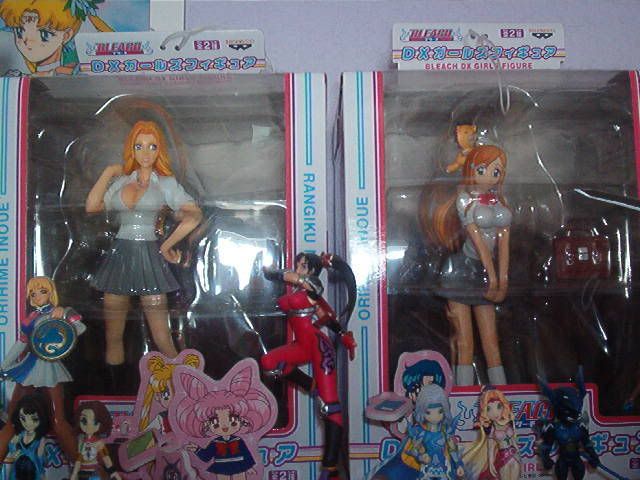 Very rare and pretty Bleach figures from a UFO machine in Japan. I have duplicates so I am putting the doubles up for sale. These are full-sized figures. Taking offers on both.




Like-new Bleach wallscroll. Looking for $20 shipped but I am taking offers!





Cute, brand new Sailor Mars keychain. $5.




Cute Sailor Moon lunchboxes/tins. Looking for $10 a piece.




Sailor Moon Mixxzine 1-3. If you're missing this part of your collection, here it is! Taking offers.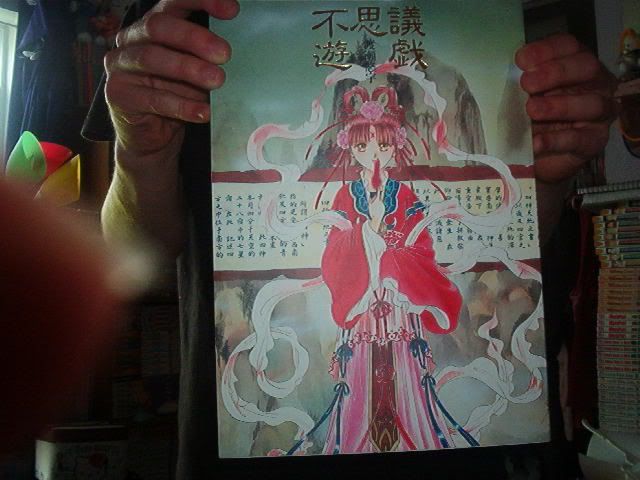 Official Japanese Fushigi Yugi artbook. Full color with pull-out poster. Taking offers, but was hoping for $10 shipped.




Tamahome keychain- Quite big and cute! $5.





Very beautiful and detailed Full Metal Panic! figures. Taking offers. Brand-new.




Q-ko-Chan English manga (complete series)- Looking for $10 shipped for BOTH. That's less than buy one get one free!


Thanks for looking!!!!