so is anyone interested in buying some AX swag? i'm debating if i should go through the trouble of pricing out everything and taking pictures of them.

i have a whole bunch of anime postcards, some afro samurai, and ghost slayers ayashi posters, plus alot of flyers and gaia bumper stickers, a official limited edition ragnarok wizard hat, a hand painted japanese style parasol, and a persona 4 tshirt.

i'm not sure if anyone would be interested, so if you are post here!

edit!

i added in some pictures, it seems that majority of the flyers and postcards were thrown away by our cleaning women (damn them), so i just took pictures of the ones that were left in peace. the coke can is for size reference, and the only thing i have to take a picture of now is the parasol :)

some of the prices are undecided, so basically you make a offer. i accept paypal, and

maybe

money order if you can be sure the money will be here is a timely manner (2-3 days)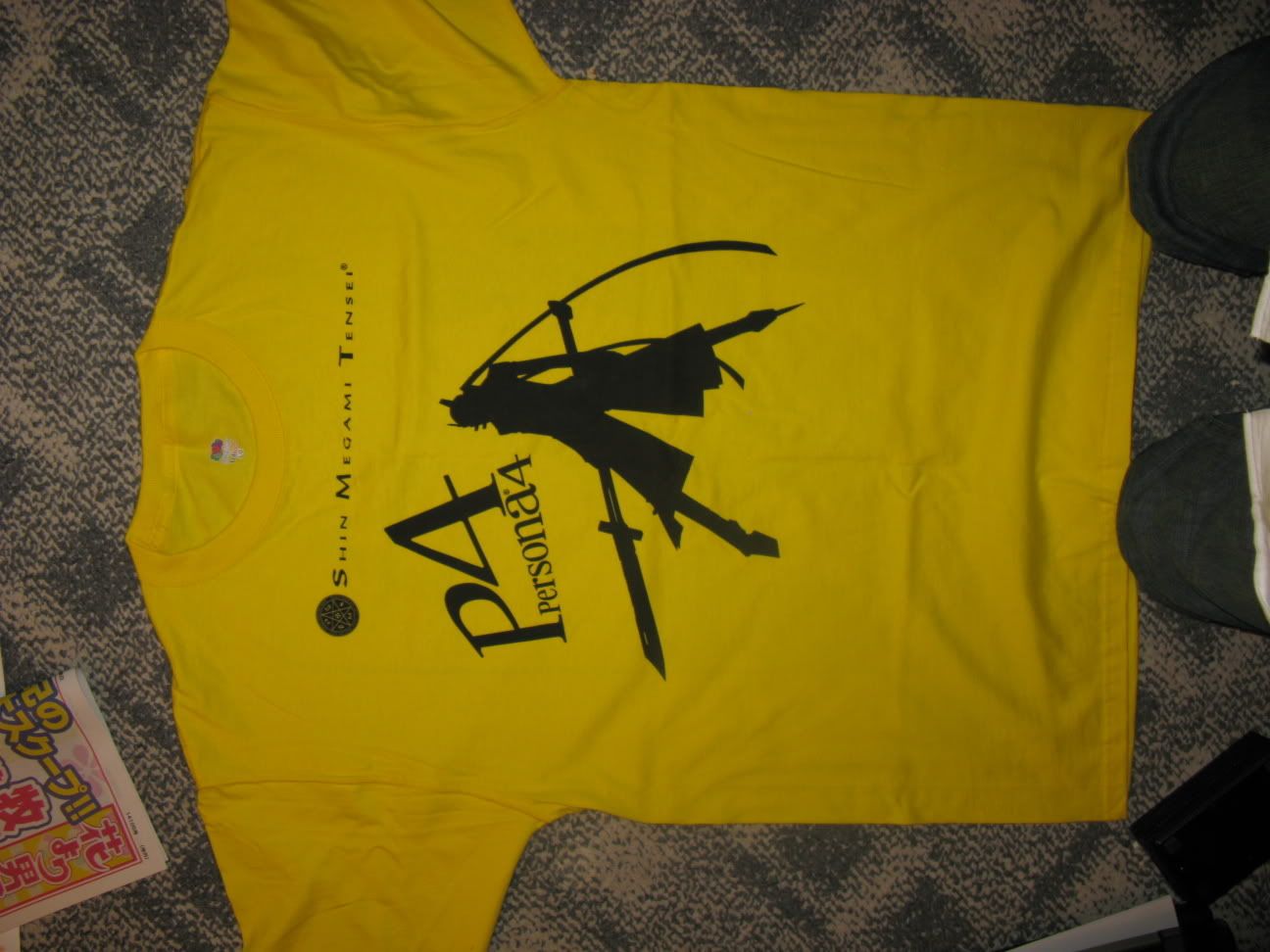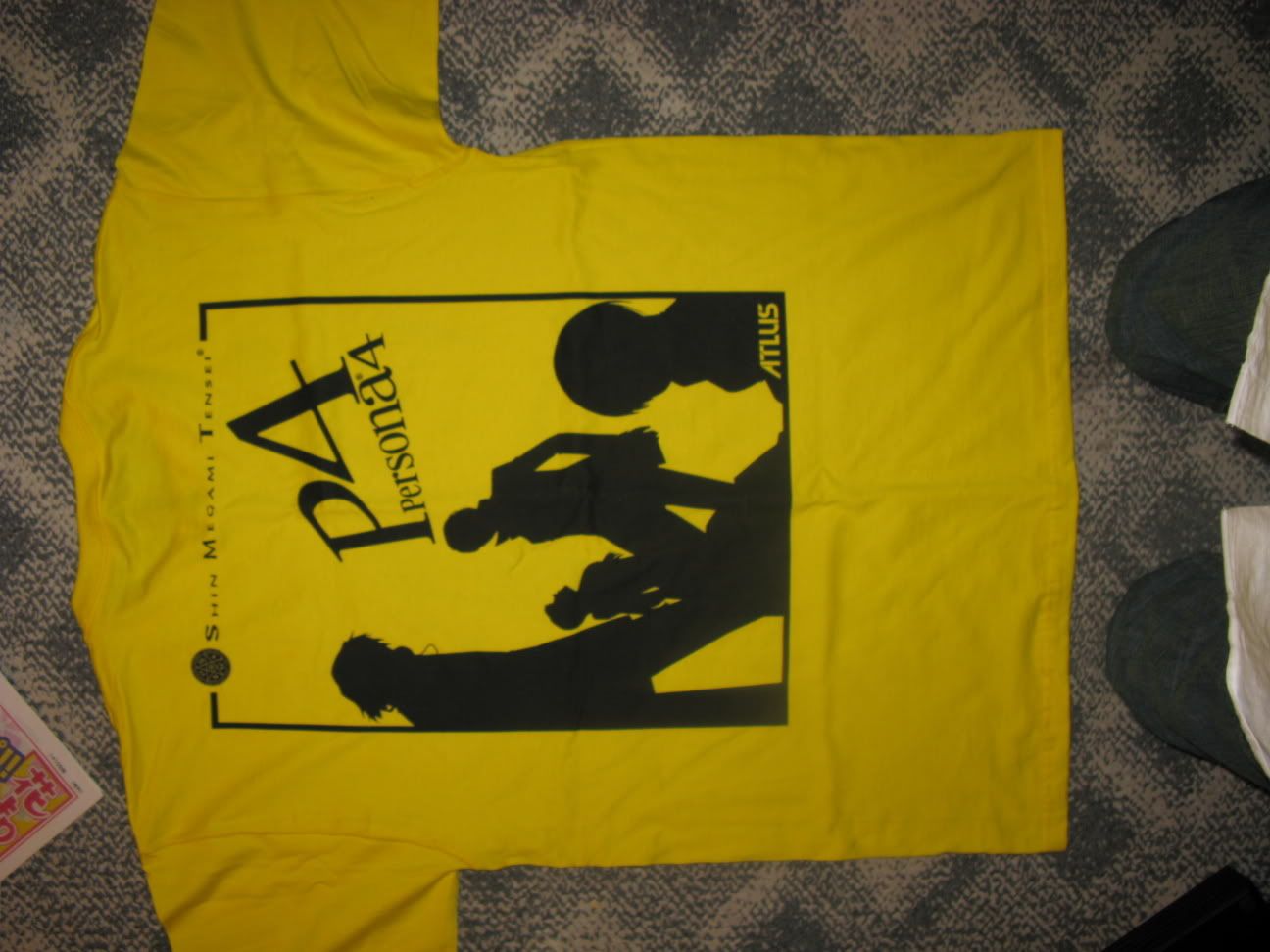 persona 4 shirt - $undetermined!
cure - $5.00 (i have 2 of these)
japanese newsletter - $3.00 (i have 2 of these)
ragnarok wizards hat - $undetermined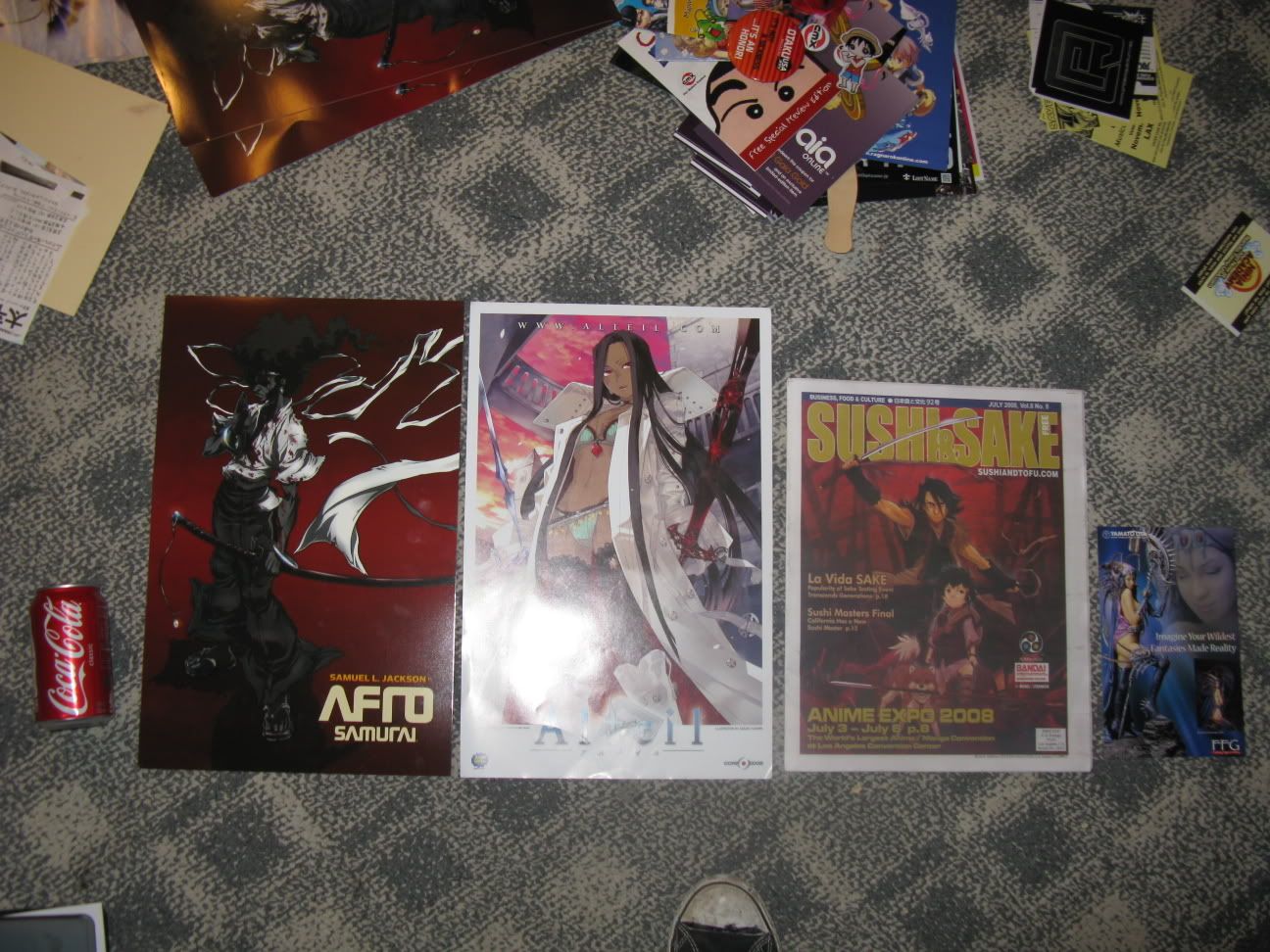 afro samurai poster - $8.00 ( i have 3 of these)
alteil poster - $6.00
SUSHIxSAKE newsletter - $5.00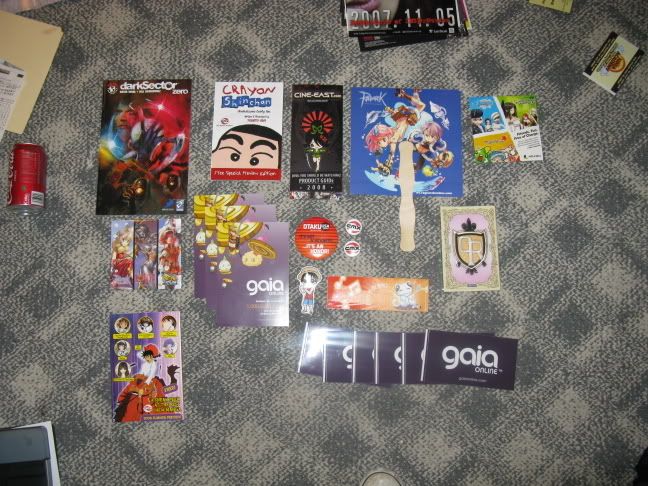 dark sector comic book - $6.00
crayon shinchan comic book - $5.00
cine-east flyer - $1.00
ragnarok fan - $3.00
nexxon game disk - $5.00
gravity game disk - $5.00
gaia flyers - $3.00 (i have 3)
otaku usa pin - $3.00
cmx pin - $1.00 (i have 2)
one piece magnet - $6.00 (bought from artist alley)
orange gaia sticker - $6.00
host club patch - $undecided
cmx manga sampler - $4.00
purple gaia sticker - $4.00 (i have 6 of these)
all flyers are $1.50 each
ghost slayers ayashi poster - $8.00 each
all postcards $1.00 each