Hello there! I have a 60cm BJD: Abio Angel Ling, for sale!

Feedback: Here (garagesalejapan) and Here (ebay).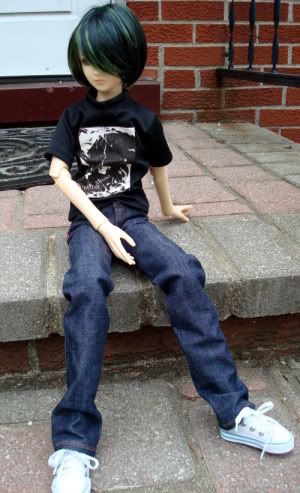 I am selling the doll + extras (see below for details) for $250 Shipped within the US Only. (This includes insurance!)

I accept paypal only.



I am this doll's second owner and he is in excellent condition. The only flaw is some very light staining around his hip joints which were so light they do not even show up in the photos I tried to take of them. I have also put some velcro on his head in order to hold wigs in place, but can remove this upon request.

He is a great doll and poses beautifully!

You will receive:

Abio Angel Ling Doll w/ Factory Faceup
BlackxGreen Monique Gold Wig (pictured on doll above)
Cheerydoll Jeans
1 Pair Dollzone Tennis Shoes
1 Pair nonbrand Tennis Shoes
1 T-shirt
1 Pair of Boxers
1 Pair of Socks
1 Simple Silver Necklace

He will also include his original Abio Angel box, but this is a little beat up (it came to me like this).

The doll himself sold for $240 so you are receiving over $100 of free extras!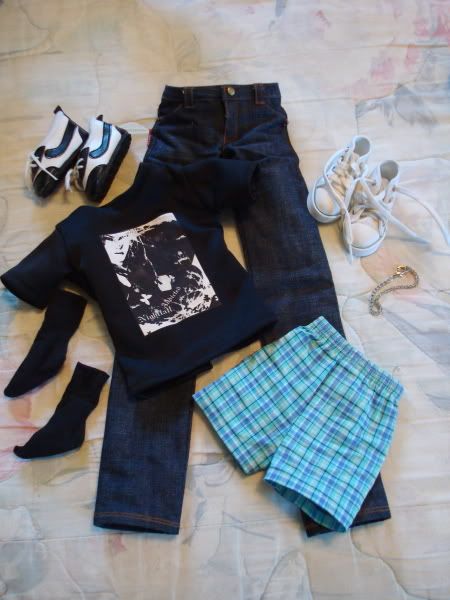 Photo of Extras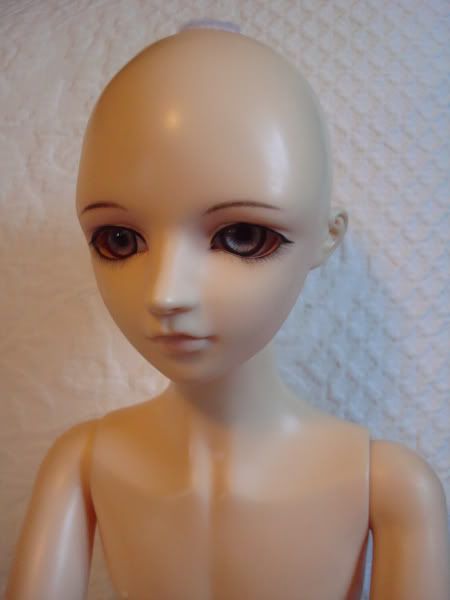 Close-up of Face

You can see more photos in his gallery at my Deviantart: here.



If you would like more pictures I can easily provide these, just email me at itsathea(at)gmail.com.

Feel free to contact me if you have any questions and I will get back to you as soon as possible.


He is sold, thank you!