☆♥☆[ Flashing Lollipop Cell Charm And Domokun Bookbag! ]☆♥☆

♥ Flashing Lollipop Cell Charms Batch 2 ♥
Flashes upon sending or receiving calls :]

Deadline is when I reach at least 50 orders! I might make it to 25 tho, since 50 is gonna take kinda long T_T

Flashes in multicolor!
The heart charm says: "I hope you are loving me"
The rectangular tag says: "I have only one lollipop in my pocket" meaning "I have only one person in my heart"
Both writings are in Chinese.

For those asking how these charms know when you're going to get a call:
I'm sorry I can't provide you with a scientific explanation about how it knows when a call comes in. But I had flashing charm before and I'm pretty sure it has something to do with frequencies.
But a disclaimer! I had a number of flashing charms before, and sometimes it flashes even when you don't get a call o_O Like when you hit it against something hard, or when it catches the frequency of someone else's cellphone @_@ Nevertheless, it always flashes when you get/send a call though.

Available in pink and blue only ~
USA: $7 shipped
Anywhere else: $8 shipped
Take off $1 for each additional charm you purchase.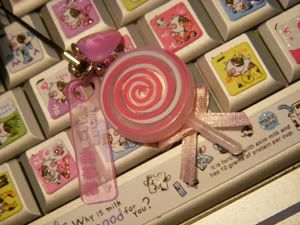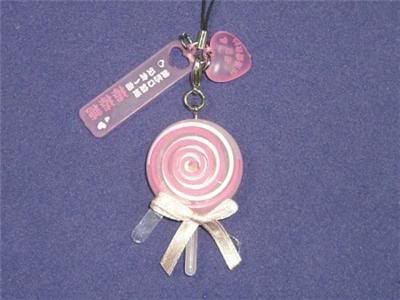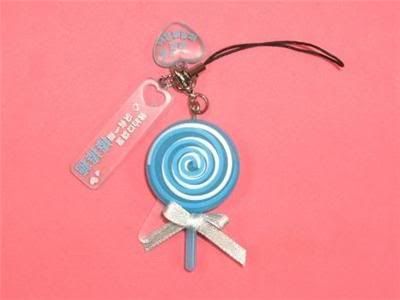 ♥ Domokun Plush Bookbag ♥
Super cute ^^
Ends when I have at least 10 orders!

Measurements:
Height: 34 cm
Width: 32 cm

USA: $35 shipped
Canada: $36 shipped
Anywhere else: $38 shipped
I'm sorry these are pricey compared to the ones sold on online Japanese/Korean shops, but since I get these from a local store, they're priced at $30 each already! And I'm guessing domestic shipping will be around $3-$4 for a bookbag T___T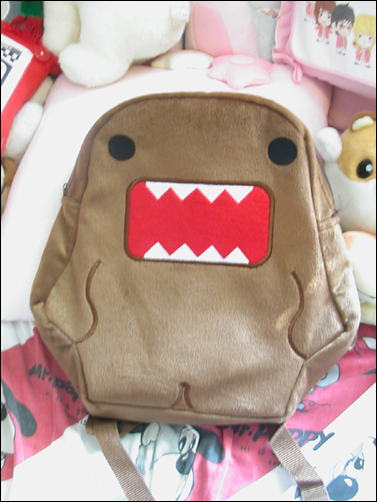 More pics to come soon :]

Please inquire at my livejournal ~